The World's First and Only Gastric Balloon with No Endoscopy or Anesthesia*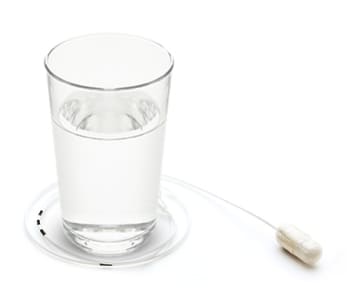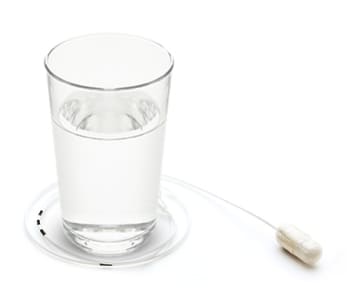 Allurion Gastric Weight-Loss Balloon
Less than 15-minute procedure
100,000 Balloons placed
2,866,009 lbs lost through the Allurion Program
60+ countries
Become an Allurion Partner
The 4C Success Model
Consumers' demands and expectations remain unmet with existing weight-loss procedures – patients want the convenience of an outpatient procedure. Allurion will work with you and your clinic to master the 4C's to support your clinic's growth and improve your patient's satisfaction:
Confidence
Master the placement
Convince
Master the conversation
Connect
Master the marketing
Clinical Research
The Allurion Virtual Care Suite
With the Allurion Virtual Care Suite, stay connected to patients' results in real-time without scheduling more appointments. The Allurion Virtual Care Suite for the patient includes an Allurion Connected Scale and Health Tracker that detect multiple signs of health and an Allurion app that transmits results directly to your clinic. For the healthcare team, you will gain access to Allurion Insights that receives the secure data from the patient's app so your care team can help keep them on track. Also, you will be able to view the Allurion Clinic Dashboard with your sales representative to see how your clinics aggregate results compare to other clinic's.
Allurion Insights
Allurion Insights allows Allurion Program clinics the ability to improve patient care and optimise overall clinic-level performance. Through Allurion Insights you will receive compliant and secure real-time data from your individual patients' Allurion Mobile App, which allows for deeper understanding of weight-loss results, body composition and health analytics to enable end-to-end patient management.
Real-time analytics for providers and patients on weight, activity and sleep
End-to-end patient management for clinic
Telehealth-powered follow-up
The Allurion Clinic Dashboard
The Allurion Clinic Dashboard is provided to Allurion Program clinics through field representatives, to review your clinics key aggregate clinical results and benchmarking verses other Allurion Program clinic's. Aggregate data from mobile app, analytics, sales and more;
Analytics on weight-loss and consumer digital engagement
Provides clinic ranking by key criteria associated with weight -loss
Provides global, regional, and country-specific comparisons.