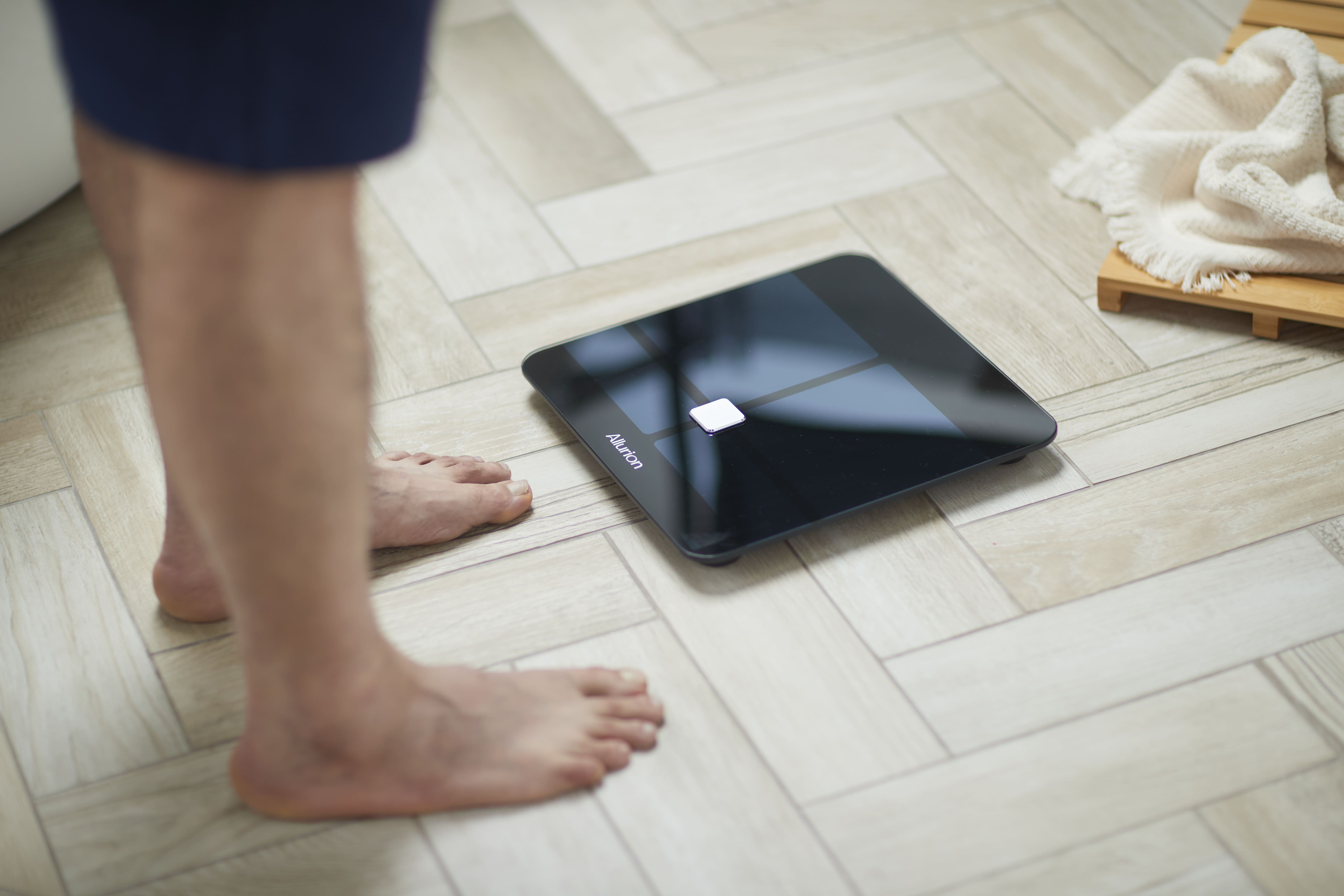 Allurion Gastric Balloon
Lose Weight Without Surgery
The Allurion Gastric Balloon gives you the power to cut cravings and lose weight. This is a game changer - the swallowable gastric pill balloon with a 15-minute appointment.
How does the Allurion Gastric Balloon work?
Previously known as the 'Elipse Balloon', the Allurion Balloon is a pill balloon capsule, which is swallowed under the guidance of our Healthcare Professionals without anaesthesia or endoscopy*.
The Balloon will be inflated in your stomach, checked using quick x-rays and you'll be on your way! The entire procedure takes approximately 15 minutes with an outpatient visit. You will also be supported by the Allurion Connected Scale, Health Tracker, and App.
The Allurion Balloon is safe, non-permanent, recommended by doctors, and can help you kickstart an average loss of 10-15% of your body weight in just 16 weeks⁴ alongside our fully supported 6-month lifestyle Programme.
After ~16 weeks the pill balloon degrades and leaves the body naturally.​
The results can last a lifetime. By the time the balloon passes, you've developed new food preferences, adjusted to smaller portion sizes, and developed a new understanding of your body which leads to real results, not endless yo-yo-ing. ​
The Allurion Balloon is a safe, non-permanent solution and can help you to kickstart your weight-loss journey​.​
Book a Free Consultation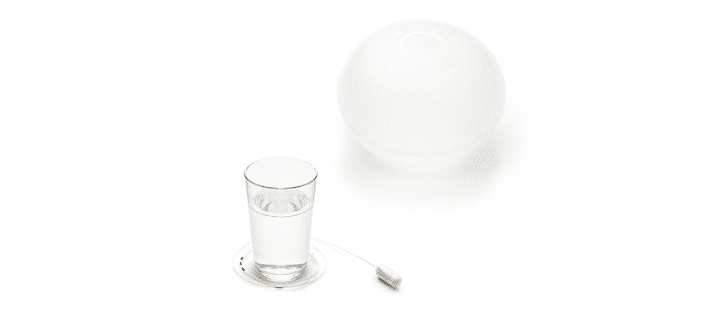 Allurion Weight-Loss Gastric Balloon
No Surgery, No Anesthetic, No Endoscopy*. Safe, fast and effective for lasting weight-loss.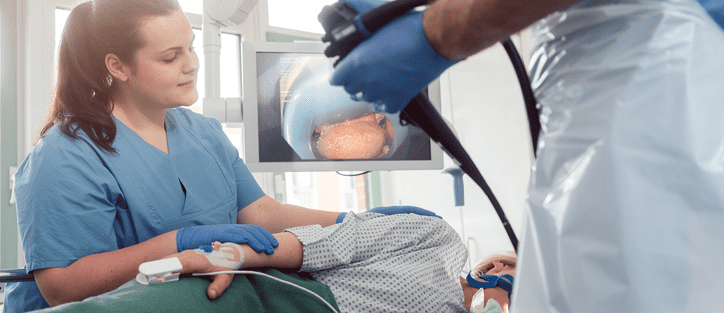 Other Gastric Balloons
Patient sedation and anesthesia. Diagnostic endoscopy will be performed both for the placement and removal of the balloon.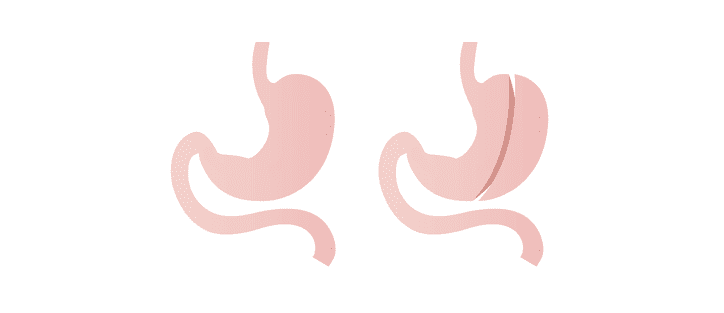 Gastric Sleeve
Partial stomach amputation. Irreversible procedure. Risk of surgery complications.
Step by step
Initial consultation by an Allurion certified doctor
​​​​​​The process starts with an initial consultation with one of our approved doctors, who will explain the process and make sure you feel safe and comfortable. They will discuss your weight-loss goals and health history to ensure that the Allurion Balloon is right for you.
The pill balloon is placed in your stomach in a quick 15 minute treatment
Swallow a small capsule which contains the deflated gastric balloon. It is attached to a very thin catheter that the doctor will use to inflate the Balloon with water once placed in your stomach. X-rays are used to ensure the Balloon is in the right position and filled correctly before the catheter is gently removed. It really is that simple!
You're given weight loss tools and your appetite adjusts
​​​​​​​The Balloon takes up space in your stomach leaving less room for food. You feel less hungry as cravings are reduced, helping you eat less and lose weight. You will also receive an Allurion Connected Scale, Allurion Health Tracker and Allurion Mobile App to monitor your achievements and share your success with your care team.
You reset your relationship with food
​​​​​​​You will be supported by a dedicated healthcare team to help change your eating behaviour and lose weight for the long-term.
You achieve long-lasting weight-loss goals
After approximately 16 weeks, the Balloon naturally deflates and passes through the digestive system*. Your support team remain at hand to help you maintain your new relationship with food and keep the weight off. The Allurion Programme has shown that up to 95% of average weight loss can be sustained one year after the Balloon exits the body³.
Introducing the Allurion Programme
Much more than 'just' a gastric balloon.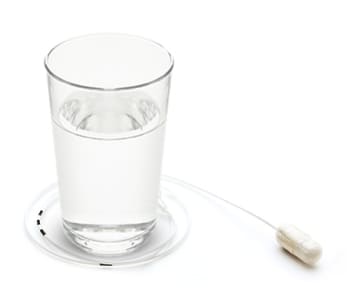 Gastric Balloon
A 16 week gastric balloon requiring no surgery, no endoscopy*, and no anesthesia. ​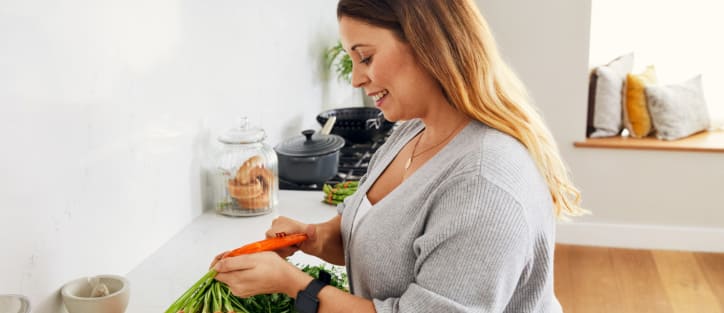 Nutritional Support
The comprehensive Programme empowering weight-loss and lifelong healthy habits that can last a lifetime.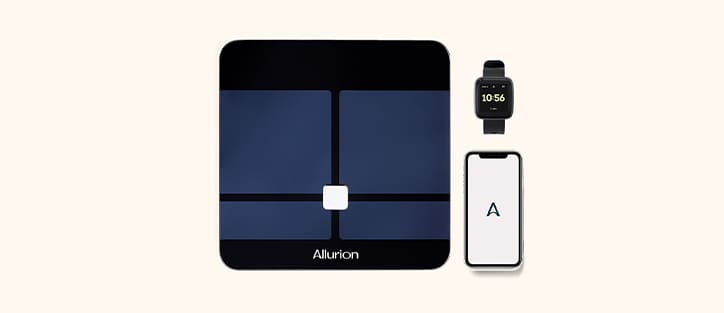 360 Degree Programme
Throughout the 6-month Allurion Programme, keep your health team updated on your progress with the Allurion Connected Scale, Health Tracker and Allurion App​.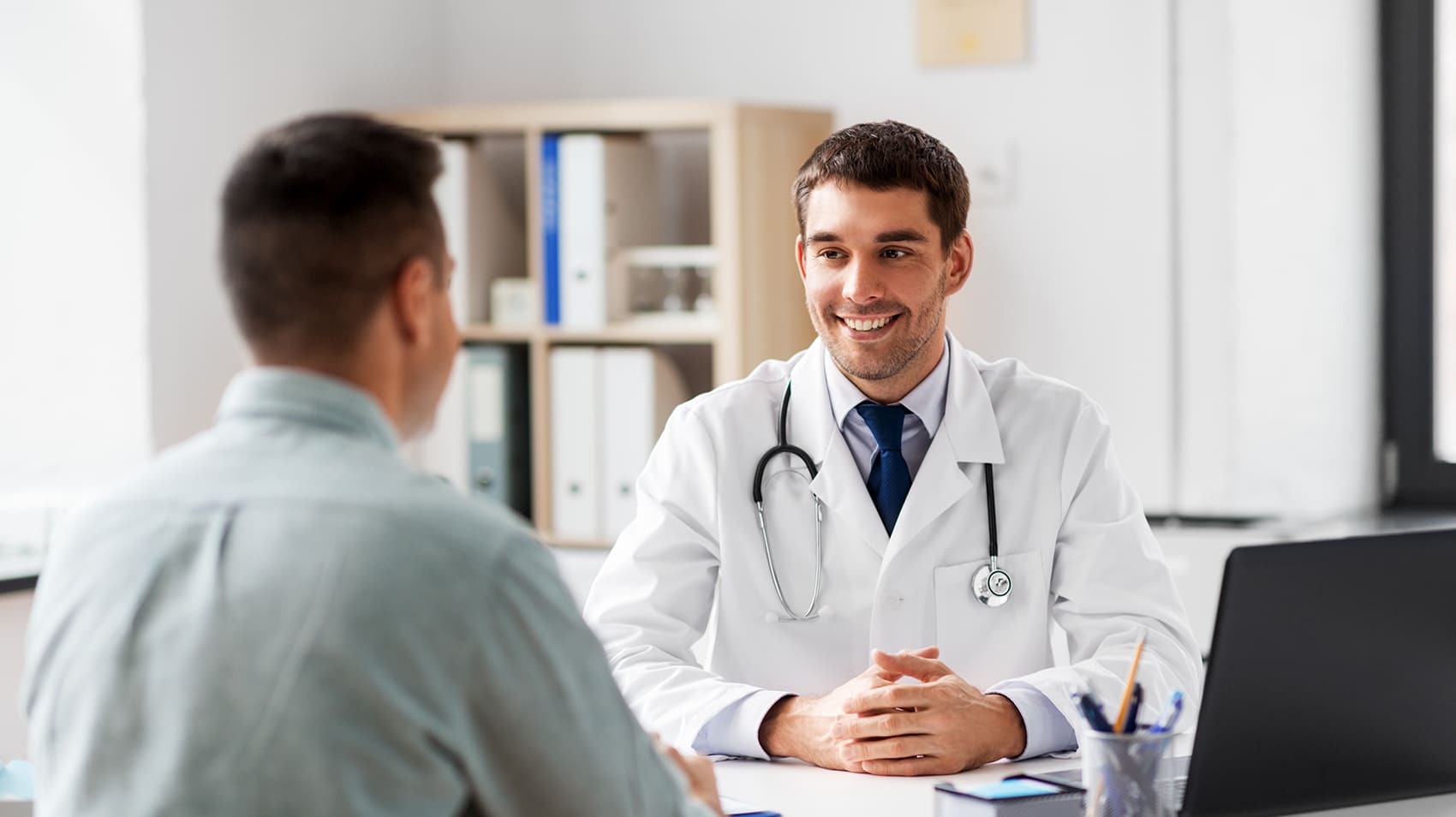 The Science
Lose an average of 10-15% of your body weight.
With 100.000 Balloons distributed worldwide, Allurion is backed by clinical evidence.
Why it works
Your questions answered
What are the differences between the Allurion Balloon and other gastric balloons?
The Allurion Balloon is the world's first and only gastric balloon without the need for surgery, endoscopy* or anaesthesia for balloon placement and removal. The balloon is swallowed as a capsule during a 15-minute placement which means less downtime or time off work for our patients.
Designed to pass naturally at approximately 16 weeks, the Allurion Balloon maximizes weight loss while minimizing time spent in the body, making it a more effective option than longer 6-month endoscopic balloons, where 80% of weight loss is achieved within the first 3 months.(ref 1)

The Allurion Balloon is a safer option, with fewer side effects. It has a significantly lower intolerance rate compared to 12-month endoscopic balloons (1-3% vs 14.4%) (ref 2,3), with an overall serious adverse event rate that is 10 times lower than other liquid-filled balloons.(ref 4-10)

Made from vegan polyurethane, a material that's much thinner and more flexible than the silicone material in endoscopic balloons, the Allurion Balloon flexes and adapts as your stomach moves, ensuring a snug and comfortable fit.
References:
Gaur et al. 2015, GI Endoscopy
Jamal MH et al., [published online ahead of print, 2021 Sep 30]. Obes Surg. 2021;1-6.
Ienca R, Al Jarallah M, Caballero A, et al. The Procedureless Elipse Gastric Balloon Program: Multicenter Experience in 1770 Consecutive Patients. Obes Surg. 2020;30(9):3354-3362
How is the Balloon placed?
The placement takes place during a less than 20-minute outpatient visit. Allurion is the first gastric balloon that requires no endoscopy* or anaesthesia for placement or removal. Simply swallow a capsule containing the deflated Balloon with a catheter: once the Balloon is confirmed to be in your stomach via x-ray, the Balloon is filled with water through a catheter. A second x-ray takes place to ensure the Balloon is filled correctly.
How is the balloon removed?
After approximately 16 weeks inside your stomach, a time-activated release valve will open, allowing the balloon to empty and pass naturally through the gastrointestinal tract without the need for a removal procedure.*
*In rare cases, the Allurion Balloon may require endoscopic or surgical intervention for removal.
What happens after the balloon has passed?
After the Allurion Balloon passes, the Allurion Programme and the related support from your healthcare team continues for one month. At the end of the Allurion Programme, you should continue your healthy lifestyle habits. One clinical study showed that 95% of the average weight loss with the Allurion Balloon was sustained at 1-year follow-up.