Compare gastric balloon alternatives: Bariatric surgery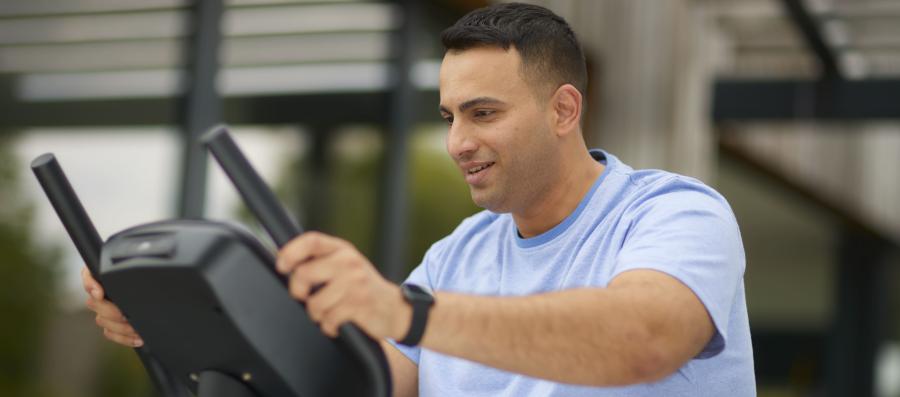 Finding a weight-loss solution that works for you is the key to losing weight – and keeping it off.
If you're struggling to reach a healthier weight using diet and exercise alone, you're not alone. There's significant scientific evidence proving that eating less and moving more are an important part of treatment for weight loss but are not an effective weight loss treatment itself.
But­ there are definitely other options you can discuss with your healthcare team. They include non-surgical options like the Allurion Gastric Balloon - with either a single balloon placement over a 6-month programme or two balloons placed over a 12- to 17-month programme to help with sustained and healthy weight loss.

A gastric balloon is less invasive than the surgical options we'll discuss below and does not result in often irreversible changes to your body. And yet, it can bring similar weight-loss success.
Even so, bariatric surgery can be a successful way to lose weight, but it's important to be fully informed before making a decision. For a variety of reasons, some weight-loss treatments may be better suited to you than others.
For example, some people are not eligible for weight-loss surgery due to pre-existing medical conditions, while others may simply not like the idea of undergoing what is a serious medical procedure. Other things that could influence your decision may include cost, effectiveness or the recommendation of your doctor.
Our research shows people like – and want – options, including non-surgical ones. A survey we conducted asked more than 17,000 people what they most wanted from weight-loss treatments. They said:
Non-invasive medical weight loss

Treatments recommended by doctors

Quick procedures

Effective weight loss
So, what are your options when it comes to surgery? Read on for our handy overview of bariatric surgery.
What is bariatric surgery?
Bariatric surgery can be highly successful for people living with obesity. Aside from weight loss, it can also help to manage obesity-related conditions, such as type 2 diabetes and high blood pressure. Weight loss can also help to reduce the risk of other conditions like heart disease.1
Bariatric surgery – also known as gastric surgery or metabolic surgery2 – is probably better known than more recent treatment options like gastric balloons. However, unlike balloons, bariatric surgery – as the name suggests – is invasive medical procedure carried out in hospital. As with any surgery, it comes with risks.
It's also important to note that no single weight-loss treatment is a 'cure' for a condition like obesity. All options still require a commitment to a healthier lifestyle in order to achieve sustained habit change and long-term weight loss.1
Types of bariatric surgery
Here are some common types of weight-loss surgery:1
gastric bypass

gastric sleeve

gastric band
Gastric sleeve
Gastric sleeve surgery – also called sleeve gastrectomy – is when a part of your stomach is removed. This reduces your stomach to about 25% of its original size and means you can't eat as much food as you did prior to the operation. As a result, you feel full faster.3 This procedure works by 'restriction'; it restricts the amount of food you eat.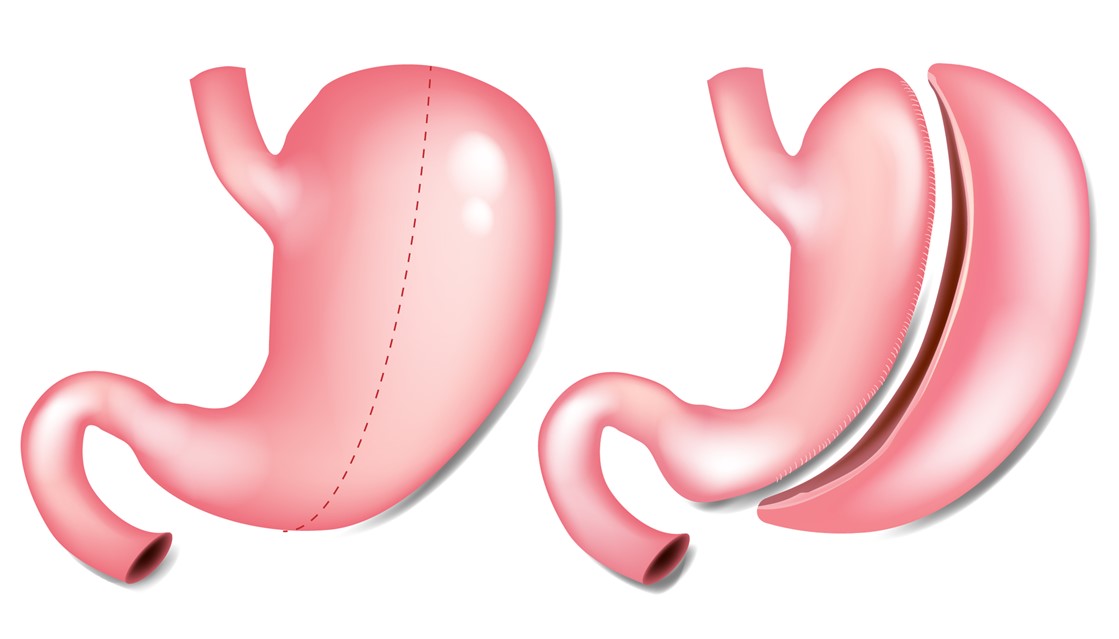 The operation is performed under general anaesthesia. It requires around 1 or 2 days in the hospital after surgery.4
After gastric sleeve surgery, you could lose up to 30% of your total body weight loss at 1 year follow-up.5 However, as with any weight-loss treatment, a healthy diet and regular exercise are needed to keep the weight off. You may also need to take vitamin and mineral replacement therapy over the long term to guard against deficiencies.6
It's important to note, however, that gastric sleeve surgery cannot be reversed. In addition, the restricted stomach area can expand after surgery, reducing the impact that the surgery had on fullness and thus weight loss effectiveness. Gastric bypass surgery can sometimes be performed later to address this.3

Gastric band



During gastric band surgery, a band is placed around the top section of your stomach to create a small pouch. The band is then connected to a device under your skin. This is used to tighten the band in the weeks after surgery to help regulate the amount of food you eat.1,3 This procedure works by 'restriction'; it restricts the amount of food you eat.
The pouch acts like a small, artificial stomach. It fills faster than a full-size stomach, meaning you feel full faster. As a result, you won't eat as much as you did before gastric band surgery.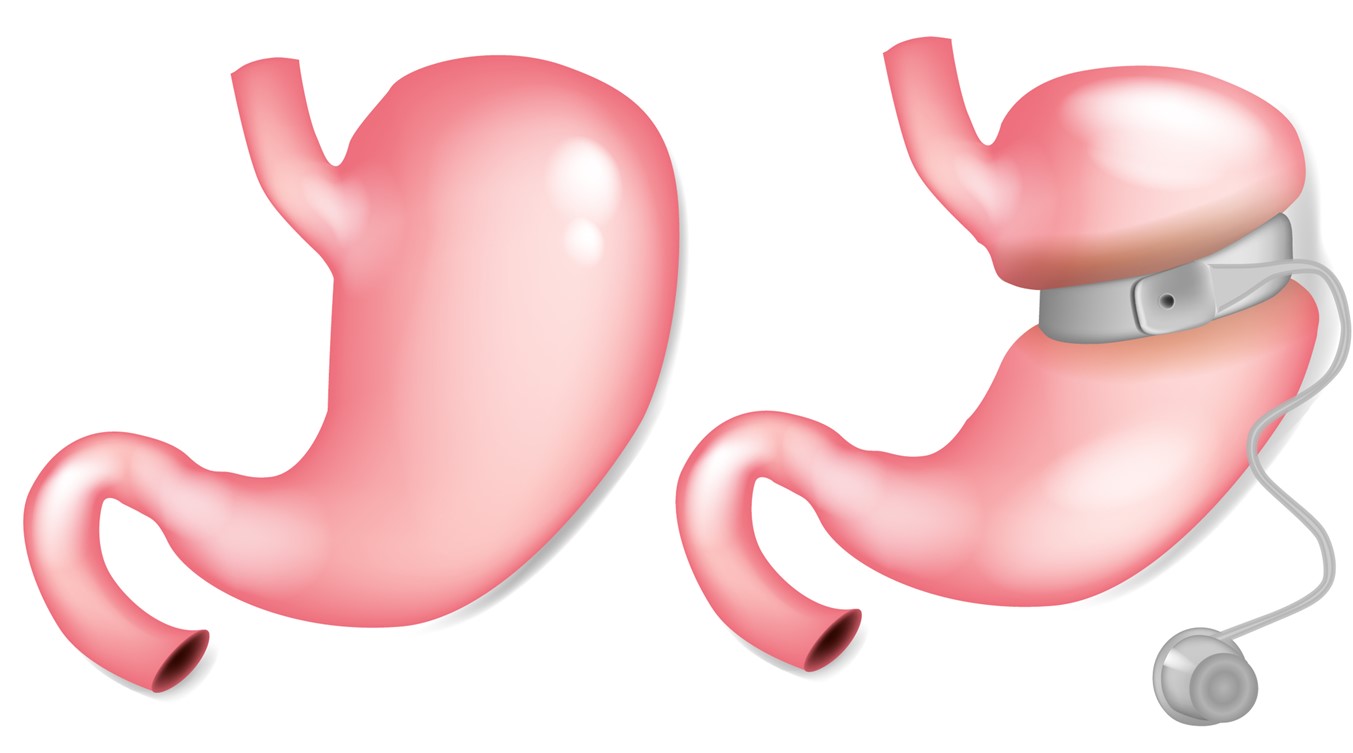 Gastric band surgery is the least invasive of the three main types of weight-loss surgery. It's performed under general anaesthesia and usually requires 2 or 3 days in the hospital. It's also worth noting that gastric band surgery can be reversed.3
Gastric bands can lead to an average 24% total body weight loss at 1-year follow-up.7 It can help you achieve your target weight goals, but it does not work in isolation. A healthy diet and regular exercise are still needed to help make surgery a success. Even so, you may need to take vitamin and mineral replacement therapy over the long term to guard against deficiencies that result from your reduced food intake.6
As with any surgery, there's a risk of complications with gastric band surgery. For example, it tends to be associated with a high incidence of band removal surgery or secondary surgery to adjust placement.3

Gastric bypass
During gastric bypass surgery, staples are used to 'partition' the top section of your stomach. This creates a small pouch that is then connected directly to your small intestine.3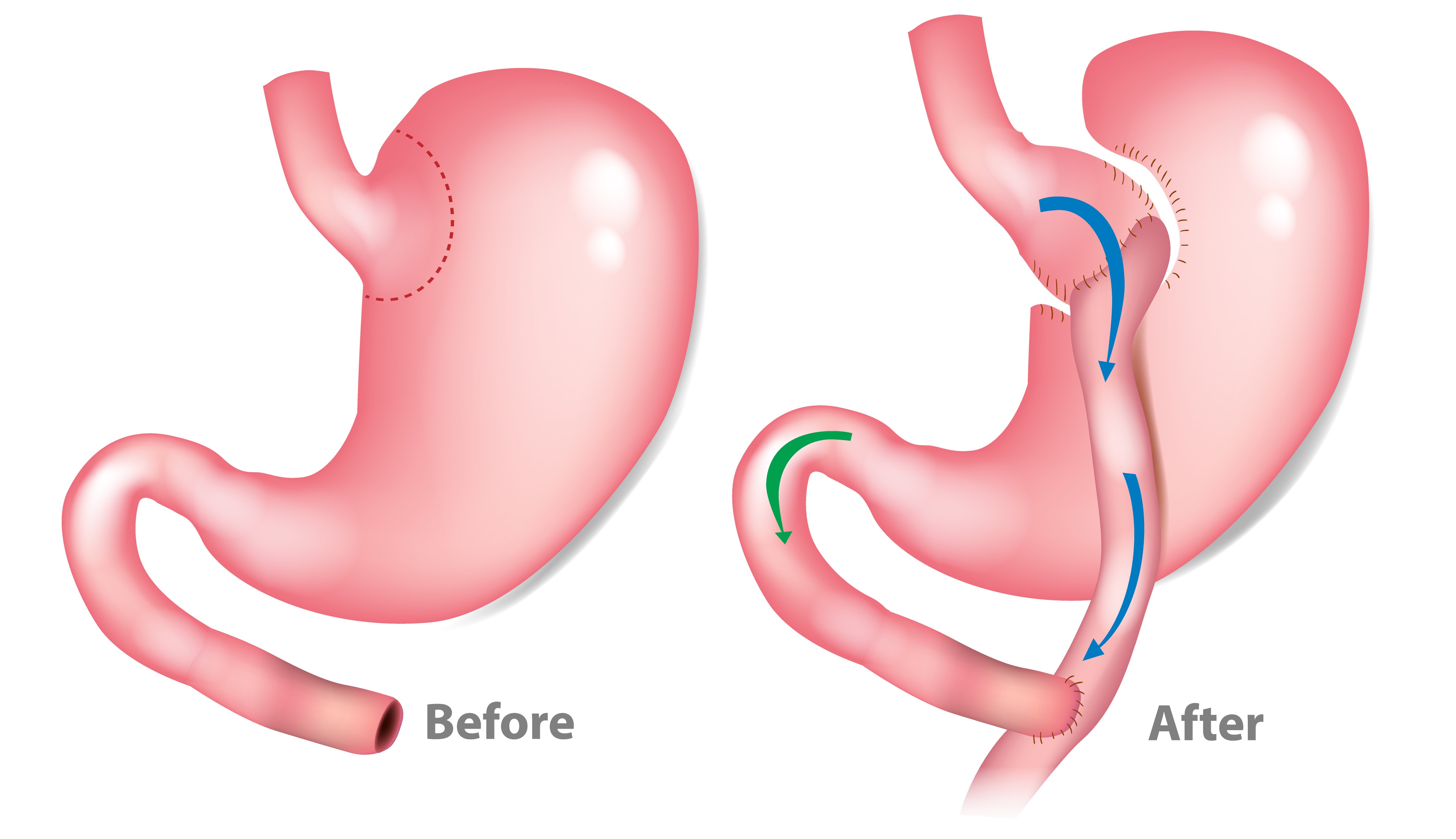 Food passes through the pouch and 'bypasses' the main part of your stomach. This means you feel less hungry as you need less food to make you feel full. This procedure combines both restriction and malabsorption; restricting the food you eat and reducing its absorption. In addition, some bariatric procedures are also known to lead to hormone and neurological changes which help to regulate appetite and eating patterns.
Gastric bypass surgery is performed under general anaesthesia and requires around 3-5 days in hospital afterwards.3You'll likely need to stick to a liquid diet for at least a few weeks after the operation, and also plan up to a month off work. In addition, vitamin B12 and iron replacement therapy is usually needed over the long term. Your bone health will also need to be monitored for calcium deficiencies.3 Reversal is rare and requires highly specialised surgery.8
Gastric bypass can result in 32% total body weight loss at 1 year follow-up. This weight loss can be sustained, but as with all other treatments, only if a healthier lifestyle is sustained.1,5
As with any major surgery, there is a risk of complications, including staple failure and pouch leaks.3

What are my other non-invasive options?
Always speak with your healthcare team and discuss all options available to you, especially when some surgery options can be difficult – or impossible – to reverse. And don't be shy! Ask lots of questions to make sure you're comfortable with the recommended treatment before agreeing to go ahead .
Don't forget to ask about potential outcomes and compare the long-term effectiveness of each option. For example, the 12- to 17-month Allurion Programme (two sequential Allurion Balloons), which does not require surgery or anaesthesia, delivers similar weight loss to bariatric surgery at one year.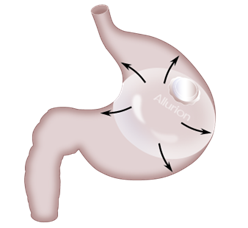 How does the Allurion Balloon work? It occupies space in your stomach, helping you feel fuller while eating less. Alongside this temporary gastric balloon, you'll get personalised nutrition coaching to change your eating habits and a suite of digital tools to track the weight loss and help you stay in touch with the medical care team.
A 6-month single balloon programme can result in 10-15% of total body weight loss after 4 months. A second balloon placement to extend the programme to 12-17 months can deliver total body weight loss of an average of 23% (in fact some people have lost up to 41%).9
Another tip? Think long term – don't fall into the trap of thinking that surgery (or any treatment, for that matter) can result in a quick, one-off fix. Any weight loss approach needs consistent and sustained lifestyle changes to help sustain the weight lost.
An increasing number of people who have bariatric surgery go back for follow-up surgery after putting weight back on. Some 15% of bariatric surgeries now performed are 'repeat' surgeries and weight gain is the reason given in 50% of these instances.10 It's worth noting that repeat surgery tends to be more complex and more prone to complications than initial gastric surgery.11
Am I eligible for bariatric surgery?
Everyone is different – the criteria for bariatric surgery can differ depending on the treatment type. Your eligibility may also depend on what's available locally in terms of healthcare services. The criteria for bariatric surgery vary across countries and across the private and public sectors.
It's best to speak with your healthcare team about your weight-loss goals and your individual situation. Your medical history and any other conditions you may be managing may affect the type of weight-loss surgery that can be recommended to you. For example, there may be a minimum body mass index (BMI) threshold, but this may be lower if you have an obesity-related condition – such as type 2 diabetes or high blood pressure – that may benefit from weight loss.
Bariatric surgery is not to be considered lightly, as with any invasive surgical procedure.

How your starting weight can affect your bariatric surgery outcome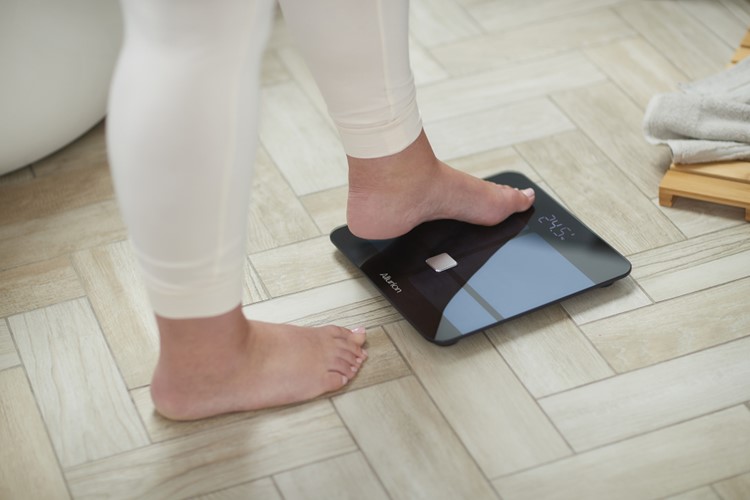 For some patients with a higher BMI, they might need to lose a substantial amount of weight before they can undergo surgery.
Plastic surgeon Dr Edward Chamata advises that your pre-surgery weight plays an important role in the success of your surgery. "The higher the patient's BMI, the higher the risk of complications, and the less optimal their result will be."
A systematic review also showed that weight loss before bariatric surgery is associated with greater weight loss postoperatively.13
So getting your weight ready for cosmetic or weight loss surgery gives you a higher chance of getting the results you want. Again, the Allurion Gastric Balloon can be a great option to consider here.
In addition to optimizing surgical results, the Allurion Programme is also sometimes used as a 'bridge' to surgery; delivering rapid weight loss that helps to reduce the risk of surgical procedures (for weight loss or other reasons like orthopedic surgery).

What happens at a bariatric surgery consultation?



If you think bariatric surgery may be a good option for you, the first step is to speak with your doctor or local weight-loss clinic and arrange a bariatric surgery consultation.
Your healthcare team will assess your suitability for bariatric surgery, as well as suggest and discuss alternatives.
You may be asked a range of questions relating to your day-to-day health and lifestyle. The assessment may involve:
taking down your medical history, including other previous or current health conditions or treatments

recording your weight and height

measuring your blood pressure

asking questions about your eating or exercise habits

referrals for further tests, such as blood tests or an ECG, which is a test to check your heart health
During follow-up appointments with your healthcare team, you might discuss the results of any tests and start to narrow down possible treatment options.
What are the risks of bariatric surgery?
Gastric surgery has proven to be a safe and effective form of treatment over a number of years now.1,10 Even so, as with all forms of surgery, there are risks associated with all types of bariatric surgery.
There are complications that – depending on the surgery type – can result from bariatric operations. Potential risks and complications can range from blood clots, wound infection and a blocked gut to excess skin, malnutrition and respiratory failure. There are also treatment-specific risks, such as gastric band slippage.1
Your healthcare team will be able to talk you through the bariatric surgery risks associated with each option and answer any questions you may have. You should always raise any worries or concerns with your doctor or surgeon. You can discuss risks in advance and ask for advice about managing any complications if they arise.
Living with bariatric surgery
Let's be clear – no weight-loss treatment is a magic bullet. While bariatric surgery can lead to significant weight loss, you will still need to commit to long-term lifestyle changes regardless of the surgery type you choose.
You'll need to look at:
Changes to your diet, including up to several weeks of liquids and soft foods after surgery. On a longer-term basis, you will need to ensure you follow a healthy, balanced diet in line with the recommendations from your healthcare team.

Regular exercise to help maintain healthy, long-term activity levels.

Attending regular follow-up appointments that may include blood tests, physical health checks and emotional support.
Depending on the treatment type, you may also need to agree to long-term nutritional support to help ensure your body gets the vitamins and minerals it's missing due to the altered make up of your stomach.6
There are other considerations, too, in terms of long-term healthcare plans. While weight loss can help improve fertility outcomes for women living with obesity, bariatric surgery can mean delaying pregnancy by 12 to 18 months after your operation.1
Bariatric surgery vs gastric balloon – which is suitable for you?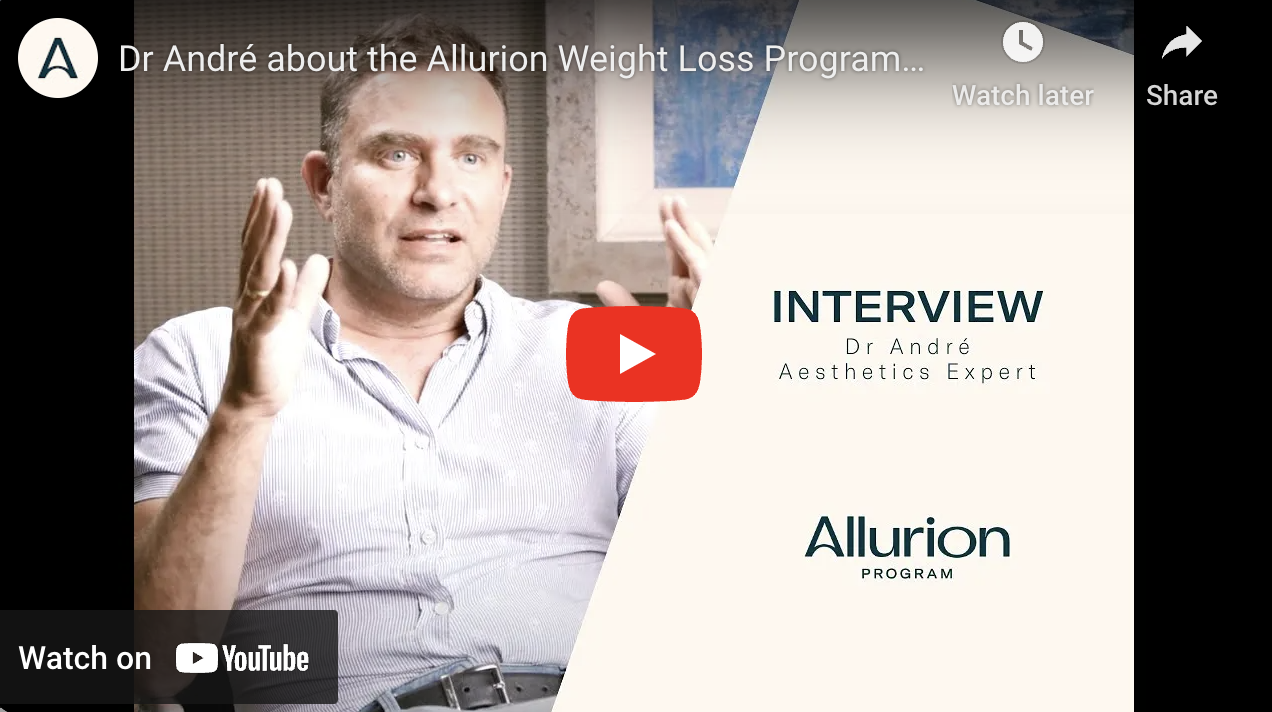 Everyone is different, which is why different types of treatments are suitable for different people and their individual situations.
Bariatric surgery can be highly effective for people living with obesity, but it is an invasive form of treatment, and it can be difficult – or even impossible – to reverse.
Gastric balloons are also proven to be safe and effective – and they support non-surgical weight loss. They can be ideal for many people who don't want to undergo an operation, as well as those who are simply not eligible for surgery.
Unlike surgery, gastric balloons are designed to be temporary. They do not alter the shape or size of your stomach or result in any permanent changes to your body – other than weight loss.
The Allurion Gastric Balloon is suitable for people with a BMI of 27 and above. Research shows an average total body weight loss of 10-15% after 4 months on the Allurion Programme.12 However, people with a higher BMI of 35 or more tend to lose an average of 15% after 4 months. Additional weight loss – on average 23% of total body weight – can come with two balloons over a 12- to 17-month programme.9
Book your free gastric balloon consultation today
It is possible to lose significant amounts of weight without undergoing bariatric surgery. On the Allurion Programme, you can lose weight safely and successfully  – without the additional risks that come with surgery.
You can use our BMI calculator  to see if you're eligible for an Allurion Gastric Balloon. The next step is to book your free consultation.
If you have any questions, or if you'd like to speak with an Allurion adviser, you can find your nearest clinic here.
Get more information about the Allurion Programme at Allurion.com.
 
References


 
Hng KN, Ang YS. Overview of bariatric surgery for the physician. Clin Med (Lond). 2012 Oct;12(5):435-40. doi: 10.7861/clinmedicine.12-5-435. Erratum in: Clin Med (Lond). 2019 May;19(3):264. PMID: 23101143; PMCID: PMC4953765.


 

National Health Service (NHS). Weight loss surgery.

https://www.nhs.uk/conditions/weight-loss-surgery/

. Accessed May 26, 2020.


 
Picot J, Jones J, Colquitt J L, Gospodarevskaya E, Loveman E. The clinical effectiveness and cost-effectiveness of bariatric (weight loss) surgery for obesity: a systematic review and economic evaluation. Health Technol Assess 2009;13(41).
 
Hoyuela C. Five-year outcomes of laparoscopic sleeve gastrectomy as a primary procedure for morbid obesity: A prospective study. World J Gastrointest Surg. 2017;9(4):109

‐

117.


 

van Rijswijk, AS., van Olst, N., Schats, W. et al. What Is Weight Loss After Bariatric Surgery Expressed in Percentage Total Weight Loss (%TWL)? A Systematic Review. OBES SURG 31, 3833–3847 (2021).

https://doi.org/10.1007/s11695-021-05394-x


 

Schroeder R, Harrison TD, McGraw SL. Treatment of adult obesity with bariatric surgery. Am Fam Physician. 2016;93:31–37. 


 

Carvalho Silveira F, Maranga G, Mitchell F, Nowak BA, Ren-Fielding CJ, Fielding GA. First-year weight loss following gastric band surgery predicts long-term outcomes. ANZ J Surg. 2021;91(11):2443-2446. doi:10.1111/ans.17233.


 

Campos GM, Ziemelis M, Paparodis R, Ahmed M, Davis DB.

Laparoscopic reversal of Roux-en-Y gastric bypass: technique and utility for treatment of endocrine complications. Surg Obes Relat Dis. 2014;10(1):36

‐

43.


 

Ienca et al. Sequential Allurion Balloon Treatment 1- Year Weight Loss Results Approximate Bariatric Surgery Results, TOS Obesity Week, 2020.


 

Arterburn DE, Telem DA, Kushner RF, Courcoulas AP. Benefits and Risks of Bariatric Surgery in Adults: A Review. JAMA. 2020 Sep 1;324(9):879-887. doi: 10.1001/jama.2020.12567. PMID: 32870301.


 

Ienca et al. Obes Surg. 2020, Apr. 30, pgs 3354–3362


 

Livhits M, Mercado C, Yermilov I, et al. Does weight loss immediately before bariatric surgery improve outcomes: a systematic review. Surg Obes Relat Dis. 2009;5(6):713-721. doi:10.1016/j.soard.2009.08.014