Effect of A New SwallowableIntragastric Balloon (Elipse™) on Weight Loss and Metabolic Syndrome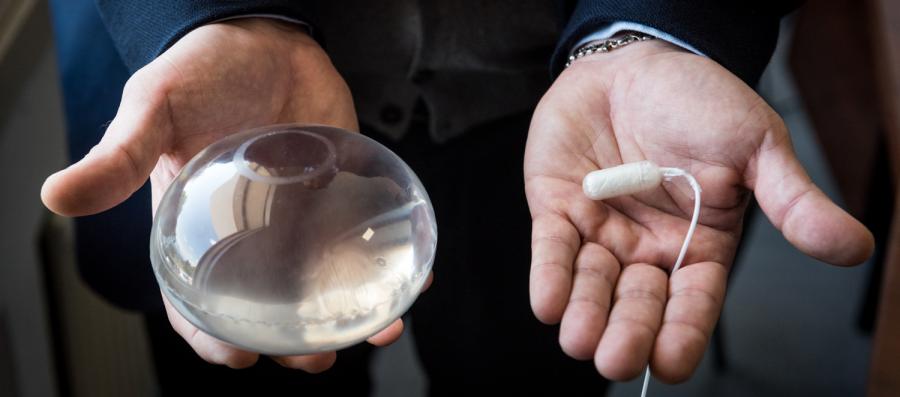 Purpose: 
The aim of this study was to investigate the effect of 16 weeks of treatment with a new intragastric balloon (Elipse™ Balloon, Allurion Technologies, Natick, MA USA) on weight loss and Metabolic Syndrome (MS) in obese patients.
Materials and Methods: 
Forty-two obese patients with MS (F/M: 29/13, mean age: 47.2 ± 10.3 years, mean weight: 110.5 ± 21.9 kg, and mean Body Mass index - BMI: 39.2±6.7 kg/m2). were selected for treatment with Elipse™ Balloon. This device does not need upper endoscopy for placement and removal, it was swallowed and after 4 months is excreted through the digestive tract.
Results: 
At the end of treatment with Elipse™ Balloon the mean weight loss was 12.9 kg, mean percent excess weight loss was 27%, and mean BMI reduction was 4.5 kg/m2. Total body weight loss was 11.6%. There was a significant reduction in major co-morbidities related to MS: blood pressure (p<0.02), waist circumference (p<0.002), triglycerides (p<0.0001), blood glucose (p<0.001) and HOMA-IR index (p<0.001). One balloon was endoscopically removed, 41 balloons were naturally excreted in the stool.
Conclusions: 
Statistically significant and clinically relevant improvements in weight loss and in co-morbidities related to MS were observed after treatment with Elipse™ Balloon.
Full Article: Effect of A New SwallowableIntragastric Balloon (Elipse™) on Weight Loss and Metabolic Syndrome (gavinpublishers.com)