Gastric Balloon Myths Part II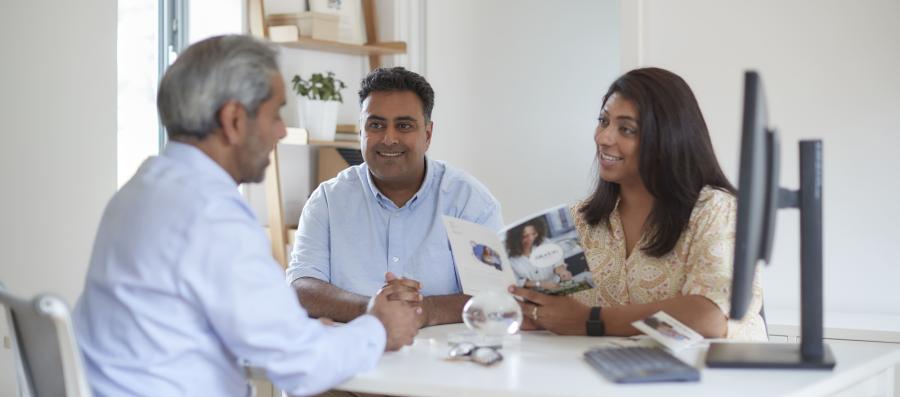 Since we last wrote about gastric balloon myths, we've had some other questions pop up in our inboxes. So, we're back with a new set of myths to dispel.
We know that losing weight can be challenging – and committing to a new way of losing weight can be even trickier. Having questions – and getting them answered – is an important first step in any weight-loss journey. And we're always happy to answer any questions you may have about our gastric balloon technology
So, without further ado, here are a few more myths we'd like to clear up about the Allurion swallowable gastric balloon.
 
The gastric balloon is difficult to swallow – false!
The Allurion Balloon comes folded inside a capsule that's no bigger than a large vitamin supplement tablet. We've heard doctors describe the size of the Allurion gastric balloon pill in all manner of ways – from a large almond to a paracetamol pill or a Werther's Original sweet.
No matter how you describe it, the fact is that 99.99% of people are able to swallow it with a glass of water – just as you would a vitamin supplement or headache pill.1,2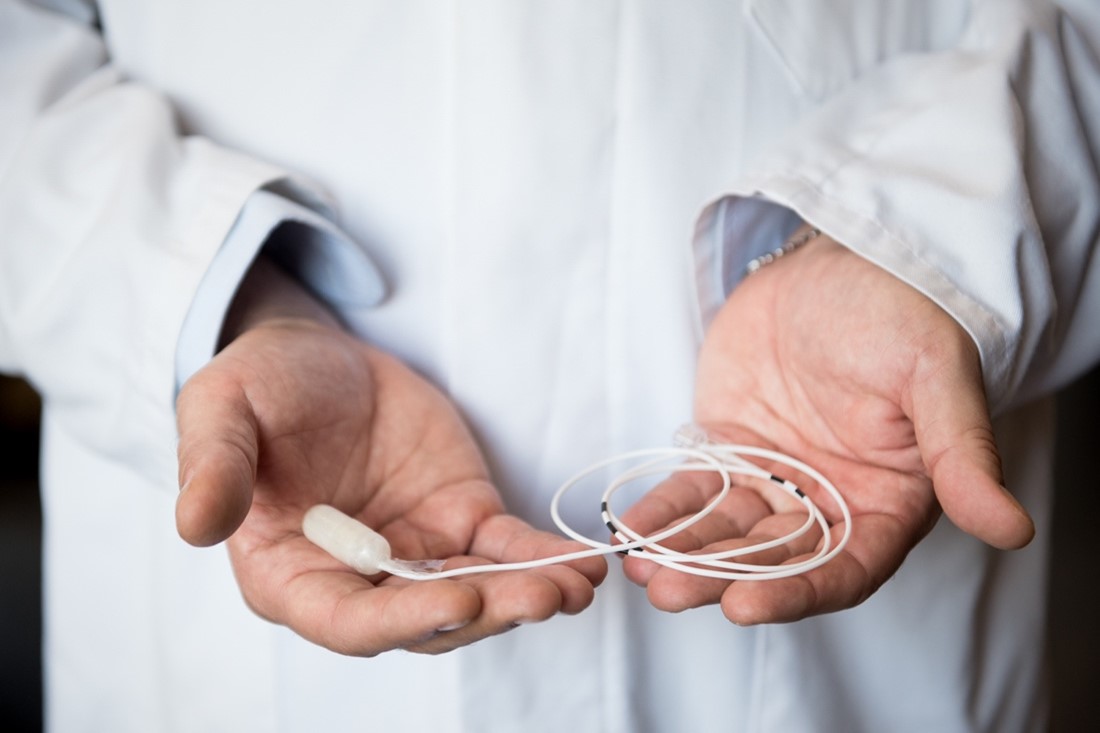 However, if you do have problems, that's OK. Your doctor will be on hand to help. The catheter, which is attached to the pill and is later used to inflate it, can be soft and floppy, making it tricky to get down into your stomach.  Your doctor simply uses a thin wire – called a stylet – to help make the catheter a little more rigid and to gently nudge the gastric balloon pill down into place.
With or without help from your doctor, the Allurion swallowable gastric balloon is placed without surgery, endoscopy or anaesthesia. 1,2
 
The gastric balloon is 

not safe and comes with side effects 

– false!
Are gastric balloons safe? When it comes to the Allurion Balloon, the scientific evidence only suggests one answer: yes. Not only is it an effective way to lose weight – it's also incredibly safe. In fact, fewer than 0.2% of people who get the Allurion Balloon experience serious adverse events.3
A study of more than 3,700 patients found that only 2% of patients required the Allurion Balloon to be removed due to intolerance prior to its 16-week placement ending. In contrast, studies show the overall adverse events rate for 12-month endoscopic balloons is as high as 23.7% and intolerance rates as high as 14.4%, often leading to early removal.4
The low rate of gastric balloon side effects on the Allurion Programme is due in large part to the design of the balloon, which is shaped to align with the body and fit snugly in your stomach. It's also made from polyurethane, a material that's thinner and more flexible than the silicone used in 12-month endoscopic balloons.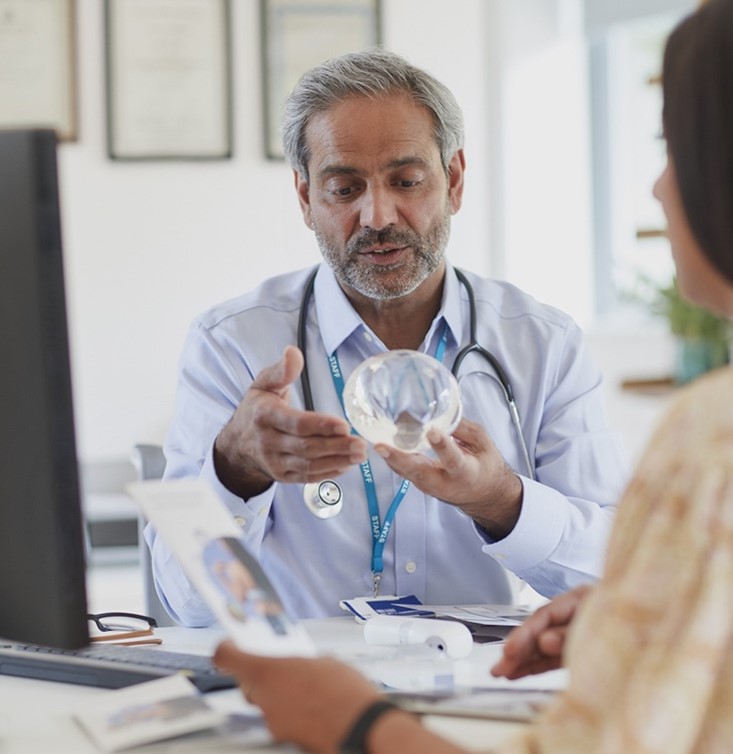 The shape of my stomach changes with the balloon and after the balloon passes 

– false!
False! The Allurion Balloon does not change the overall shape of the stomach. The stomach is meant to expand and contract and can easily adapt to the soft and malleable balloon while it is in place.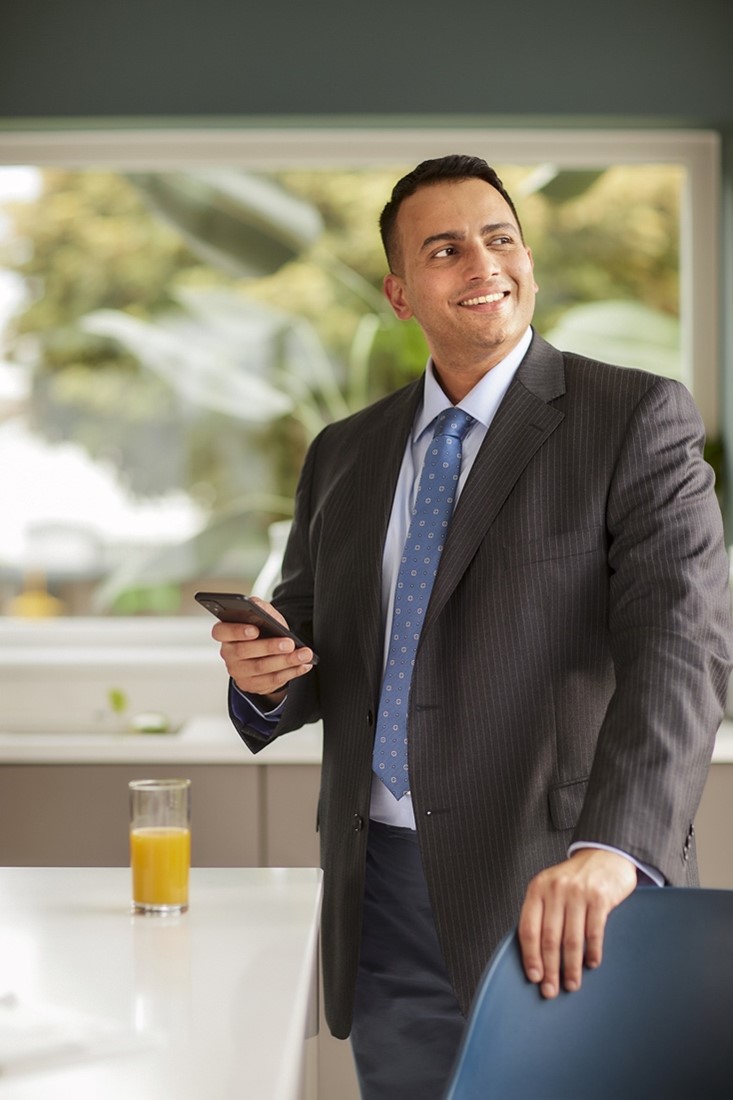 The Allurion Balloon is designed to adapt to the shape of your stomach – meaning it adapts to you – not the other way round. It fits snugly in your stomach, taking up space, reducing your portion sizes and resulting in food taking longer to digest. That all means you feel fuller for longer, reducing your appetite – and consequently, your weight.
Others will be able to tell that I have a gastric balloon – false!
This is simply false! The entire experience is discreet – no one needs to know you have an Allurion Gastric Balloon unless you choose to tell them. After 16 weeks, the Allurion Balloon passes out of the body naturally, leaving you with a new silhouette and better eating habits to maintain the weight loss.
The longer the gastric balloon stays in your stomach, the better 

– false!
It's a myth that the longer you have a gastric balloon, the more weight you lose. The science simply does not back that up.
Most of your weight loss with any gastric balloon occurs in the first few months after placement. It then starts to plateau. For example, 80% of the weight lost with a 6-month gastric balloon occurs in the first 3 months.6 What's more, many people achieve around half of their target weight loss in the first 30 days of their balloon placement.7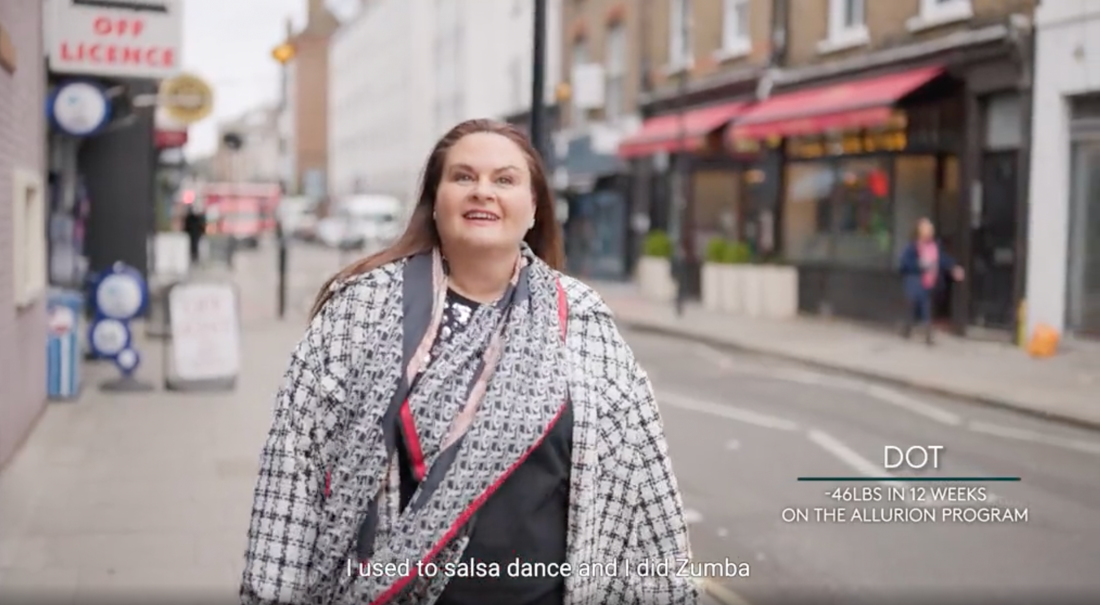 The Allurion Balloon, therefore, which is placed for approximately 16 weeks before passing out naturally, is just as effective as a balloon that is placed for longer. It also comes with less hassle and fewer risks than gastric weight-loss balloons that are placed for longer and require endoscopy or anaesthesia.
But don't just believe us – see the numbers for yourself.
The Allurion Balloon delivers similar weight loss (10-15% total body weight loss after 4-6 months) as other gastric balloons, but over the long term, the results are much more impressive. Patients choosing the Allurion Programme experience almost 23% total body weight loss after 12 months compared to just 16% for a 12-month endoscopic balloon.4
 
You don't need a gastric balloon to lose weight – diet and exercise are enough 

– false!
This depends on who you ask. Most people find it impossible to lose weight – and to keep it off over the long term – with diet or exercise alone. To sustain weight loss over the long term, you also need to change your everyday behaviours so that you don't just end up falling back into bad habits that lead to weight gain.
Research shows that the Allurion Program (a combination of our unique swallowable gastric balloon and a supported lifestyle change program) achieves significantly better results than a lifestyle change program alone.8 Other studies on intragastric balloons tell the same story; they help patients achieve significantly superior weight loss vs just dieting alone.9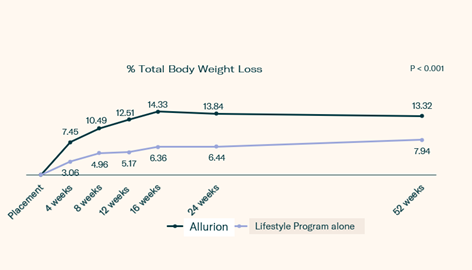 The Allurion Balloon works because you feel less hungry, feel fuller more quickly after eating and don't get the hunger attacks you get when dieting. That gives you a flying start, but support from the Allurion Programme, which helps you to make healthier lifestyle habits, is the real deal-breaker. It means you have a better chance of maintaining a healthier weight over the long term. And that means no more yo-yo-ing weight or fad diets!
What's more, the Allurion Gastric Balloon can help you to lose a larger amount of weight than dieting or exercise alone. For people living with obesity, that's good news. Why? Because research shows that while losing 5-10% of your total body weight can have health benefits, larger weight loss of 10% or more can have a greater impact on managing complications that can result from living with overweight or obesity.7  
So, when it comes to managing or minimising the risks of conditions like type 2 diabetes, high blood pressure and heart disease, losing a larger amount of weight is the way to go. Other benefits can include reduced cancer risk and improvement in arthritis, sleeping problems and fertility.7
 
Book your free gastric balloon consultation today
It's time to take a step beyond the myths! Why not book a consultation to find out – first hand – how the Allurion gastric balloon can help you to lose weight?
The first step is to use our BMI calculator to see if you're eligible for an Allurion Balloon. It then takes just a few minutes to book your free consultation .
If you have any questions, or if you'd like to speak with an Allurion adviser, you can find a local clinic here.
Get more information about the Allurion Programme at Allurion.com.   
Read more related articles:
References


 
Ienca et al. Obes Surg. 2020 Apr;30, 3354–3362.


 

Clinical Trial Reports: DAA069 and DAA105.


 

Allurion Post Market Vigilance Reports,

Data Jan 2016 – Sept 2020.


 

Jamal MH et al., [published online ahead of print, 2021 Sep 30].

Obes Surg. 2021;1-6


 

Gaur et al. 2015, GI Endoscopy.


 

Armijo PR, Patients undergoing intragastric balloon achieve approximately 50% of their target weight loss in the first monthpostoperatively: an MBSAQIP analysis. Surg Obes Relat Dis. 2019 Dec;15(12):2060-2065.)


 

Tahrani AA, Morton J. Benefits of weight loss of 10% or more in patients with overweight or obesity: A review. Obesity (Silver Spring). 2022;30(4):802-840. doi:10.1002/oby.23371


 

Results at 16 weeks. Raftopoulos, I et al Holyoke Medical Center. Holyoke, MA An Intensive 52 Week Nutritional, Exercise and Behavior Modification Program: Comparing With or Without the Allurion IGB Presented at ASMBS 2019


 
Genco A, Balducci S, Bacci V, et al. Intragastric balloon or diet alone? A retrospective evaluation. Obes Surg. 2008;18(8):989-992. doi:10.1007/s11695-007-9383-9