Lose Weight Before Christmas & Avoid Weight Gain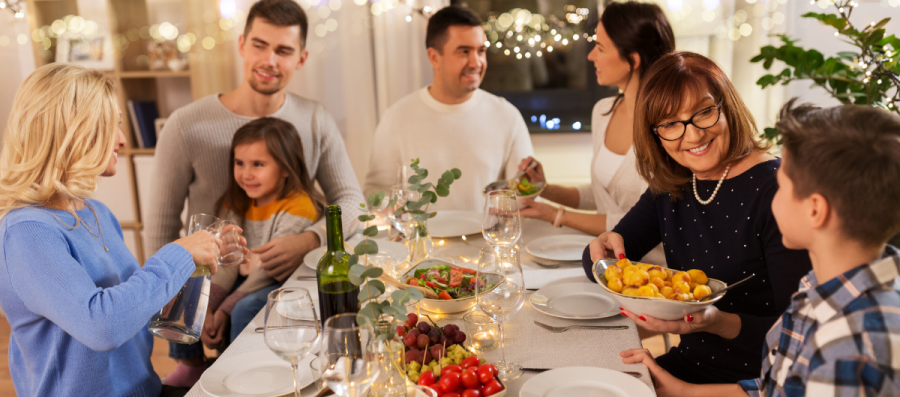 With the festive season fast approaching, it's never too early to start reflecting on what we truly need or want as the new year beckons. Perhaps by looking inward, you've realized that you want to get your health on a better track in 2024. 
Are you aiming to shed some pounds but worried about sticking to your plan during the Christmas festivities? Or perhaps you're seeking a reliable, long-term non-surgical weight-loss solution? Despite the temptations this season, losing weight before Christmas is entirely feasible and can set you on the path to a healthier, more confident new year.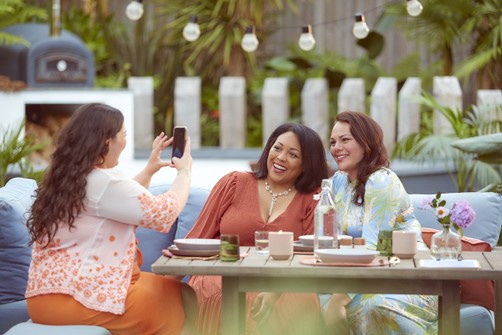 Losing Weight Before Christmas
As the party invites roll in and the supermarket shelves start filling up with seasonal goodies, taking control of your weight and health during this time may seem daunting. However, this time of year can be an opportunity rather than an obstacle, an opportunity to take that step towards better health, adopting better habits while still savoring the holiday spirit and not waiting anymore. Create a version of the festivities that aligns with your new wellness journey and a mindset that focuses on your overall well-being.  
Remember, it's not about saying no to everything delicious; it's about finding a balance that works for you. 
 
Why start the Allurion Programme before Christmas
If you are ready to take that step towards regaining control over your weight, we're here to help. Here are 5 good reasons to consider joining the Allurion Programme and getting the Allurion Gastric Balloon before Christmas this year. 
 
1. Rapid weight loss in a few weeks
The Allurion Balloon – backed by the fully supported Allurion Programme – is incredibly effective. Multiple clinical studies have shown that patients with the Allurion Balloon lose on average 10–15% of their total body weight in just 4 months1,2 – and most of that weight is sustained after one year.1,2  
 

But that's just an average – some people lose more. Between 14 and 18% of people who combine a gastric balloon with an intensive multicomponent lifestyle change plan like the Allurion Programme lose 20% or more of their total body weight after 4 months.1,3 
What's more, 80% of the weight lost by people with an intragastric balloon is lost in the first 3 months.4 Studies also show that 50% of the target weight loss is achieved in the first 30 days after placement.5  
That means there's still time to see positive results for your health and wellbeing before Christmas. If you have your balloon placed during November – or even during the first week of December – you could be well on your way to achieving your weight-loss goal by New Year's Eve. 
That's good news for the holidays, but it's also good news for your health. Rapid weight loss can be a more effective and healthier approach to weight management than gradual weight loss. In fact, research suggests that the type of weight loss achieved on the Allurion Programme can deliver better short- and long-term outcomes compared to more gradual weight loss. That's because rapid weight loss in the early weeks of the programme: 
reinforces the behaviour change process – kickstarting initial weight loss can help you to stay motivated and stay on track. 

 

has been shown to produce not only better initial weight loss, but also superior long-term weight-loss outcomes. The more weight you lose early in a weight-management program, the more weight you're likely to lose over the long term.

 
And most importantly, you're not alone on the Allurion Programme. Our digital tools — the Allurion Connected Scale and Allurion app — and nutrition coaching can help you to maximise your chances of rapid — and long-term — weight loss.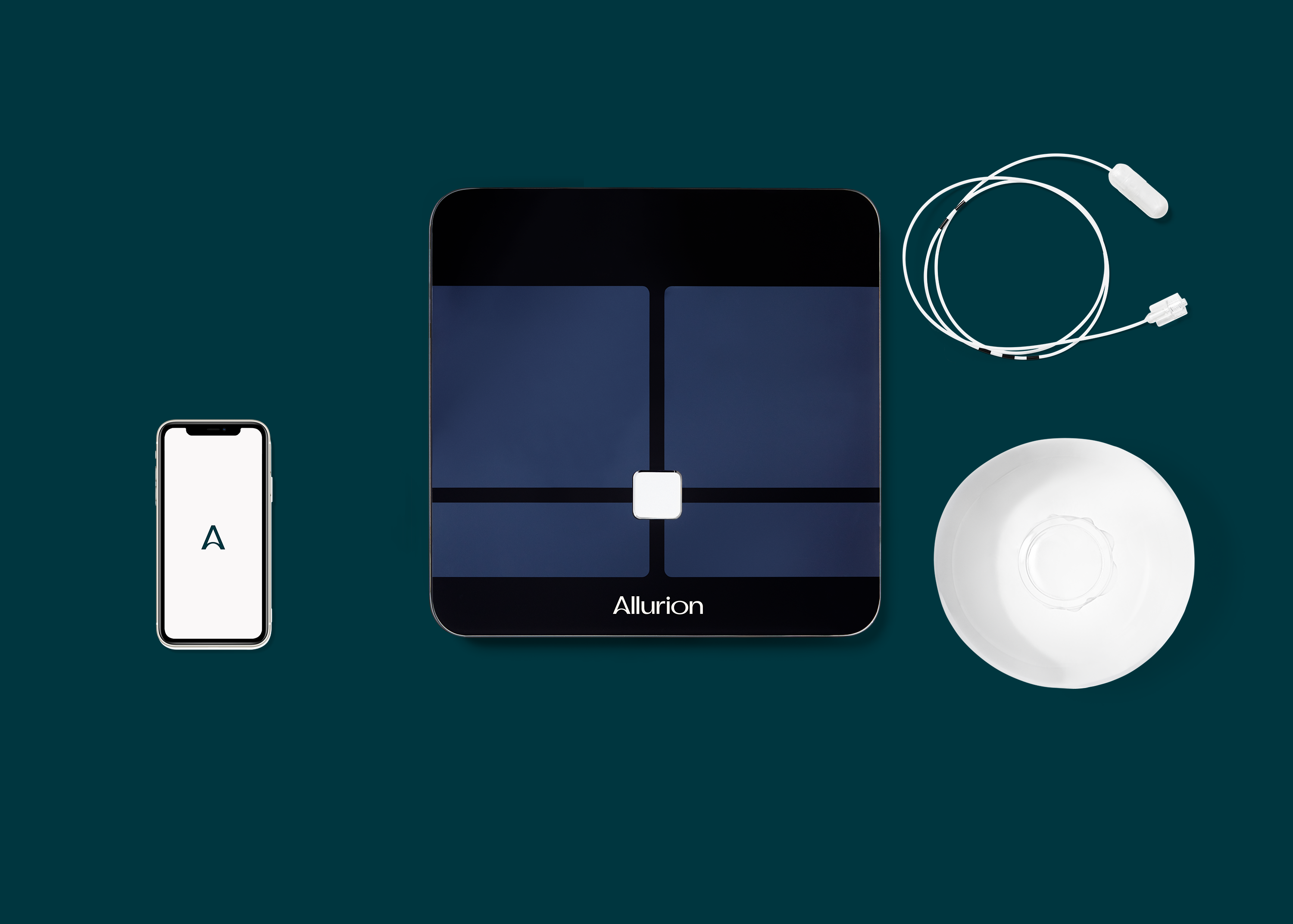 2. You can still enjoy the festivities
With an Allurion gastric balloon, you can still enjoy all the best bits about the festive season. Your clinic will help guide you through December so that you know all the tips and tricks to make the most of this special time of year, while also staying on track with your weight loss.   
Read more in our guide on how to avoid holiday weight gain! 
Plus, did you know there's no such thing as a "diet" on the Allurion Programme? You don't have to cut out whole food groups or forgo your favourite foods. Eating should be a fun and enjoyable part of life – your clinic team will help you build a realistic (and delicious!) plan of action to ensure you can enjoy all the festive fun with your family and friends – and lose weight at the same time.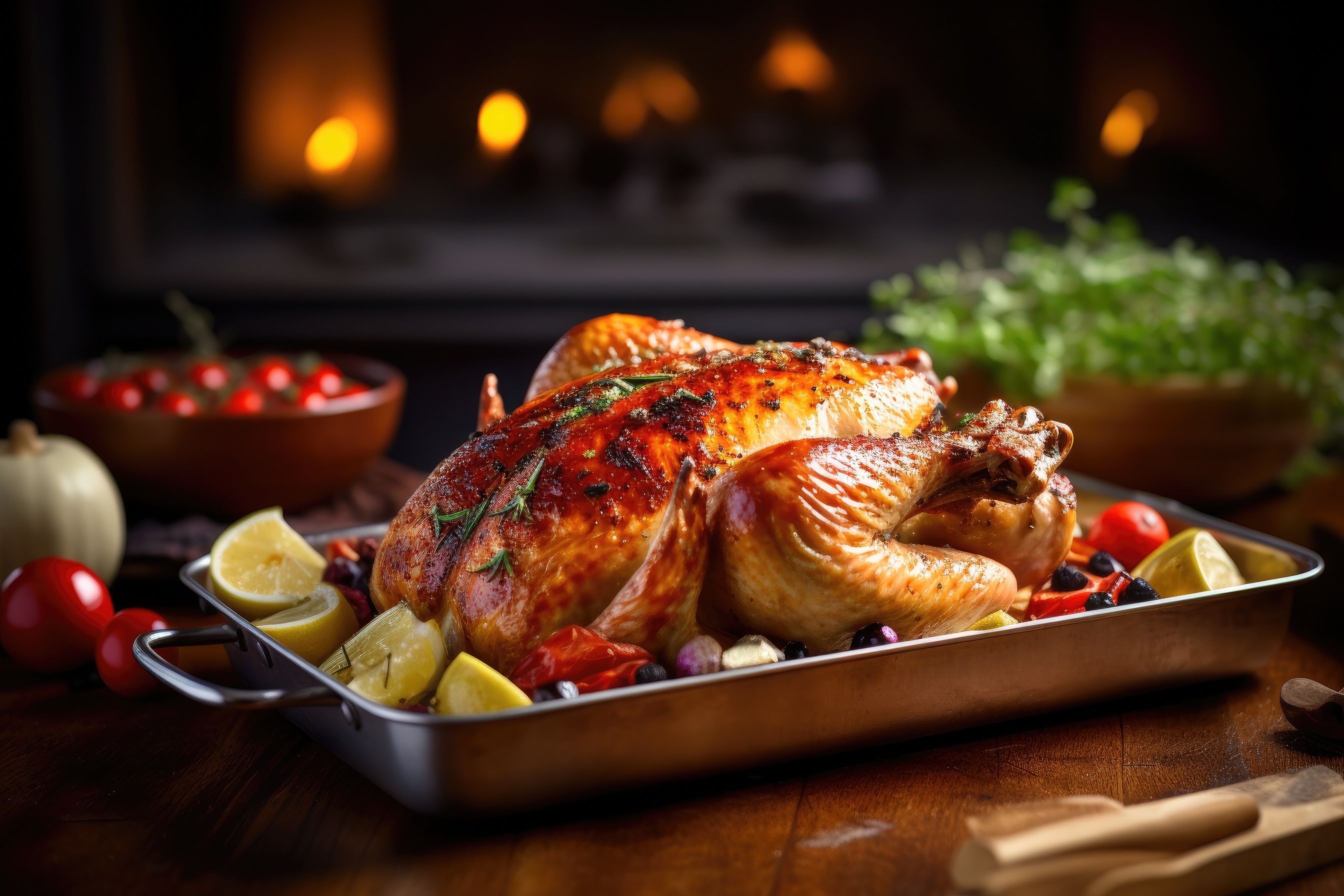 3.
The Allurion Gastric Balloon is the best gift of health for you (and your loved ones)
You'd buy an exercise bike to help you lose weight, right? Or a gym membership? Or a new pair of trainers for running? Let an Allurion Balloon be a present to yourself in the same way! 
And it wouldn't be just a gift for Christmas, but also a gift for life – a healthier life. It can help to improve heart health, help reduce the risk of type 2 diabetes and improve your overall quality of life in areas such as physical function, self-esteem, work and sexual life.6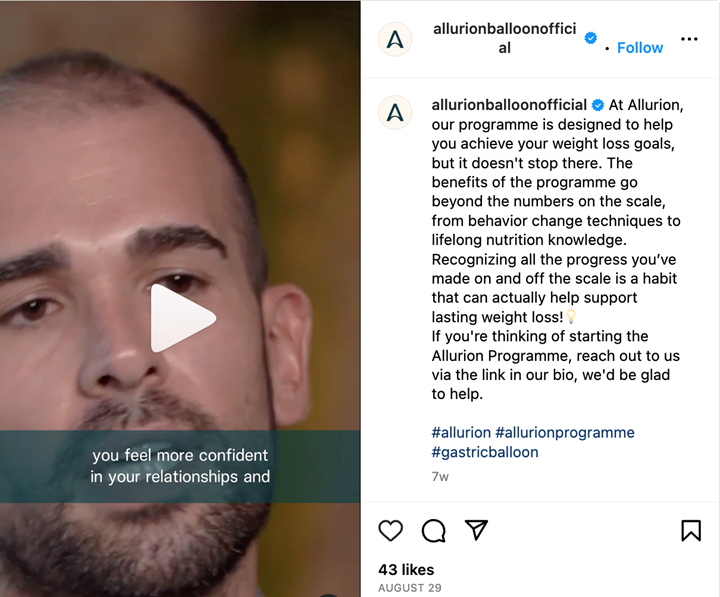 When you feel happier and healthier with more energy, this has a positive effect on your family and friends, as you're able to give and share more. 
 
4. You'll start 2024 on a great note
New Year's resolutions, anyone? January is often a time for reflection and starting afresh. How many times have we set New Year's resolutions we couldn't keep? Often, we set goals that are unrealistic, but it doesn't have to be that way. 
Why not start early this year and put a solid plan in place that can have a positive impact on your new year?  
Start in the lead-up to Christmas and kickstart some significant weight loss in December to give yourself a head-start. It'll really help put you in a great place when it comes to maintaining your January weight-loss motivation.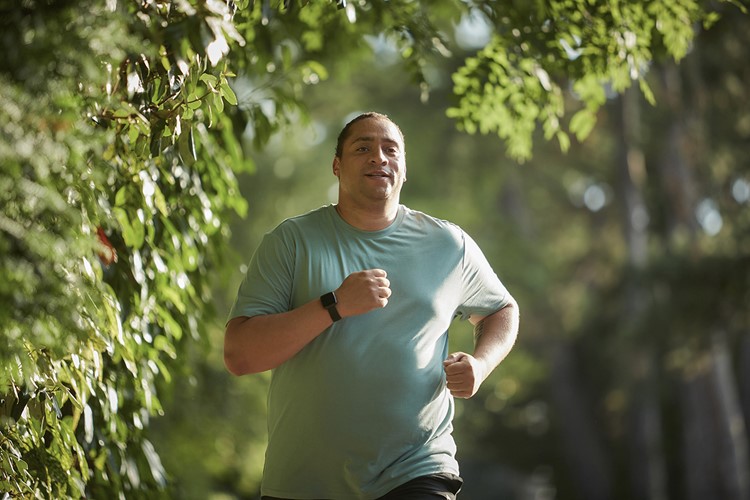 Once you're on track to achieve your weight-loss goals, you'll carry on into the New Year with greater purpose knowing that your Allurion clinic team is there to support you and that your journey is already well underway. 
 
5.
The Allurion Balloon is discreet 
At Allurion, we understand that losing weight can be an intensely personal experience. Not everyone wants to shout their activity levels from the rooftops or share their calorie counts. And that's OK. 
One survey of Americans conducted by YouGov found that 56% of respondents wanted to keep their weight-loss experience private. Some 45% said they didn't want to share it in case they were "shamed" for wanting to lose weight. No one should be shamed for trying to reach a healthier weight, but we understand why some people might feel worried nonetheless.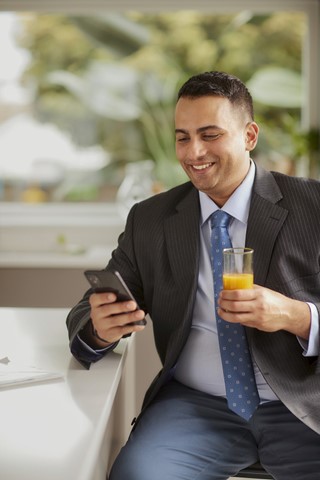 One of the great things about the Allurion Balloon is that no one knows it's there – unless you tell them. The balloon is a starting point, a tool to help you on your way to a healthier weight. Once it's placed and settled, you can go about your business as usual. You can go to work, exercise, and enjoy time with family and friends as usual – all without anyone else having to know that you're on a tailored weight-loss journey. 
 
Book your free gastric balloon consultation today!
Start your non-surgical weight-loss journey with the Allurion Gastric Balloon.  
The first step is to use our BMI calculator to see if you're eligible for an Allurion Balloon. The next step is to book your free phone consultation.  
If you have any questions, or if you'd like to speak with an Allurion adviser, you can also get in touch here. 
Get more information about the Allurion Programme online at Allurion.com.     
References:
Ienca R, Al Jarallah M, Caballero A, et al. The Procedureless Elipse Gastric Balloon Program: Multicenter Experience in 1770 Consecutive Patients [published correction appears in Obes Surg. 2020 May 5;:] [published correction appears in Obes Surg. 2020 Nov;30(11):4691-4692]. Obes Surg. 2020;30(9):3354-3362.


 

Ienca et al. Long-Term Efficacy of the Allurion Gastric Balloon System: An International Multicenter Study, TOS Obesity Week 2020

 


 

Ioannis Raftopoulos The Swallowable Gastric Balloon Significantly Enhances an Intensive Lifestyle Intervention Program for Weight Loss: Final Short and Long Term Results up to 1 Year after Balloon Placement. Presented at ASMBS 2021

 


 

Gaur et al. 2015, GI Endoscopy,

 


 

Armijo PR, Pokala B, Flores L, Leon MA, Oleynikov D, Kothari V. Patients undergoing intragastric balloon achieve approximately 50% of their target weight loss in the first month postoperatively: an MBSAQIP analysis. Surg Obes Relat Dis. 2019 Dec;15(12):2060-2065.




 

Raftopoulos et al. Abstract 1978. Presented at ACS 2019, San Francisco, United States

 


 

https://www.yahoo.com/entertainment/nearly-half-americans-believe-possible-201954267.html?guce_referrer=aHR0cHM6Ly93d3cubGlua2VkaW4uY29tLw&guce_referrer_sig=AQAAAI7NivK597-zeJ85bflwW3Pdjb0ct-3a3vJrNaeM0907OGl3qVY5twlch6BUJBDk8zG_iugWr9YzHs27tOfu-wnD43Y3eFRqXda_Rr-6bHVVx5yUt_Lp0xjW6goKXt6hkLGbEkCn132-2CAyXAHZv4Lu_2XhlupYimP087X1o2CP&_guc_consent_skip=1666816286