What do you love to eat on the Allurion Programme?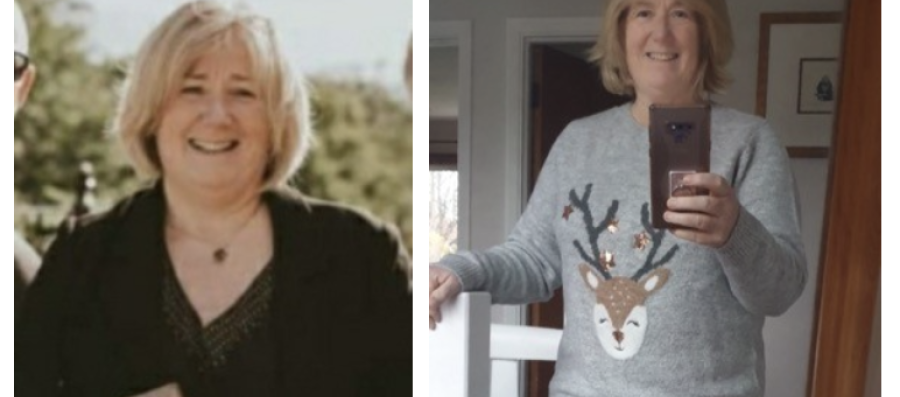 We know most people love being inspired to try new things and are always looking for fresh ideas of what to make and eat. Get some tips from Caroline, who lives in the UK and has experienced the Allurion Programme! I sat down with Caroline and asked her all about the types of foods she enjoyed while on the Allurion Programme. 
 
Weight-loss friendly meal ideas


 
Q: What are your favorite dishes to eat for breakfast? 
Caroline: "I love muesli with a high protein, low fat yogurt and pomegranate.  I also enjoy cereal like All-Bran with sugar-free almond milk. If I have more time, I'll make a mushroom omelette."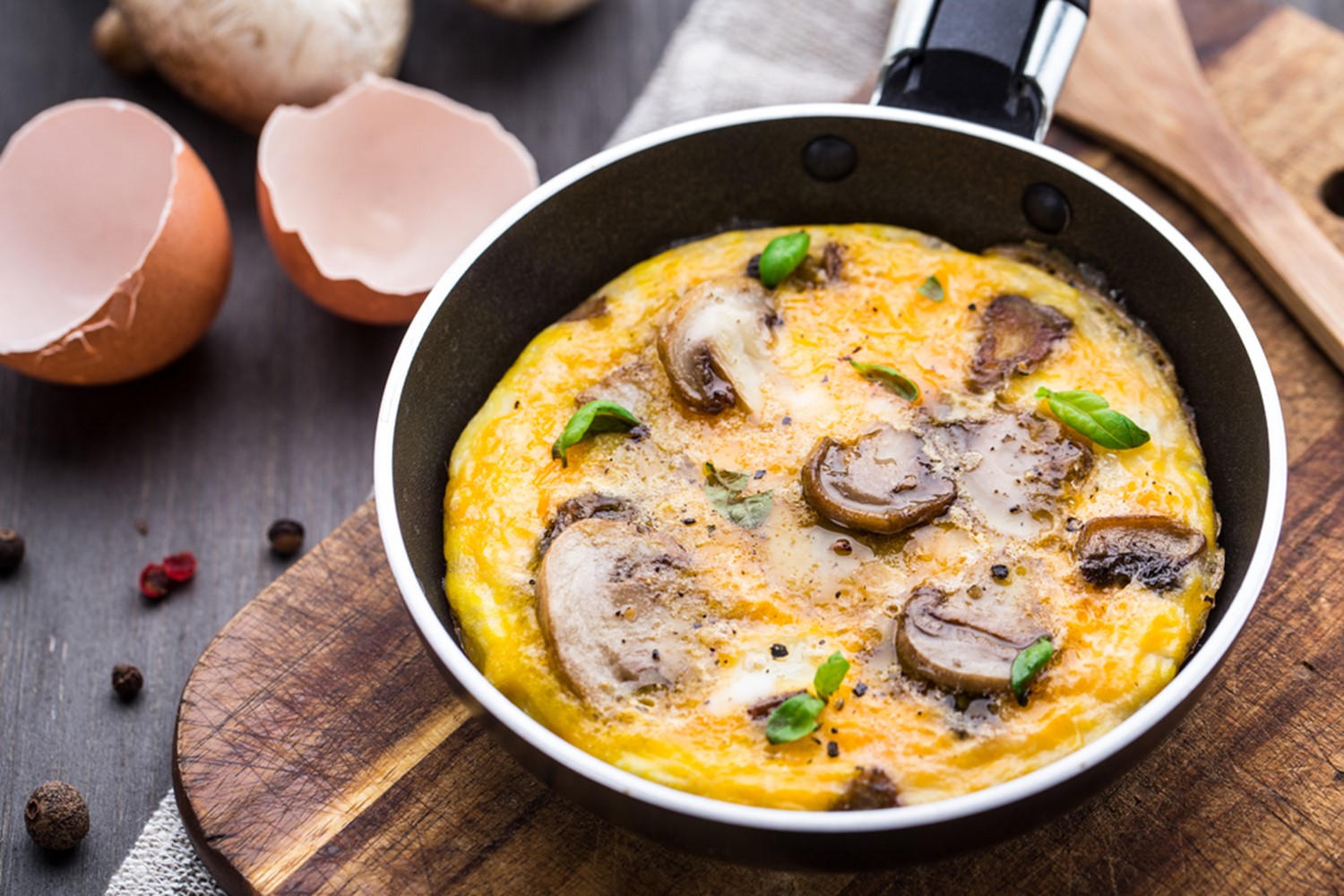 Zoe says: Caroline's breakfast choices are great; she keeps her choices varied across the week so she doesn't get bored which is really important.
What are some of the dishes that you enjoy at lunchtime?
Caroline: I like soup - all types of soup or a salad with either chicken or egg.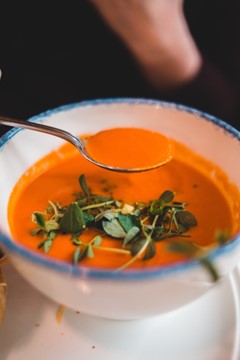 Zoe says: Soup is such a fantastic choice when it comes to a quick and simple lunchtime meal. Not only can you pack in some nutrients like vitamins, minerals, fibre and proteins but science shows that soups can support your weight loss efforts. Research suggests that consuming soup ahead of a meal may decrease the amount of food consumed at the meal1. And, if you make a soup that is still chunky and not completely smooth, it might be more satisying2. So having a small bowl of chunky soup as a snack mid-afternoon may help you stay one step ahead of hunger and be more in control when it comes to your evening meal!
 
Q. What are your favorite dishes for your evening meal? 
Caroline: I tend to have 30g of brown rice, a source of protein and salad. Or I might have a jacket potato and salad. Whatever is involved, I'll have some servings of produce (fresh fruit and vegetables).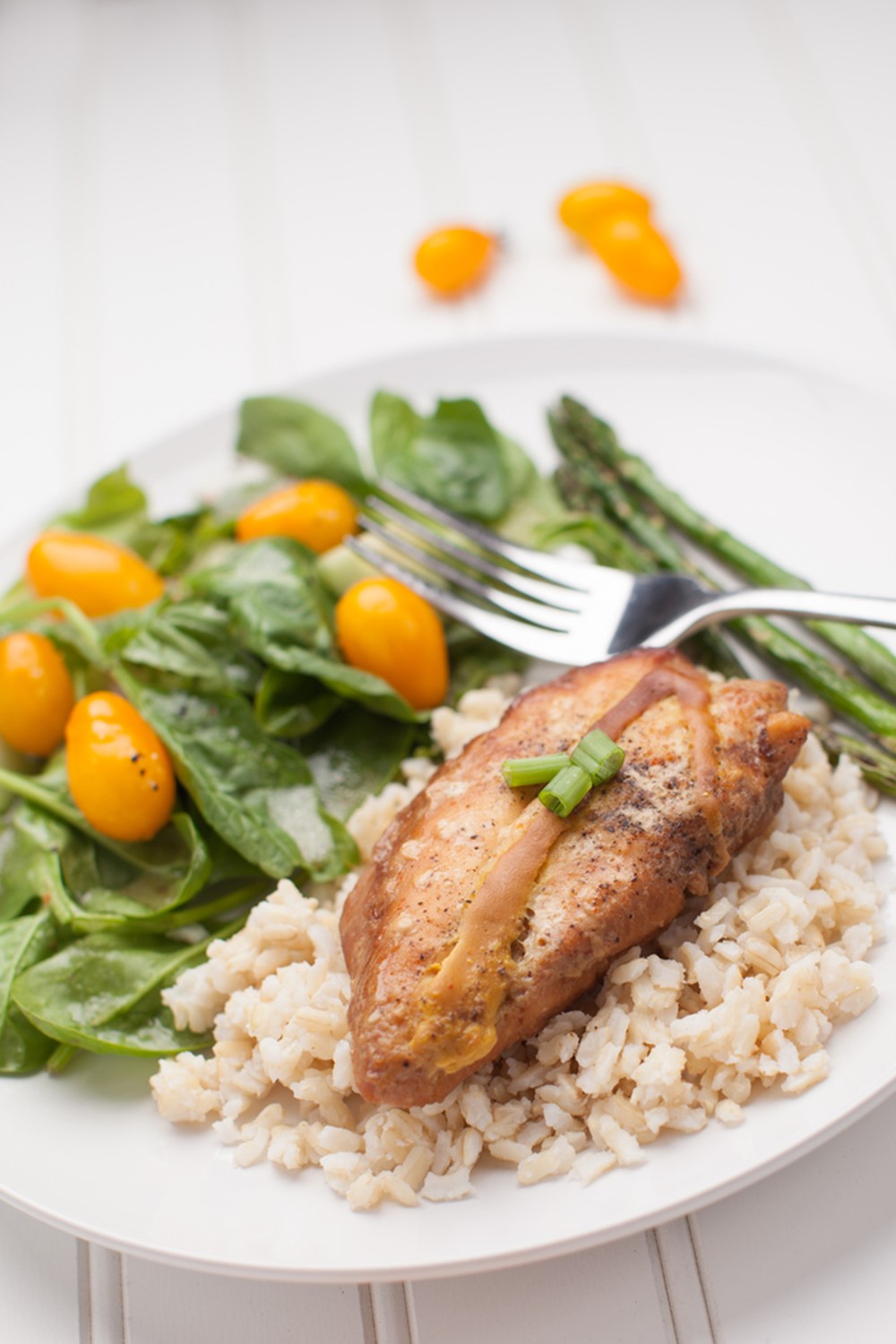 Q. What are your favorite snacks and drinks while you're on the Programme?
Caroline: For snacks, I would try to have a source of protein, like some cheese and crackers.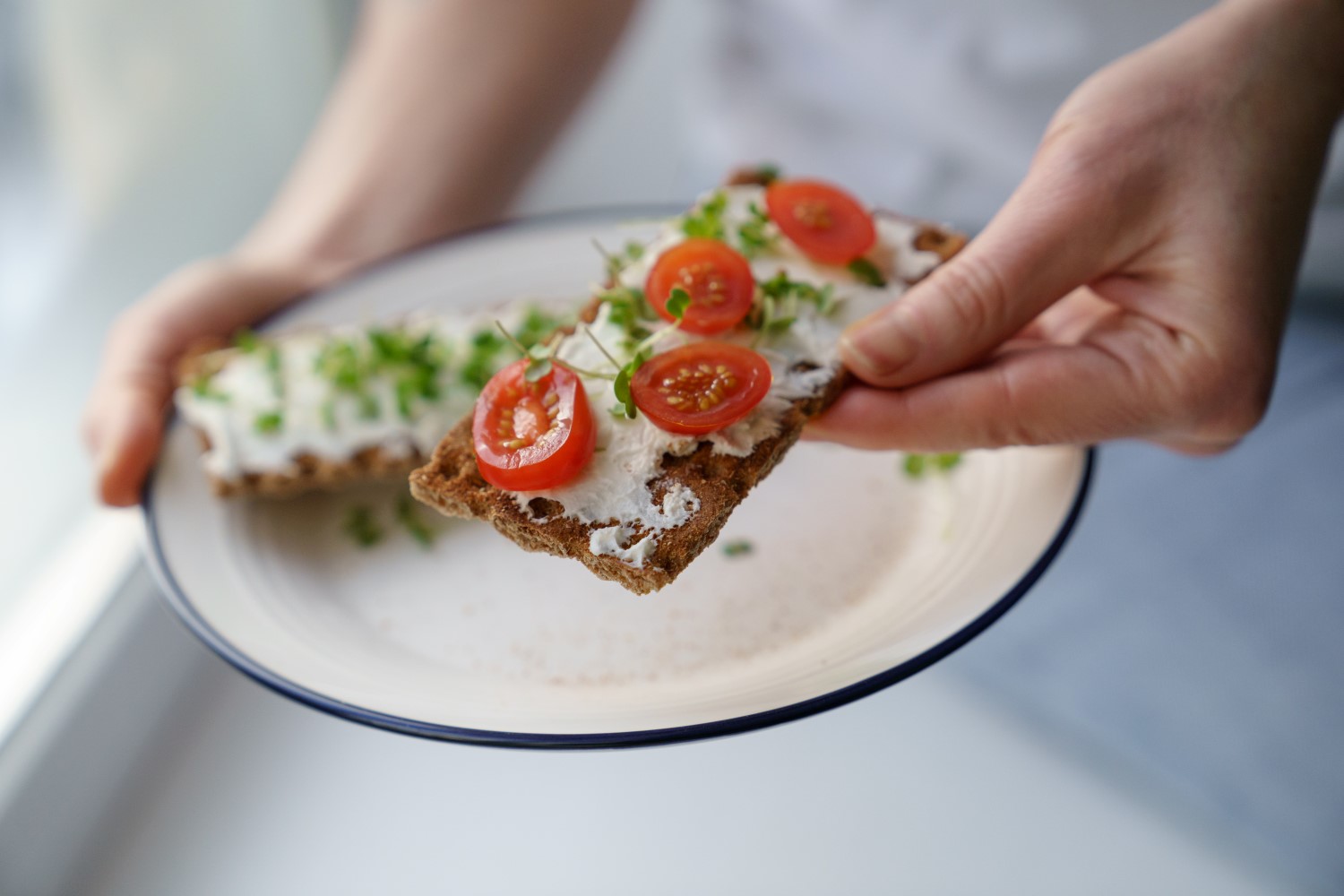 Q. What is your top tip for people new to the Allurion Programme?
Caroline: Watch your portion sizes, eat more protein, drink plenty of water and try to walk every day.
Zoe says: I love Caroline's top tips. She talks about nutrition, hydration and activity as all being important for her. I'd add a top tip to focus on getting better quality and quantity of sleep too. New research3 has actually shown that more sleep might actually help you eat less (and is good for your health too).
 
Nutritional coaching with the Allurion Programme
The six-month Allurion Programme is holistic and comprehensive, designed to kickstart your weight loss and then empower you with the tools and knowledge to keep the weight off. Nutritional coaching is an integral part of the behavioral change that will ensure long-term success and nourishing your body in the best way possible.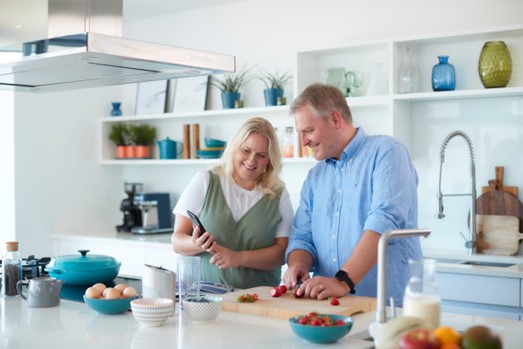 Having the Allurion Balloon in your stomach helps you reduce your food intake by reducing hunger and cravings. It also helps you break the habit of snacking throughout the day and encourage smaller portions at mealtimes, while you learn healthy habits and new ways of eating from your nutritionist.
By the time the balloon passes, you'll have developed new food preferences, adjusted to smaller portion sizes, and developed a new understanding of your body. That leads to real, maintainable results - not endless yo-yo-ing, so you eat less and live more.
 
Book your free gastric balloon consultation today
Would you like to find out how much weight you could lose with an Allurion Balloon?
Why not book your free consultation today? Talk to our weight-loss experts to start your life-changing journey today.
Not sure if you're eligible for an Allurion gastric balloon? It takes just moments to check using our BMI calculator.
References
 
Flood JE, Rolls BJ. Soup Preloads in a Variety of Forms Reduce Meal Energy Intake. Appetite 2007;49(3):626-34.
 
Himaya A, Louis-Sylvestre J. The effect of soup on satiation. Appetite. 1998;30(2):199-210.
 
Tasali E, Wroblewski K, Kahn E, Kilkus J, Schoeller DA. Effect of Sleep Extension on Objectively Assessed Energy Intake Among Adults With Overweight in Real-life Settings: A Randomized Clinical Trial. 

JAMA Intern Med.

 2022;182(4):365–374.