4 Reasons to Choose the Allurion Balloon Over Other Gastric Balloons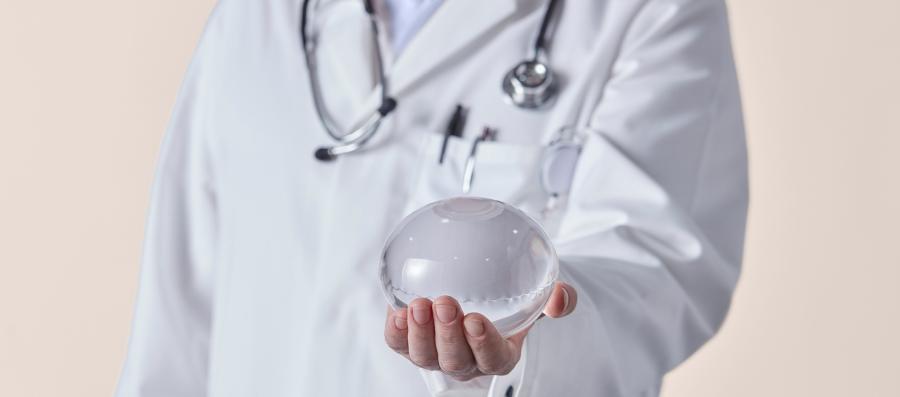 If you're reading this, chances are you're trying to decide between various weight loss solutions, and hoping to pick the right one to help you start losing weight and improve your health.
A temporary gastric balloon can be a highly effective way to lose weight – but with so many different options on the market, taking the plunge and deciding which one to go with can be confusing.
We may be biased, but we truly believe the Allurion Programme offers the best gastric balloon to support long-term weight loss, alongside our clinic team support and nutrition coaching. You don't have to take our word for it, though; a growing body of scientific evidence and testimonials from Allurion Balloon users back us up.
Let's dive deeper into what makes the Allurion Programme so unique and effective.
The Allurion Programme delivers fast, healthy and greater weight loss
At Allurion, we understand the desire to lose weight in a healthy way and yet be able to see results as soon as possible. We've talked about why the Allurion Programme is much more effective than dieting on its own, and if you compare the Allurion Balloon to other gastric balloons in the market, clinical evidence shows that our programme delivers fast and greater weight loss results.

Lose 7 kg on average in the first 30 days – results in the first month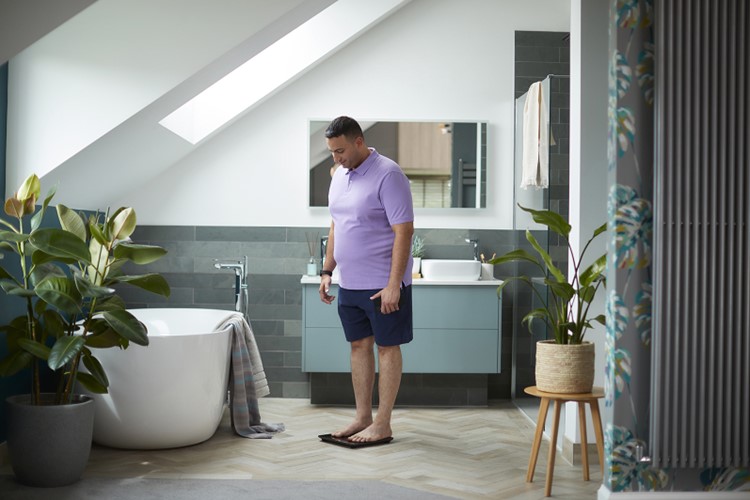 Did you know that on average, results can be seen just one month after placement of the Allurion Balloon? In fact, you can lose 7.5% of your body weight on average in the first 30 days alone.1,3,4



Quick weight loss can be a more effective and healthier approach to managing your weight than gradual weight loss. It boosts motivation and supports your behaviour change, helping you stay on track. Studies show that rapid initial weight loss results in better long-term outcomes. The earlier you lose weight in a weight loss programme, the greater your chances of long-term success.

Results with the 6-month Allurion Programme
In Nov 2022, we presented the biggest, most diverse, peer-reviewed gastric balloon clinical study to date, with over 3,700 consecutive patients across 9 countries and 3 continents. The study showed that our programme delivers on average 14.1% total body weight loss in 4 months, and over 10% of these patients lost more than 20% of their body weight!1 In comparison, the Orbera gastric balloon delivered just 13.2% total body weight loss, according to another study.7
These results do not come as a surprise as the Allurion Programme is the only holistic gastric balloon programme in the market. The 6-month programme combines cutting-edge technology, aftercare support and 6 months of nutrition coaching to help our patients achieve not just rapid but sustainable long-term weight loss.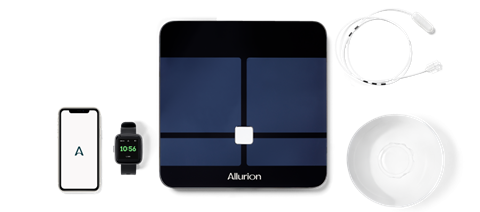 The Allurion App, the Health Tracker, and the Connected Scale are all integral parts of the Allurion Programme.
If you're looking to lose more weight and considering perhaps a longer 12-month gastric balloon, you'd be glad to know that we have a better solution.

Results with two 6-month Allurion Programmes vs 12-month endoscopic balloons
If you were considering a 12-month balloon, clinical evidence shows that a longer balloon placement doesn't necessarily mean you'll shed more weight. This is because most of the weight lost with a gastric balloon is lost in the first few months after a placement, before it starts to plateau.
As much as 80% of weight lost with a 6-month endoscopic balloon occurs in the first 3 months3 – and many people achieve around half of their target weight loss after just 30 days!4
This might shift your perspective on whether you really need or want to keep a gastric balloon inside you for a year.
In fact, our evidence shows that two 6-month Allurion Programmes (so having the balloon inside you for just 16 weeks each time) over a period of 12 to 18 months can be more effective than a single 12-month gastric balloon. With Allurion, you can expect to lose almost 23% of your total body weight after 12 months compared to just 16% with a 12-month endoscopic balloon.5
The stomach requires 'a rest period' to recalibrate and begin responding again to the effects of the balloon.6
Our fully supported behaviour change programme also contributes to these superior weight loss results. Your Allurion Programme nutritionist works with you to help you identify hunger triggers, how to manage them, and adopt better eating habits so that you can maintain your weight loss over the long term.
In addition to nutrition coaching, the use of your Allurion Health Tracker watch, the Connected Scale and the Allurion App helps you and your clinic team monitor your weight loss and facilitates regular check-ins with each other.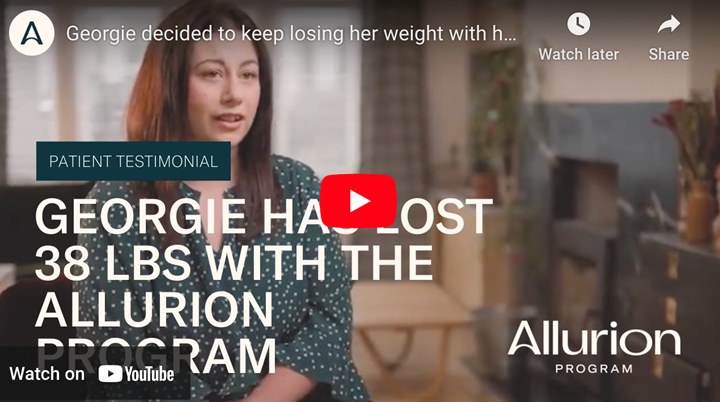 The Allurion Balloon is safer
When you commit to trying any type of medical device, safety should always be your No.1 priority – and it's ours too. Patient safety is at the heart of everything we do.
So, is the Allurion Gastric Balloon safe?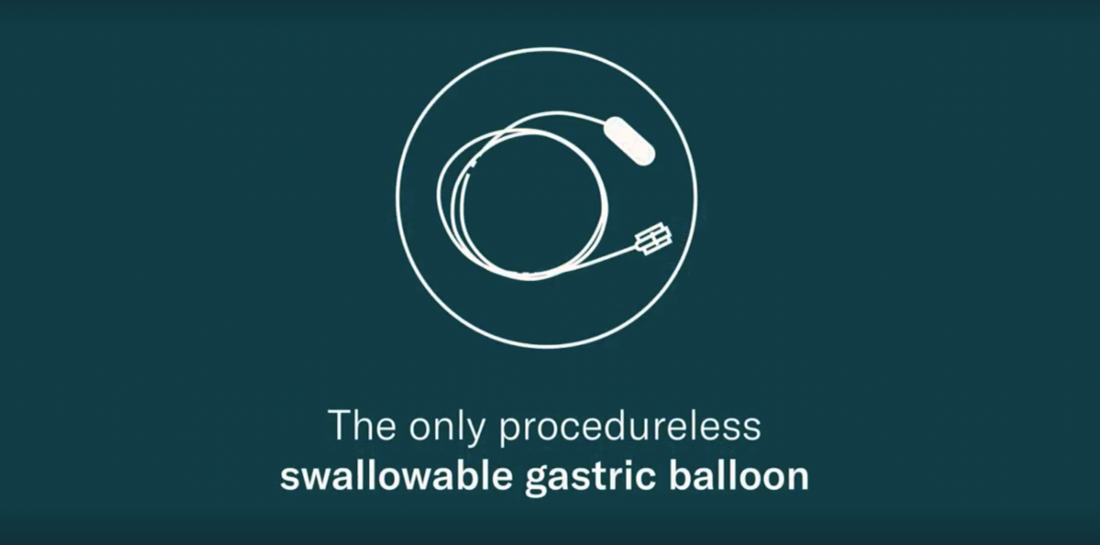 The Allurion Balloon is the first – and only – gastric balloon in the world that is placed and removed without surgery, endoscopy or anaesthesia. As soon as you remove those procedures from the equation, you also remove the risk of the complications that come with them.
The placement of the Allurion Balloon doesn't require surgery, endoscopy or anaesthesia like other balloons because it's a swallowable gastric balloon. It comes tucked inside a capsule with a thin tube that you swallow during a short placement visit with your doctor. An X-ray is taken to ensure that the capsule is in the right position once it reaches your stomach.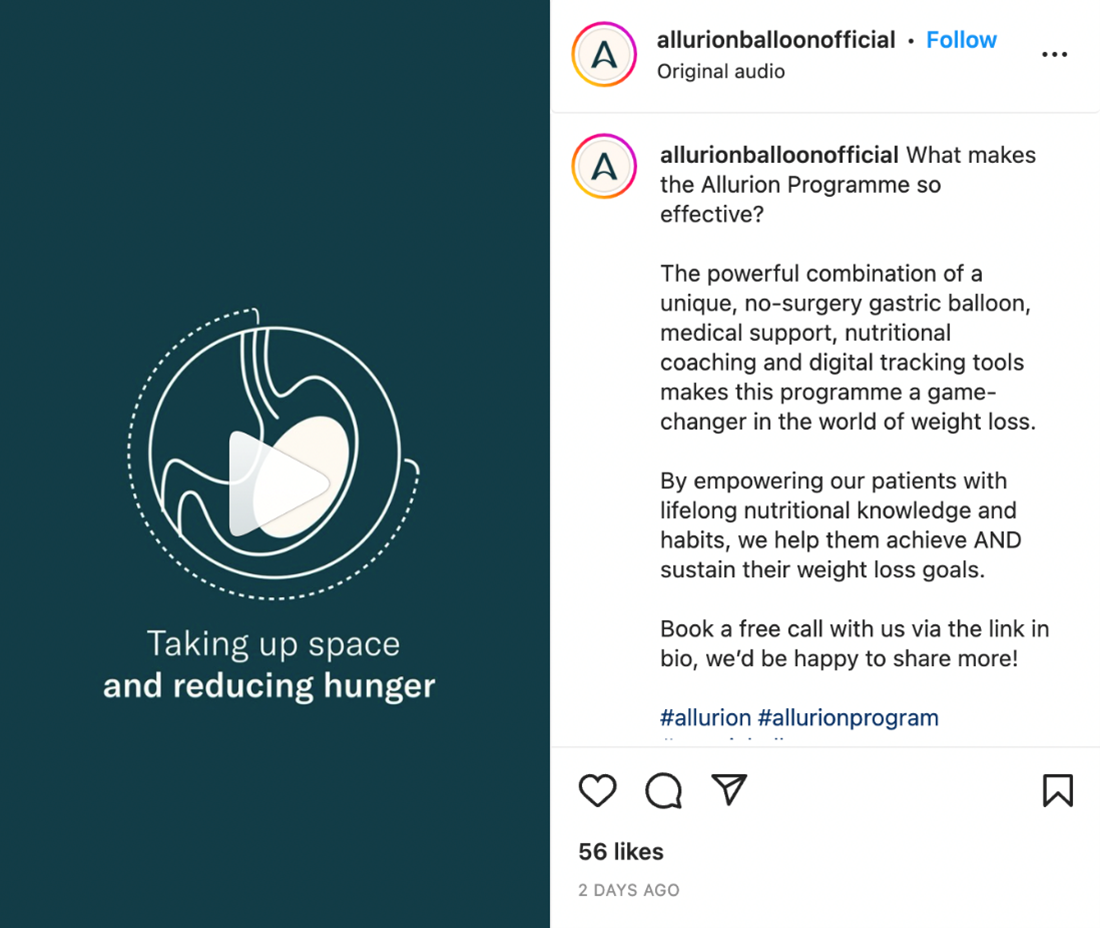 Your doctor then uses the tube to fill the balloon with liquid. A second X-ray is done to confirm the balloon is filled, after which the doctor gently removes the tube and that's it, you'll be on your way!
After around 16 weeks, a patented valve in the balloon automatically activates and deflates the balloon, which then passes naturally out of the body when you use the toilet.
It's less hassle and carries fewer risks than endoscopic balloons, but thanks to its unique design and material, the Allurion Balloon is also more pleasant to live with.
Once placed, the Allurion Balloon adjusts to your body better than other balloons. In fact, the rate of balloon removal due to intolerance for a 12-month endoscopic balloon is 14.4%1,2, more than 10 times higher than Allurion's reported intolerance of 1-3%1.
In particular, 12-month endoscopic balloons have a higher rate of intolerance when it comes to symptoms such as nausea, vomiting and pain. This can often lead to early removal of these balloons – again by endoscopy.
Convenient and cost-effective 15-minute placement
Other weight-loss gastric balloons require surgery, general anaesthesia or endoscopy for placement or removal. And that can make things much more complicated.
For starters, an average endoscopic session can last around 2 hours, incurring extra costs, like time off work and hospital bills.
By comparison, getting an Allurion Balloon can save you time, effort and money. Allurion's gastric balloon can be swallowed as a capsule, making it possible to have it placed during a 15-minute consultation with your doctor or healthcare professional. That means no extended downtime or even time off work. You could have it placed on a Friday and be back at work on Monday.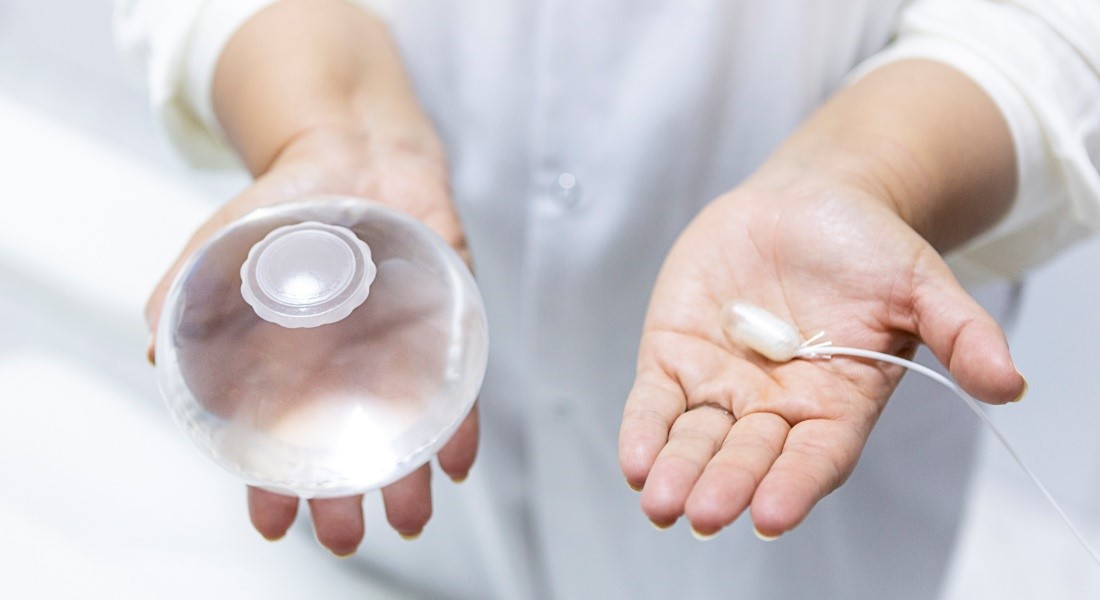 The same goes for balloon removal – there's no need to book an endoscopy appointment. The Allurion Balloon automatically deflates after about 16 weeks and passes out of the body naturally. Many people don't even realise it's gone.
Compared to other gastric balloons in the market, this makes it a convenient and cost-effective option for individuals with busy lifestyles.
Designed for comfort and discretion
Crafted to the shape of your stomach – similar to the shape of a grapefruit – the Allurion Balloon is made from polyurethane, which is thinner and more flexible than the silicone used in 12-month endoscopic balloons. The polyurethane ensures a snug fit and remains comfortable as your stomach moves.
The stomach naturally expands and contracts as you eat – and the Allurion Balloon is designed to adapt to the shape of your stomach. It adapts to you – not the other way round.
It takes up space, reducing your portion sizes and resulting in food taking longer to digest. That results in you feeling fuller for longer, which in turn reduces your appetite – and your weight.
Not only is it designed for comfort, it's also completely discreet. No one will know you have an Allurion Gastric Balloon unless you decide to tell them.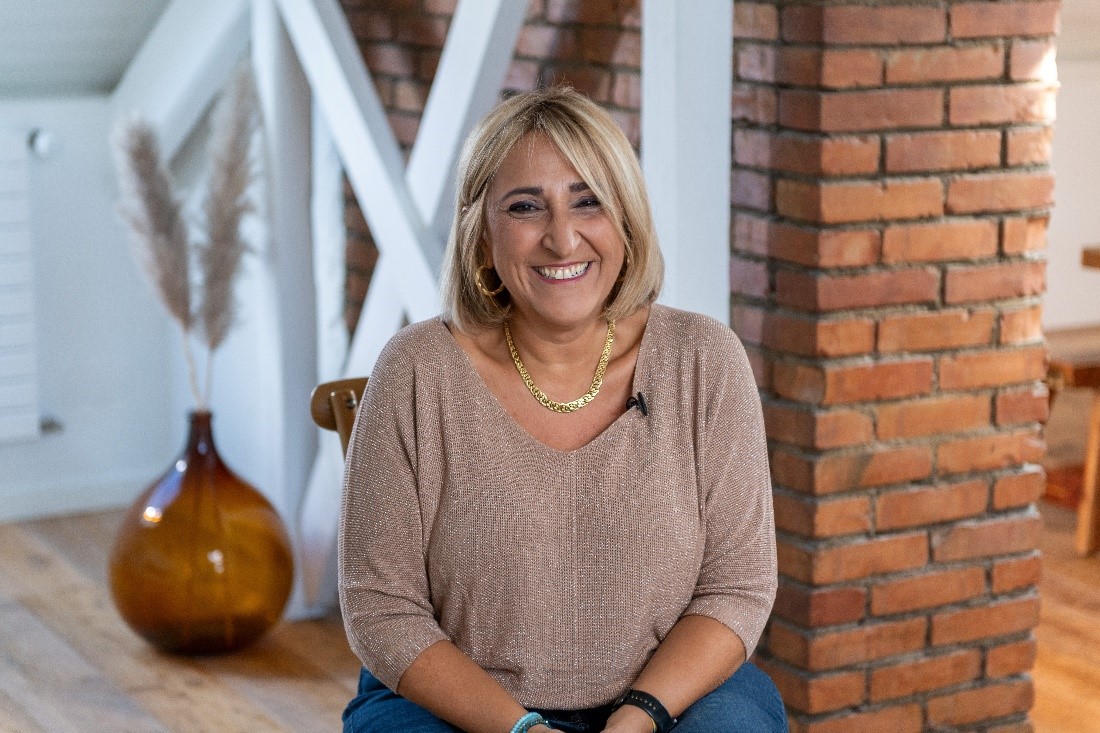 As you can see, the Allurion Gastric Balloon offers numerous advantages over other gastric balloons. Besides delivering superior weight loss results over the course of one or two Allurion Programmes, its ability to be placed and removed without surgery or anaesthesia make it a safe and convenient choice.
Book your free gastric balloon consultation today


 
To find out how the Allurion Balloon can work for you, to book a free consultation. You can also use our BMI calculator to see if you're eligible.
If you have any questions, or if you'd like to speak with an Allurion adviser, you can find your nearest clinic here.  
There's also lots more information and advice here on our website. Why not start by busting these gastric balloon myths??
 
References


 
Ienca et al., The Swallowable Gastric Balloon Program: Global experience in 3,716 patients. Oral presentation at Obesity Week, 2022.

Vargas EJ, Pesta CM, Bali A, et al. Single Fluid-Filled Intragastric Balloon Safe and Effective for Inducing Weight Loss in a Real-World Population. Clin Gastroenterol Hepatol. 2018;16(7):1073-1080.e1. doi:10.1016/j.cgh.2018.01.046

Gaur et al. 2015, GI Endoscopy

Armijo PR, Patients undergoing intragastric balloon achieve approximately 50% of their target weight loss in the first month postoperatively: an MBSAQIP analysis.

Surg Obes Relat Dis. 2019 Dec;15(12):2060-2065. 

Ienca et al. Sequential Allurion Balloon Treatment 1- Year Weight Loss Results Approximate Bariatric Surgery Results, TOS Obesity Week, 2020

Genco, A

., Effect of consecutive intragastric balloon (BIB®) plus diet versus single BIB® plus diet on eating disorders not otherwise specified (EDNOS) in obese patients. Obesity surgery, 23(12), 2075–2079.

Kumar N, Bazerbachi F, Rustagi T, et al.

The Influence of the Orbera Intragastric Balloon Filling Volumes on Weight Loss, Tolerability, and Adverse Events: a Systematic Review and Meta-Analysis. Obes Surg. 2017;27(9):2272-2278. doi:10.1007/s11695-017-2636-3