Putting Care First: The Allurion Programme's Holistic Approach to Weight Loss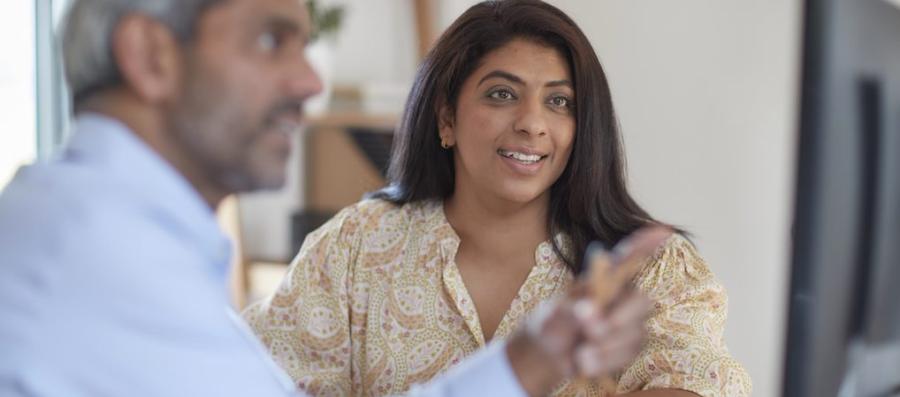 Losing weight is a transformative journey that can have a positive impact on your health, your wellbeing and even those around you. But it's important to remember that everyone's experience will be unique and personal. Factors like your health history, lifestyle and biology all play a role in determining what weight loss strategies will work best for you.
Why personalised care and support is important for successful weight loss
Personalised weight loss programmes can be a game-changer for people who want to lose weight. Unlike cookie-cutter approaches, they provide individualised support and strategies that account for the unique needs and challenges of each person. When you feel heard and understood and are properly guided, chances are you'll be better able to achieve your goals.
For instance, personalised nutrition advice can be crafted to suit your dietary requirements, food preferences, and calorie needs. Similarly, physical activity guidance can be designed to cater to your fitness level and any physical limitations or injuries you may have. Depending on your barriers to long term weight loss, like stress, unhelpful thinking or emotional eating, you might find certain behaviour change techniques or psychological support beneficial.
When you are able to get personalised support, it can increase your motivation, help you shift towards healthier habits that work for you, and ultimately increase your chances of weight loss success.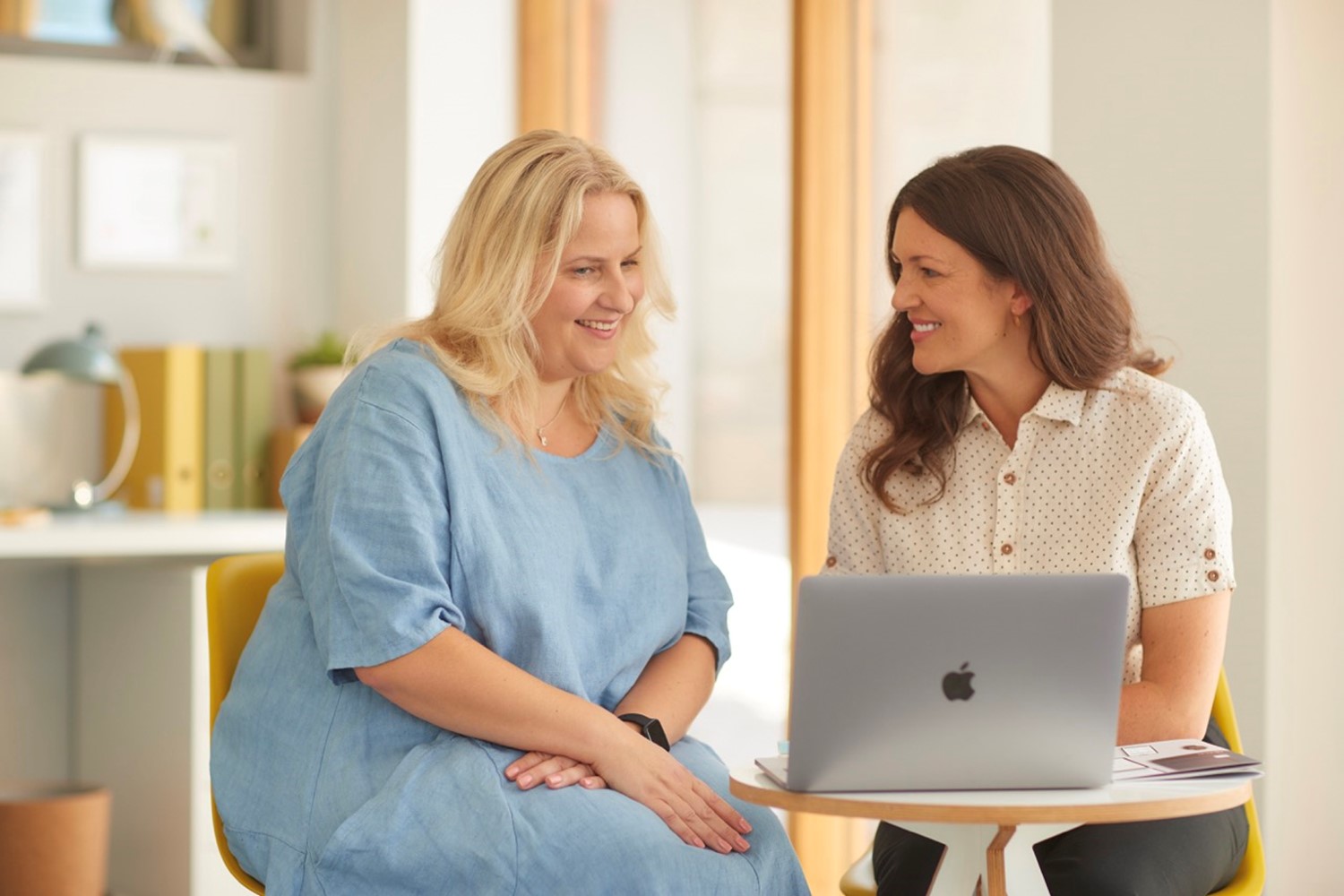 Allurion cares: The unique holistic approach of the Allurion Programme 
The innovative Allurion Balloon is revolutionary in the world of gastric balloons, requiring no surgery, no anaesthesia and no endoscopy*. As the balloon works to kickstart your weight loss, the holistic approach of the entire Allurion Programme ensures that you are constantly supported by our multidisciplinary team while you readjust your mindset towards food and daily habits. Making lasting lifestyle changes is the key to long-term weight loss and our patients' success. In fact, 96% of weight loss, on average, can be sustained one year after the balloon exits the body.1

Alongside the Allurion Balloon, our programme's comprehensive approach includes:
Medical expertise and support

from your clinic team, from your first consultation to balloon placement and all throughout the entire programme

Personalised guidance from your nutritionist,

including nutrition, activity and behaviour change guidance and strategies that work for your lifestyle, ongoing tracking and support

A suite of digital tracking tools such as the

Allurion Connected Scale, the Health Tracker and the Allurion App,

allowing your care team and you to share the same information, track your progress together and make adjustments when needed.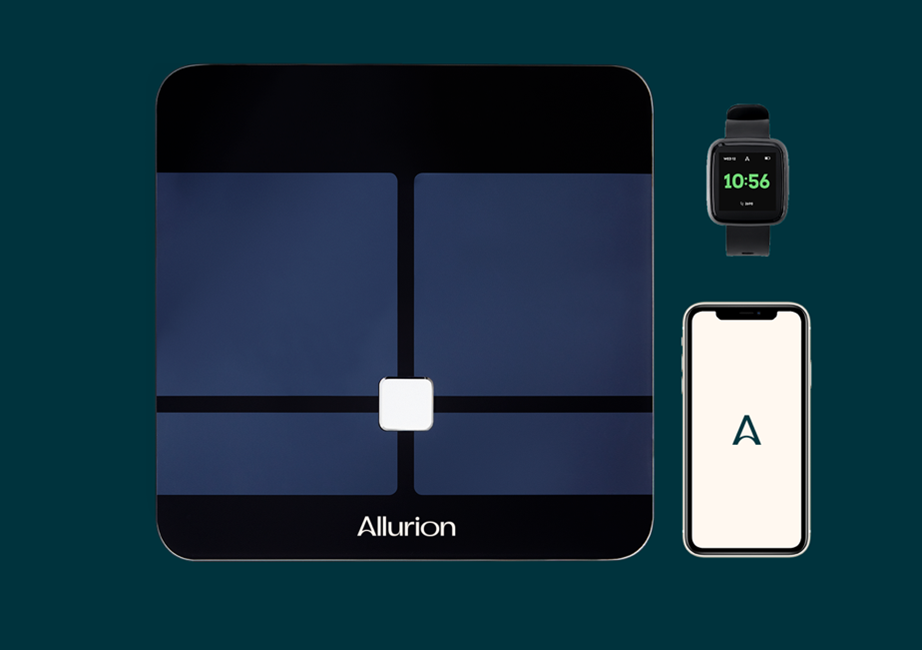 This unique and multi-layered approach is the key to our patients' weight loss success. In fact, multiple clinical studies have shown that patients on the Allurion Programme lose on average 10–15% of their total body weight in just 16 weeks.1,2
And that's just an average – some people lose more. Between 14 and 18% of people who combine a gastric balloon with an intensive multicomponent lifestyle change plan like the Allurion Programme, lose 20% or more of their total body weight after 4 months.3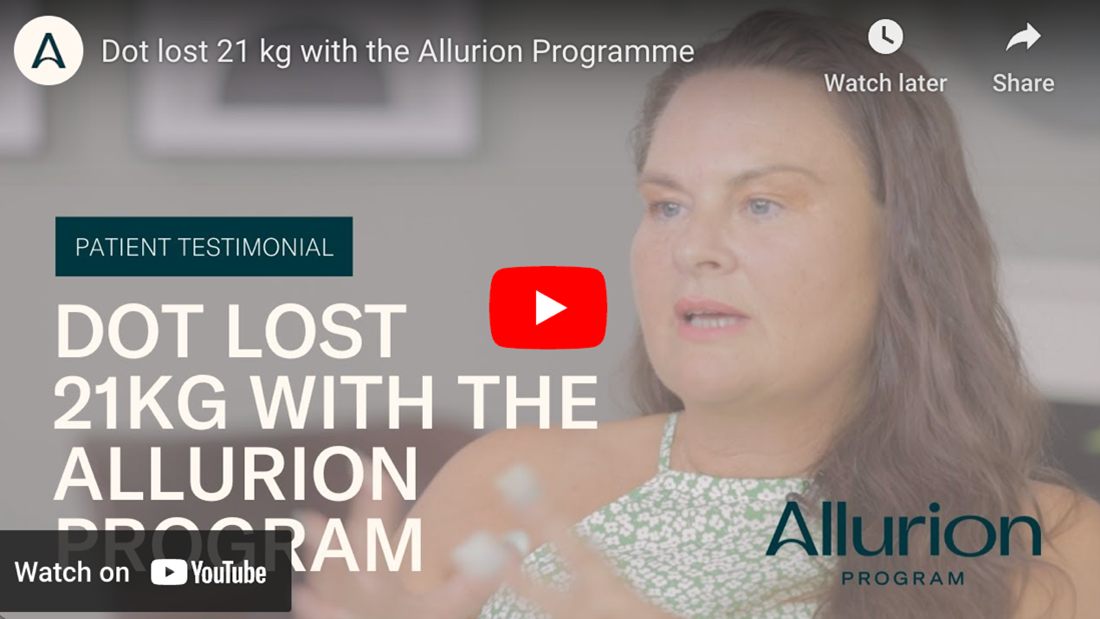 Medical support and AI-powered patient monitoring
Your doctor will be with you from the first step of your Allurion weight loss journey – from the first clinic consultation, to preparing you for the balloon placement, to ensuring you are receiving the aftercare that will make the Allurion journey as comfortable and effective smooth as possible.
This includes regular check-ins in the clinic and via the Allurion App to monitor progress and ensure that any medical issues are addressed promptly. This personalised approach ensures that you receive the right care at the right time, which is critical to the success of your weight loss journey.
Allurions' weight loss platform, the Allurion Virtual Care Suite, has also been augmented with Artificial Intelligence (AI) to help guide your doctor and care teams insights on your progress.



Having real time data on your progress allows your doctor and care team to support you at the right time if you are facing challenges and help you to achieve your goals.
With Allurion, you're given the highest chance of weight loss success, right from the beginning.
Personalised nutrition coaching
As we discussed earlier, personalising your nutrition to your unique needs and goals can make all the difference in a weight loss journey.
Nutritional coaching is an integral part of the Allurion Programme and necessary to ignite the behavioural change that will help you manage your hunger triggers, make informed healthier food choices and start building sustainable habits that support long term weight loss.
During the 6-month programme, your nutritionist will help you re-evaluate your relationship with food and work with you to build an approach to eating that fits your lifestyle, tastes and preferences. We want you to nourish your body with all the nutrients it needs, with meals that bring you joy as you build a healthier relationship to food with our support and coaching.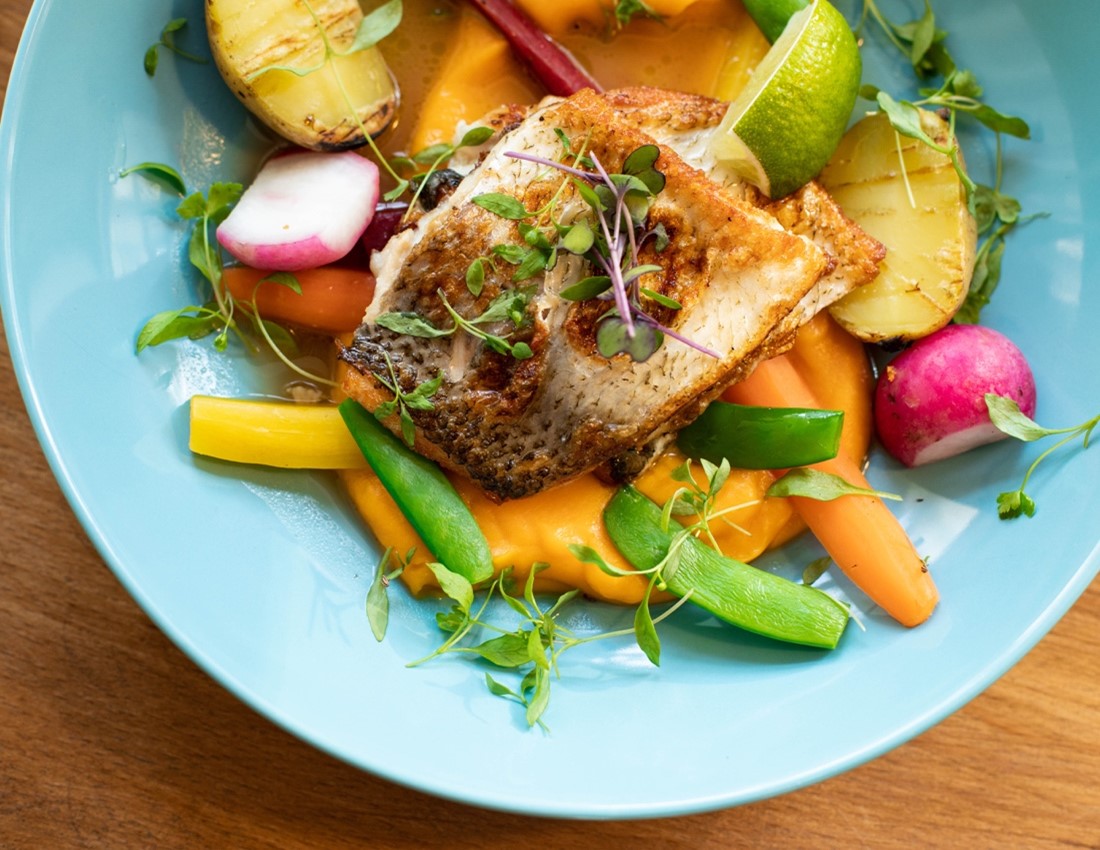 Curious what our patients around the world eat in a day? Check out these examples from Caroline in the UK and Selçuk from Turkey!
https://www.allurion.com/en/blog/what-do-you-love-eat-allurion-programme
https://www.allurion.com/en/blog/what-do-you-love-eat-allurion-programme-part-2
Digital tracking tools for timely proactive support and motivation
The use of digital tracking tools such as mobile apps and wearable devices like smart watches, can be very useful when you're losing weight. This is particularly true for the Allurion Programme, as our devices are designed to work together seamlessly, creating a supportive and positive environment for you.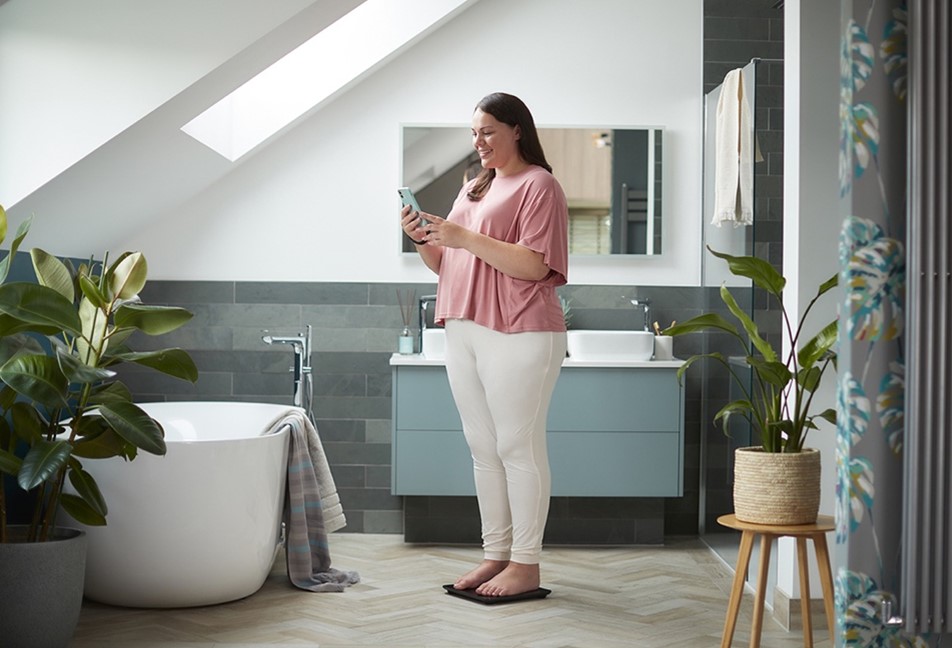 By using our Allurion Connected Scale, Health Tracker, and mobile app, you can monitor your weight and body composition, as well as your activity and sleep levels. Additionally, these tools allow you to share this information with your clinic care team, enabling them to better support you throughout your weight loss journey.
Other benefits include:
Increased accountability

: When you keep a record of your progress, you'll increase your sense of accountability, and this will motivate you to stick to your goals.

Awareness of your habits

: By self-monitoring your weight and physical activity, it helps you become aware of patterns and behaviours that may be helping or hindering your weight loss progress.

Data analysis

: With shared data and insights, like your weight loss progress or the number of steps you take each day, your clinic care team can help you identify areas where you may need to make adjustments to reach your goals.

Support and motivation

: The Allurion app allows you to connect with your doctor and nutritionist via video call or chat, so that you'll always have help on hand.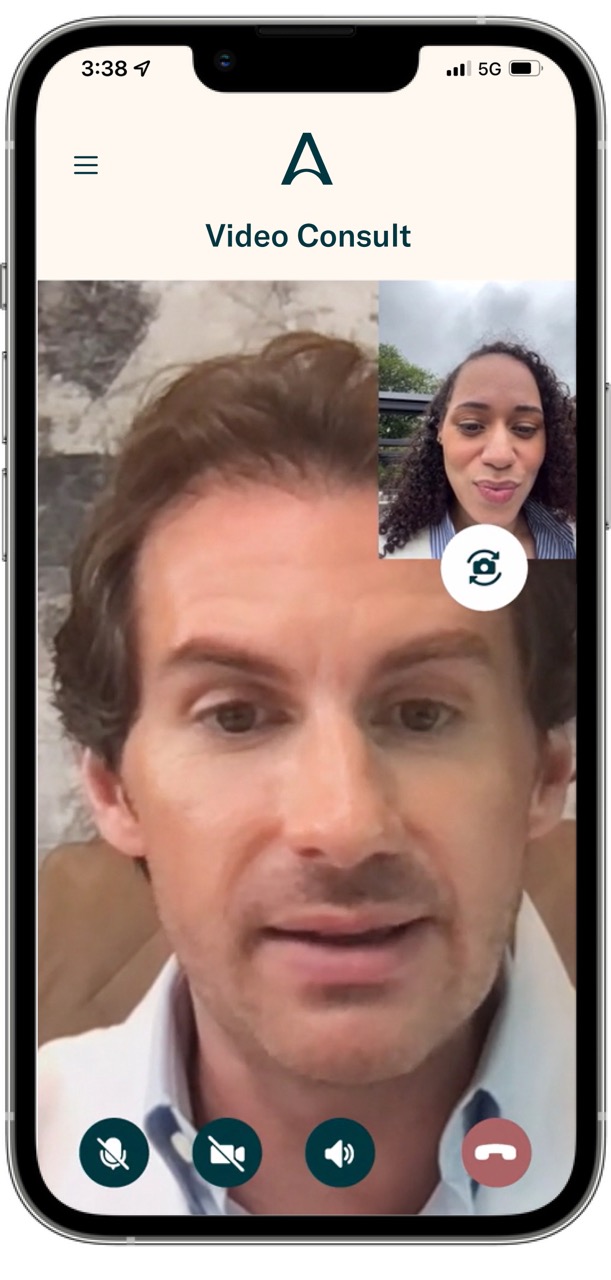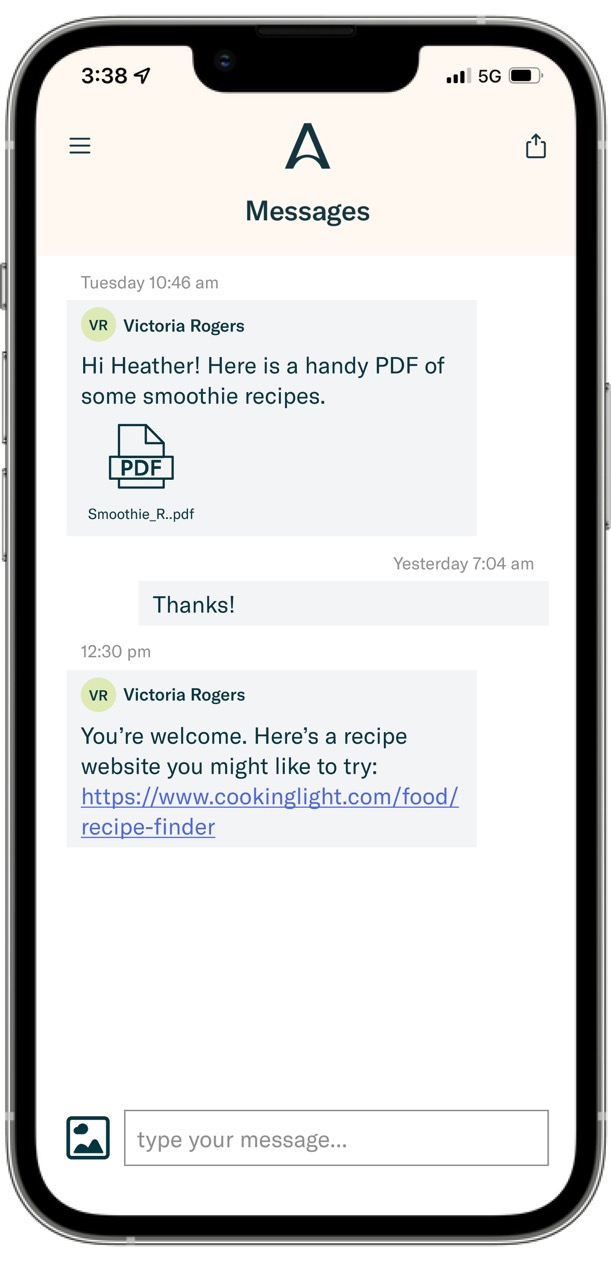 Customised options for the Allurion Programme
Besides the components of the programme, Allurion recognises that every individual's weight loss journey is unique and requires a customised approach in terms of the programme duration.
With this in mind, we offer three different programmes to cater to people with different goals and needs. These options include:
A single Allurion Balloon placement with a 6-month programme

A single Allurion Balloon placement with a 12-month programme

Placement of two consecutive Allurion Balloons with a 12- to 18-month programme
We believe that by combining a customised programme with tailored support, nutritional guidance and digital tracking tools, we can help our patients develop healthy habits and make lifestyle changes that will accelerate their weight loss and keep it off in the long-term.
Book your free gastric balloon consultation today
Why not book a consultation to find out how the Allurion Programme can help you lose weight? 
The first step is to use our BMI calculator to see if you're eligible for the Allurion Balloon. It then takes just a few minutes to book your free consultation . 
If you have any questions, or if you'd like to speak with an Allurion advisor, you can find a local clinic here. 
Get more information about the Allurion Programme at Allurion.com.
Related articles: 
https://www.allurion.com/en/blog/allurion-program-more-effective-dieting-alone 
https://www.allurion.com/en/blog/4-reasons-choose-allurion-balloon-over-other-gastric-balloons  
References:
 
Ienca R, Oyola C, Jarallah M, et al. The Swallowable Gastric Balloon Program: Global experience in 3,716 patients. (2022), Oral Abstracts. Obesity, 30: 54. https://doi.org/10.1002/oby.23625 
Ienca R, Al Jarallah M, Caballero A, et al. The Procedureless Elipse Gastric Balloon Program: Multicenter Experience in 1770 Consecutive Patients [published correction appears in Obes Surg. 2020 May 5;:] [published correction appears in Obes Surg. 2020 Nov;30(11):4691-4692]. Obes Surg. 2020;30(9):3354-3362. 
Ioannis Raftopoulos The Swallowable Gastric Balloon Significantly Enhances an Intensive Lifestyle Intervention Program for Weight Loss: Final Short and Long Term Results up to 1 Year after Balloon Placement. Presented at ASMBS 2021