The Allurion Balloon: Your Wedding Weight Loss Plan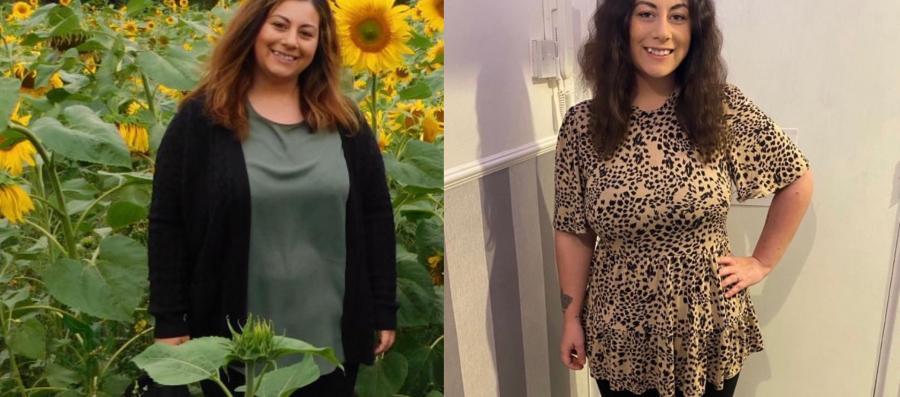 Congratulations on your upcoming nuptials! If you're reading this, chances are you're preparing to walk down the aisle and looking to shed those extra pounds before your big day. 
We understand that the months leading up to this magical moment can bring some stress, especially when it comes to feeling and looking your best for the celebrations and those cherished photographs. 
However, with a little planning and help, there are ways to manage the weeks and months before your wedding to ensure you not only look your best but that you feel your best for when your special day arrives.  
The Allurion Programme can be an ideal solution, if you're looking to lose weight before your wedding. The Allurion Programme combines the Allurion Gastric Balloon, medical expertise, personalised nutrition coaching and a powerful suite of digital tools to deliver fast, healthy and sustainable weight loss.  
Let's look at how you can kickstart your weight-loss journey to ensure you're looking and feeling your best by the time you say "I do". 
When should I start my wedding weight-loss plan?
Embarking on a healthier lifestyle is always a positive step in improving your health, but it's a good idea to leave yourself plenty of time to execute a wedding weight-loss plan.
Exactly how much time to leave can depend on a number of factors that are personal to you, including:
How much weight you want to lose
Your starting weight
Your day-to-day lifestyle – how active you are and whether you already eat a relatively healthy diet
Any other health conditions you may also be managing
That said, with the Allurion Programme, starting your weight-loss journey at least six months before your wedding helps ensure the best chances of success.
How can the Allurion Programme help?
The Allurion Programme combines the Allurion Gastric Balloon, medical expertise, personalized nutrition coaching and a powerful suite of digital tools to deliver fast, healthy and sustainable weight loss.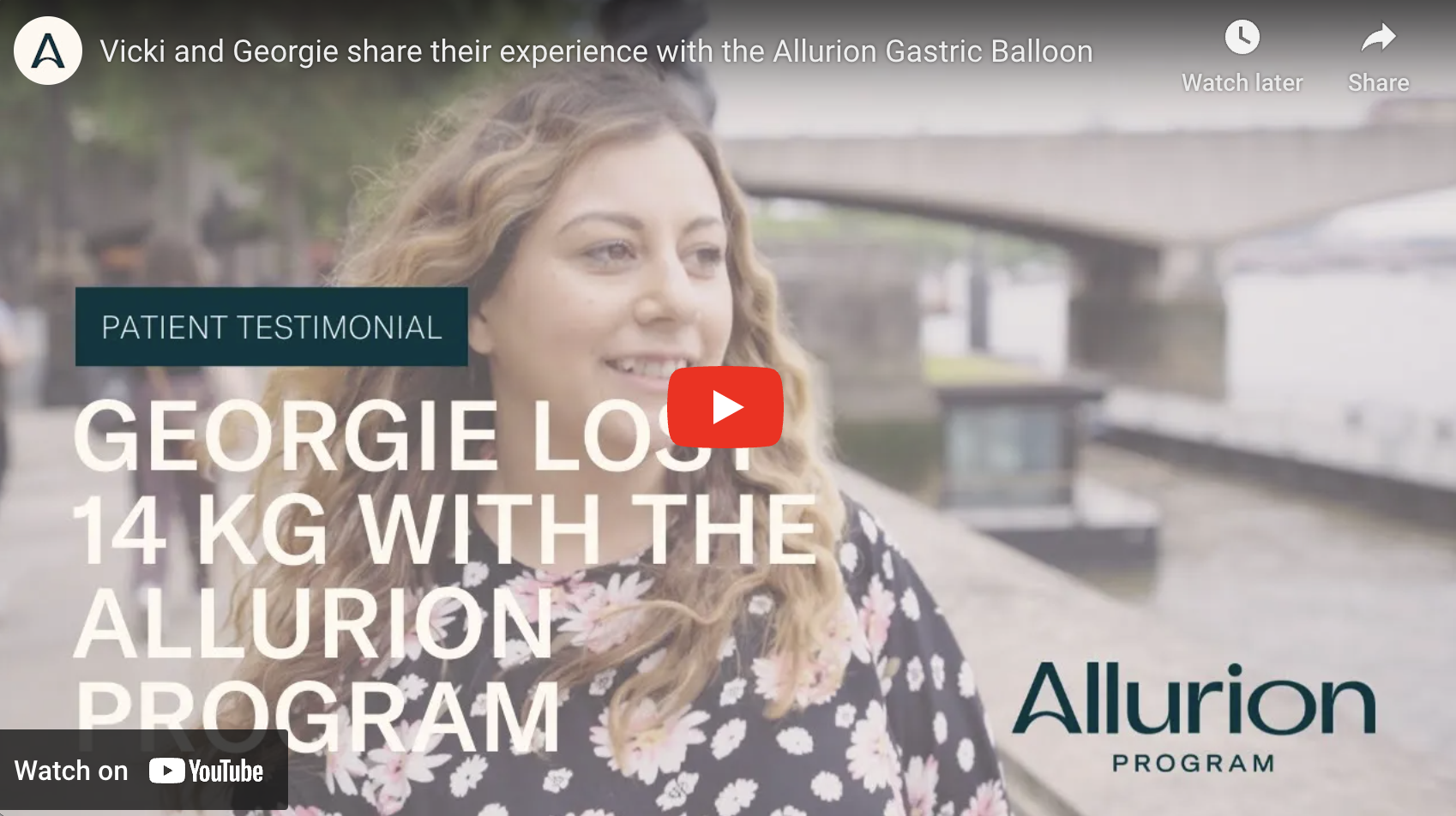 "My wedding was a focus point... I think mainly for me to feel more confident in my dress. And just to be more me and enjoy the day more. I would 100 percent recommend the Allurion Programme to anyone, because it's a great way to lose weight."
As the balloon works to kickstart your weight loss, the holistic approach of the entire Allurion Programme ensures that you are constantly supported by our multidisciplinary team while you readjust your mindset towards food and daily habits. Making lasting lifestyle changes is the key to long-term weight loss and success.
When you develop a long-term, sustainable plan, your pre-wedding weight loss is not only lost for your big day but you are well-equipped to maintain that success in the months and years ahead.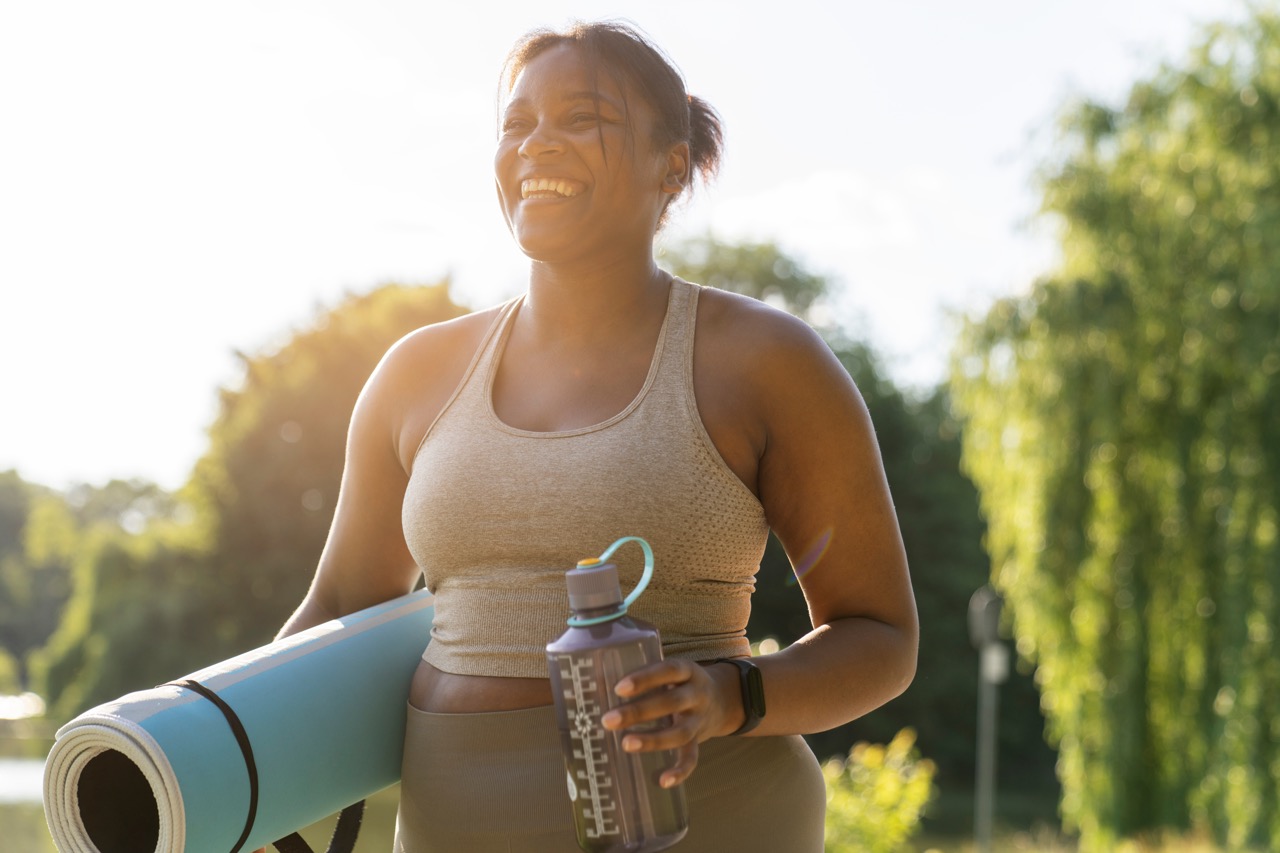 How do gastric balloons work?
Gastric balloons like the Allurion Balloon are designed to take up space in your stomach, creating a feeling of fullness that helps to reduce your food intake and slows the passage of food through your body.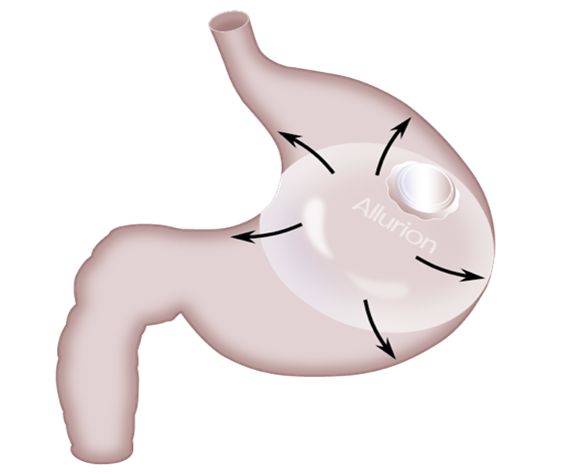 The Allurion Balloon is the world's first – and currently the only – swallowable gastric balloon that does not require surgery, endoscopy or anesthesia for routine placement or removal.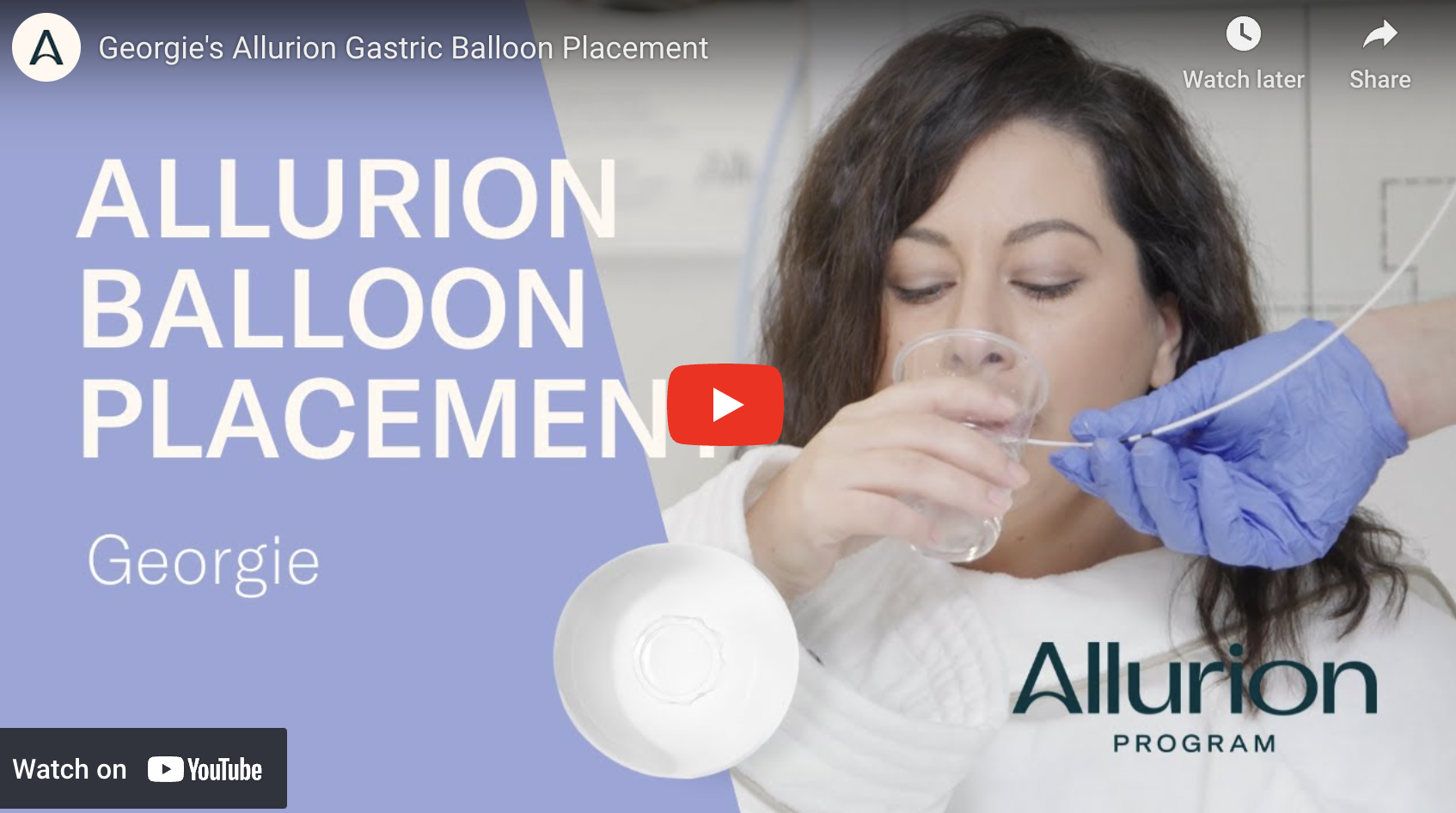 Instead, it comes in the form of a small, vegan capsule 15-minute consultation with your doctor. Once in the stomach, your doctor uses a catheter (or tube) to inflate the balloon with 550ml of water. An X-ray is used to ensure the balloon is in the right position. After approximately 16 weeks, the balloon automatically deflates and passes out of the body naturally.
The Allurion Balloon is a safe and temporary solution. Unlike gastric surgery or weight-loss drugs, the balloon does not alter your stomach or your hormones. It is a medical and holistic approach to weight loss, giving you the support and motivation to lose weight while at the same time adopting healthier food and lifestyle choices that can last a lifetime.
What is the average gastric balloon weight loss?
Gastric balloons are scientifically proven to deliver more weight loss than diet or exercise alone, and the Allurion Balloon offers significant benefits over other gastric balloons.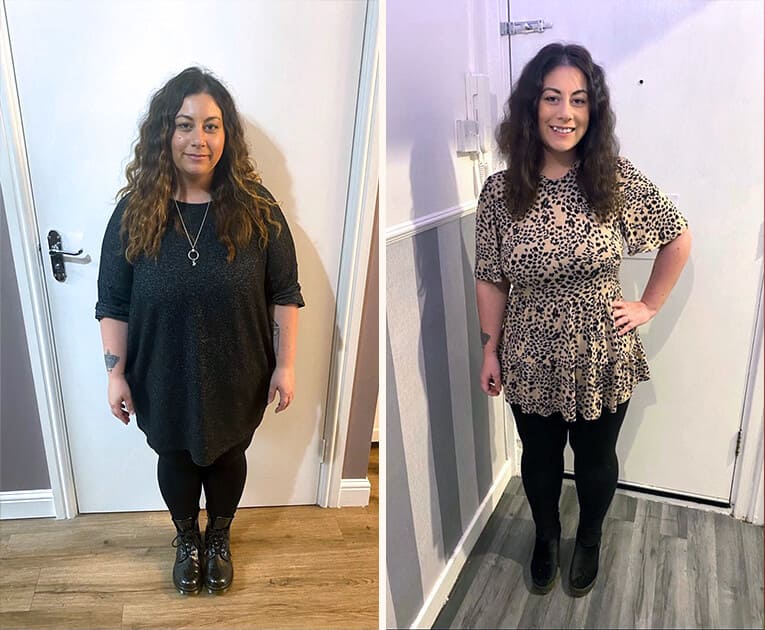 Allurion patient Georgie, lost 17kg before her wedding with the Allurion Programme
The average Allurion patient loses between 10 and 15kg over a 16-week balloon placement.1 If you plan a little further ahead before your wedding day, a second balloon placement in a 12-month period can deliver an average total body weight loss of 23%.2
But the important thing is that you'll never be alone as the clock ticks down to your wedding day.
The Allurion Programme is a fully supported package that comes with guidance from a team of medical experts, including a nutritionist. With their coaching, you'll learn how to reengineer your eating habits but also learn to recognize your triggers and develop strategies together to deal with them, while juggling the demands of day-to-day life – and wedding planning.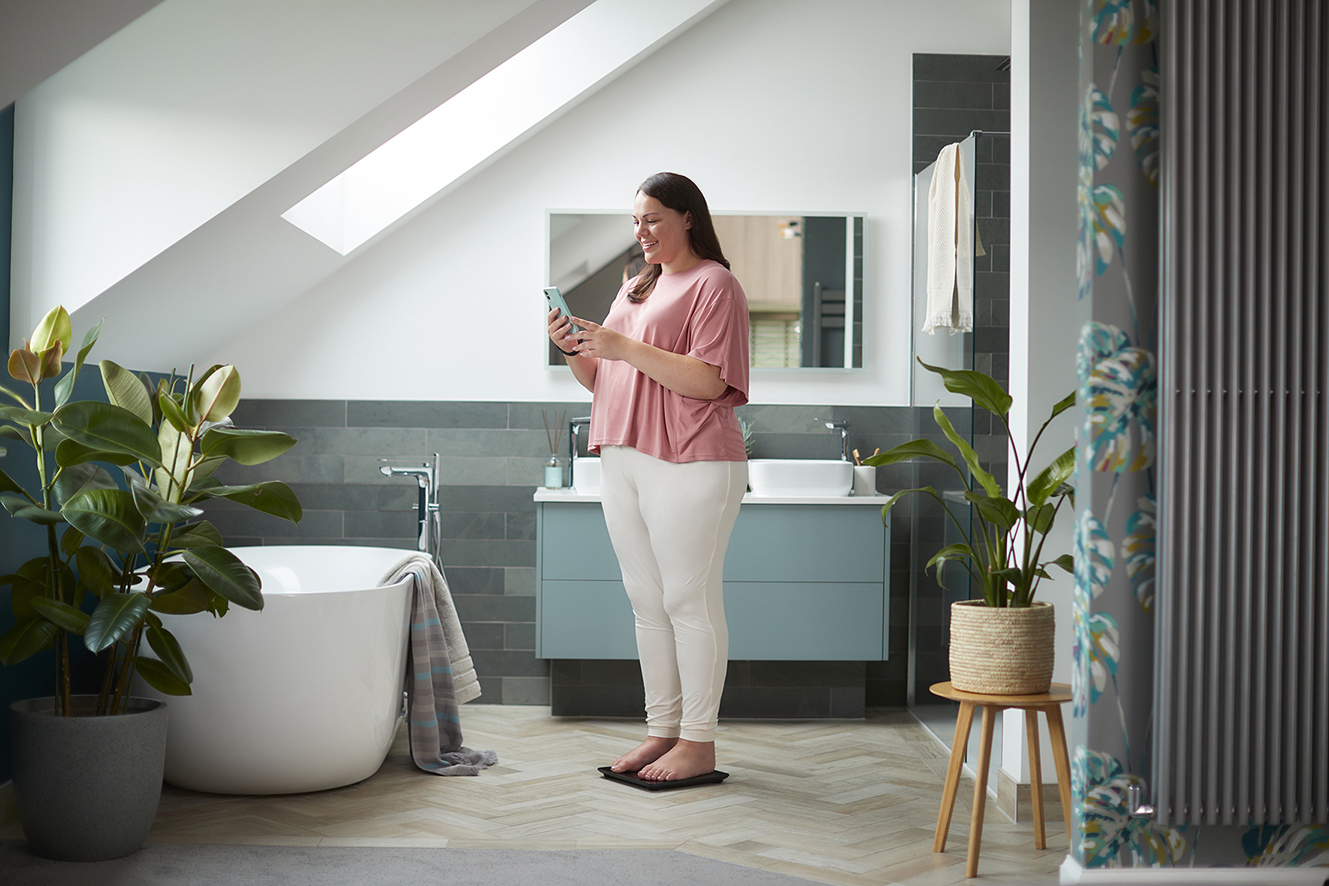 You can monitor your progress and ensure you stay on track using a full suite of digital tools, such as our specially designed app, the Allurion Tracker and your own Allurion Connected Scale.
Through these digital tools, our care team has real-time access to your health data which empowers them to adapt the programme to your individual progress.
This means more tailored support and a greater chance of success for you, as you count down the weeks and months to your big day.

How long will it take to reach my wedding weight loss goal?
Start your wedding weight loss plan early if you can.
Everyone is different – what works for one person doesn't always work for other people just because we are all different and have different biology and lifestyle habits.
Watching the scales for weight to come off can be an anxious time, but it's important to track your wedding weight loss over the course of your entire placement. Your weight may change day to day, but it's the long-term success that's important.
The Allurion Programme can be tailored for you depending on how much time you have before your wedding – or before those dress or suit fittings!
For example, with a 6-month programme that includes a balloon placement and in-clinic support, people lose on average 10-15% of their total body weight with 73% of that weight sustained after 1 year. Extend that dedicated support to 12 months and it's possible to sustain as much as 96% of the weight loss after a year.
There is also an option for a 12 to 18-month programme that includes 2 balloon placements. That can help you to lose, on average, 23% of total body weight.
We have more information on each option here.
Tips and tricks to support your wedding weight loss 
No weight-loss treatment – be it a balloon, weight-loss drugs or surgery – can work on its own. You can give yourself the best chances of successful pre-wedding weight loss if you have a plan in place that looks at the bigger picture.
These tips and tricks can be used alongside the Allurion Balloon to help you achieve your wedding weight-loss goals. They'll also help you to sustain that weight loss after the balloon has gone and so that you can continue to enjoy life at a healthier weight for other special days to come.

Set realistic goals
Goals are easier to achieve if they are obtainable. Make your wedding weight-loss goals realistic to give yourself the best possible chance of achieving them.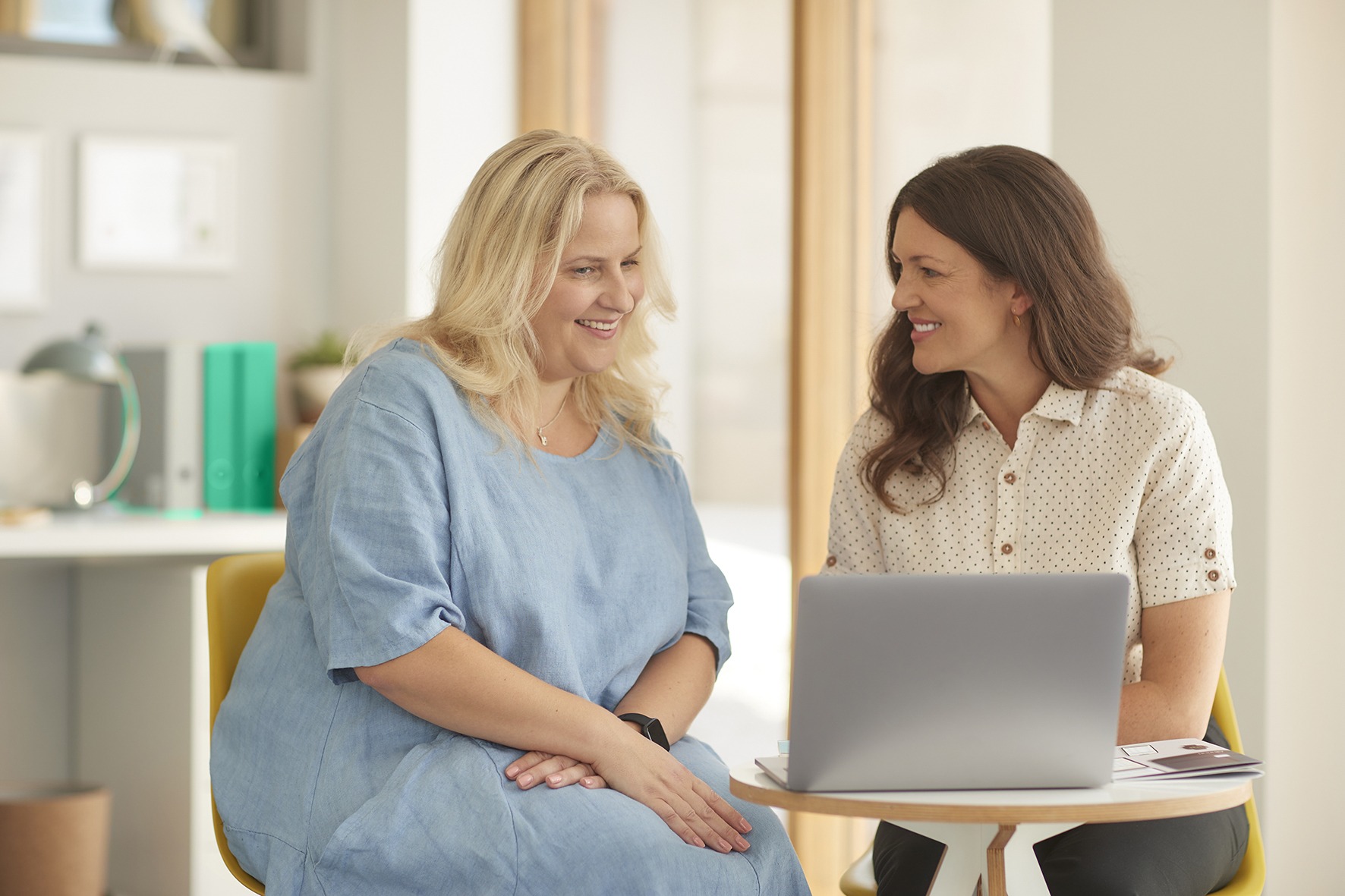 Aim for a healthy and attainable weight loss. When you join the Allurion Programme, your clinic team will be able to work with you to help you set realistic goals that have the best chances of working for you. The time you have before your wedding, your lifestyle and your existing daily habits will all be factors in helping you to set – and achieve – your weight loss goals for your wedding.

Create a balanced wedding diet plan
Strict diets are hard to follow – and fad diets, in particular, never work in the long term.
When you have an Allurion Balloon placement, there is no such thing as an "Allurion diet"; there is no strict diet you need to follow.
Instead, your nutritionist will work with you to build a well-balanced nutrition plan that fits in with your lifestyle and goals and sets you to build long-term healthier eating habits.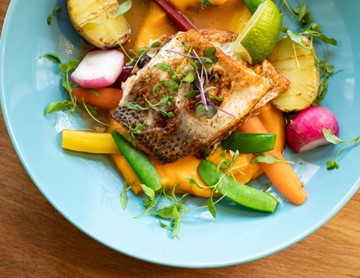 It's possible to do this by eating delicious, nutrient-dense foods like fruits, vegetables, lean protein and whole grains. There are also smart ways to minimise processed and sugary foods without having to cut them out altogether. Food should be fun – so much of life revolves around eating with friends and family or enjoying nights out – the key to a successful wedding weight loss plan is finding the balance.

Stay hydrated with water
Water is essential for life and health. Our bodies are made up of around 55-75% of water depending on our age, and its needed to maintain all organs and tissues in the body.
Dehydration can lead to headaches, irratibilty, lack of concentration, tiredness and so much more. And, while there is no evidence that drinking water is a weight loss strategy per se (it won't make you magically lose weight, fill you up or rev your metablism; contrary to popular conversations), choosing water over other carloie containing beverages can help you to stick to your weight loss goals.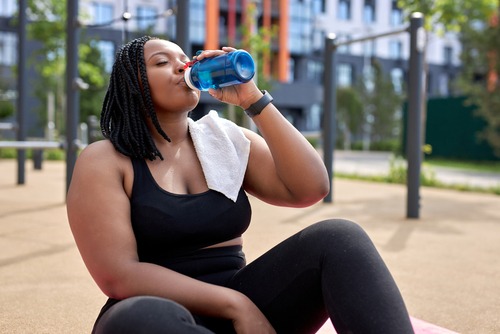 Sip water at regular intervals to stay hydrated throughout the day and if you have the Allurion balloon you'll need to separate eating and drinking to ensure you make room for nutrient dense meals and snacks, reduce the risk of reflux and optimize fullness.

Portion control
Paying attention to what you eat, how much you eat and when you eat can play a big role in helping you to achieve your wedding weight loss goals.
Simple tricks like using smaller plates and bowls can help you to focus on eating what your body needs, rather than what your cravings or habits might usually encourage you to eat. In this way, being mindful about what you eat can not only prevent overeating, but it can also help you to enjoy what you eat without feeling guilty.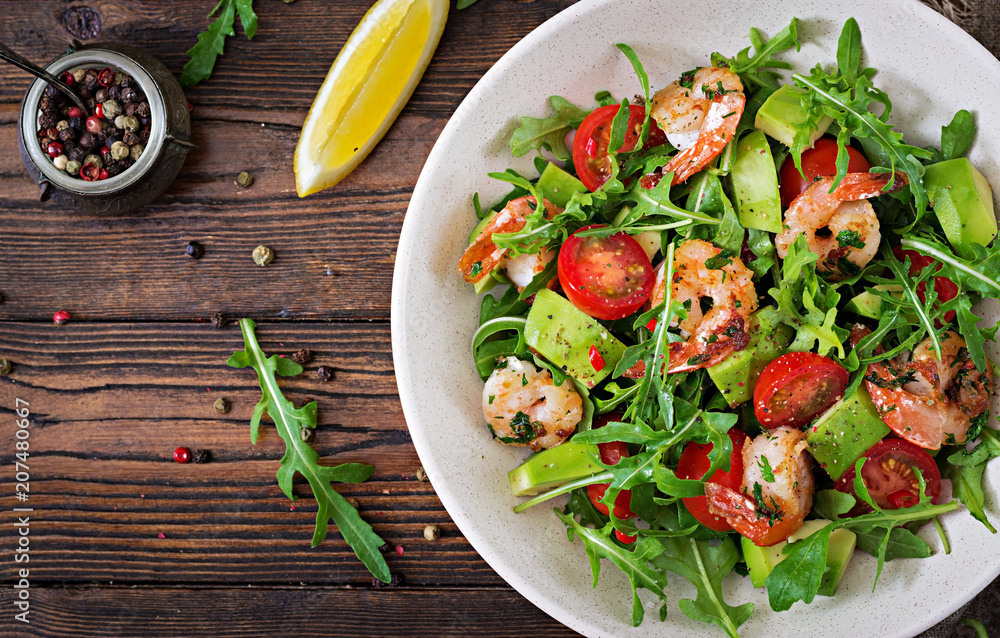 An Allurion Balloon placement can also help portion control because a balloon takes up space in the stomach, making you feel fuller faster, and smaller meals more satisfying.
Nutritionists that provide support throughout the Allurion Programme are experts in helping people to personalize their portions, while at the same time ensuring they get all the vitamins and nutrients they need to stay healthy.

Move your body
Moving your body and being active isn't just good for your wedding weight loss plan, it's also excellent for your mental and physical health.
But "being active" doesn't have to mean running long distances or hitting the gym every day. It just means finding opportunities to incorporate more movement into your daily life, simple activities like walking to the bus stop or to work, taking a yoga class or popping into the pool during a lunch break.
There are lots of other clever ways you can make being active part of your regular daily routine – when you join the Allurion Programme, you'll be able to work with a team of health professionals and lifestyle coaches to make this happen as quickly and as easily as possible prior to your wedding.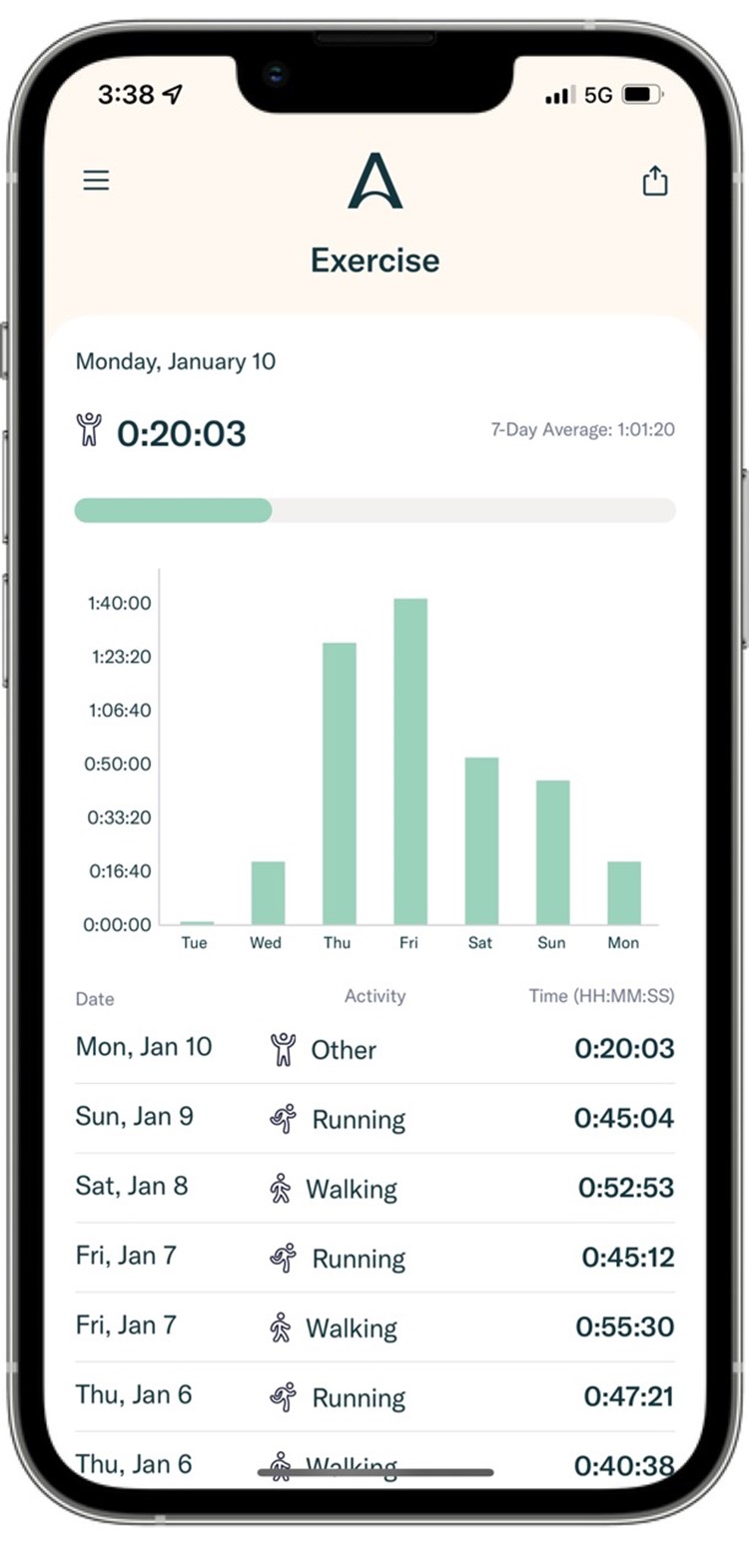 With a full suite of digital tools in the Allurion Programme, you and your clinic team will also be able to track your activity levels and see where they take you vis-à-vis your weight loss progress.

Find an accountability partner
Most things in life are easier with the support of family and friends – and losing weight is no different. Why not recruit your bridesmaid or best man to help you hit your wedding weight-loss goals? Work together on healthy eating plans or join forces to be active. This can be a great way to boost your wedding weight-loss inspiration and commitment and to stay on track ahead of your big day.
Manage stress
Let's not pretend it's always smooth-sailing in the lead-up to a wedding. It can be stressful! There are photographers to book, venues to confirm, music playlists to compile – but there are ways to ease the mental load and relax a little. Learning to cope with stress is a great life skill to learn – not just for your wedding but for life in general.
Relaxation techniques like breathing exercises, meditation, getting into nature, walking and yoga are just some suggestions for taking a mental break.
When you join the Allurion Programme, your clinic team will be able to help you find ways to manage your stress so that it doesn't stop you from achieving your weight-loss wedding goals.
If you need a positive boost, our newly launched psychology-inspired podcast series, "4 Minutes to Fuel Your Weight Loss" will help to inspire and uplift you on your journey to a healthier you.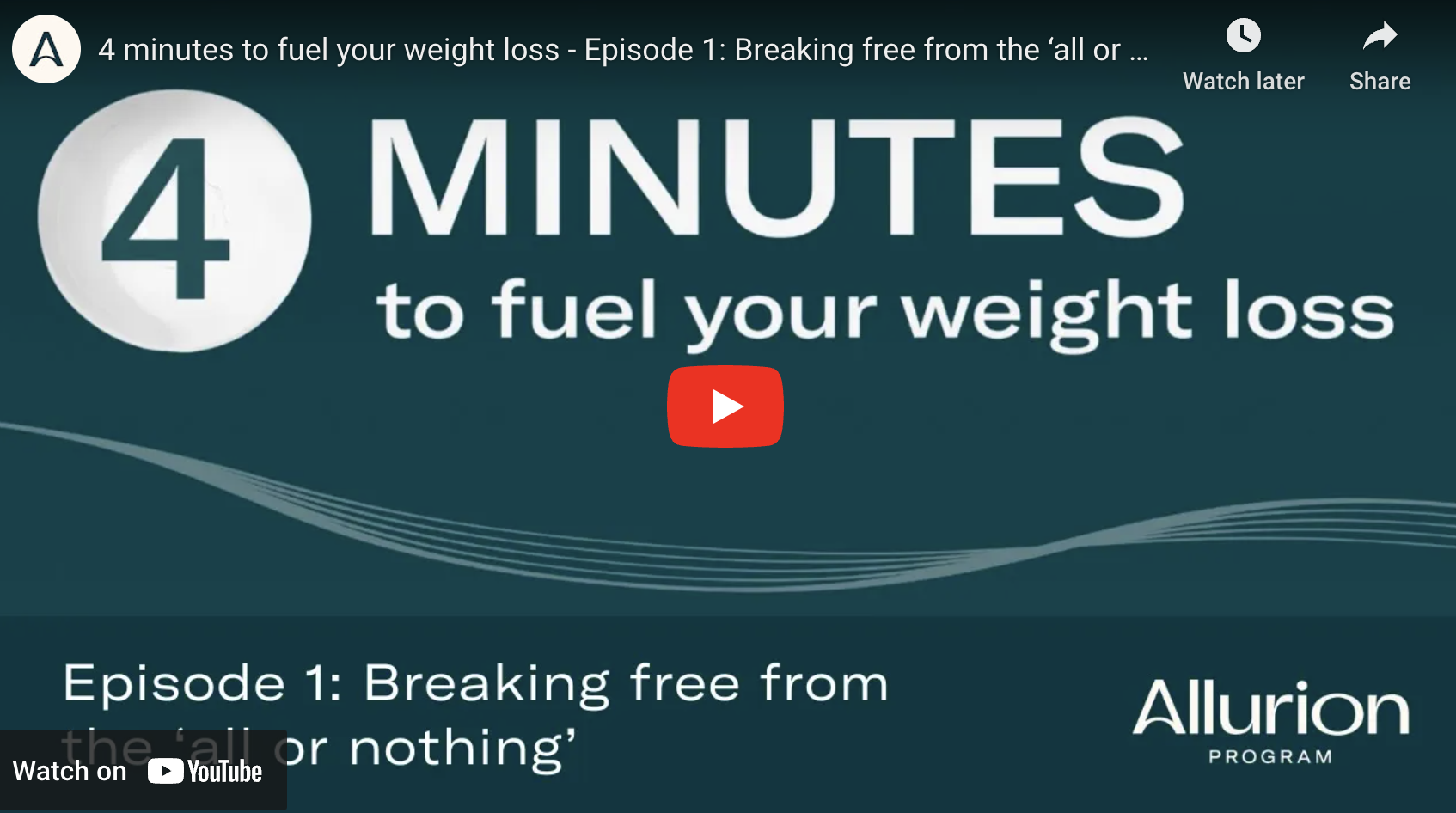 Get enough sleep
It may sound obvious, but getting enough sleep is vital to help you keep functioning every day. It's also really important when you're trying to lose weight for your wedding. A lack of sleep can make the challenges of day-to-day life more difficult to manage – and this may also make it harder to balance your weight-loss programme with other commitments. Read more about the importance of sleep on weight loss on our blog here.

Seek professional guidance
The weeks and months before a wedding can be stressful – just as you reach out for help with flowers, dresses and menus, you can ask for help with your pre-wedding eating as well. Consider consulting a registered dietitian or nutritionist to help you create a personalised weight-loss plan that fits into your lifestyle – and around all the other challenges of wedding planning.
The Allurion Programme includes the support of a full team of weight-loss specialists, doctors and nutritionists. They provide medical support, lifestyle and nutritional coaching before, during and after your gastric balloon placement. Their support works alongside access to digital tools such as an app, connected scale and health tracker to help you monitor your progress and ensure you achieve your wedding weight loss goals.
Book your free gastric balloon consultation today
If you have a weight-loss goal in mind ahead of your big day, then the time to act is now!  
The Allurion Programme offers a safe and effective way to lose weight ahead of your special day. There's no surgery or anaesthesia for routine placement or removal and you can fit your placement in and around wedding planning and other day-to-day life. The six-month Allurion gastric balloon in particular is ideal for brides and grooms-to-be. It offers fast and effective weight loss and includes support from weight-loss experts and nutritionists. 
You can check your eligibility for an Allurion Gastric Balloon using our quick and easy BMI calculator. Then simply book your free consultation today at one of our weight loss clinics  
References:
 
Ienca et al. Sequential Allurion Balloon Treatment 1- Year Weight Loss Results Approximate Bariatric Surgery Results, TOS Obesity Week, 2020 
Related articles (already live):