World Obesity Day - How Allurion is fighting obesity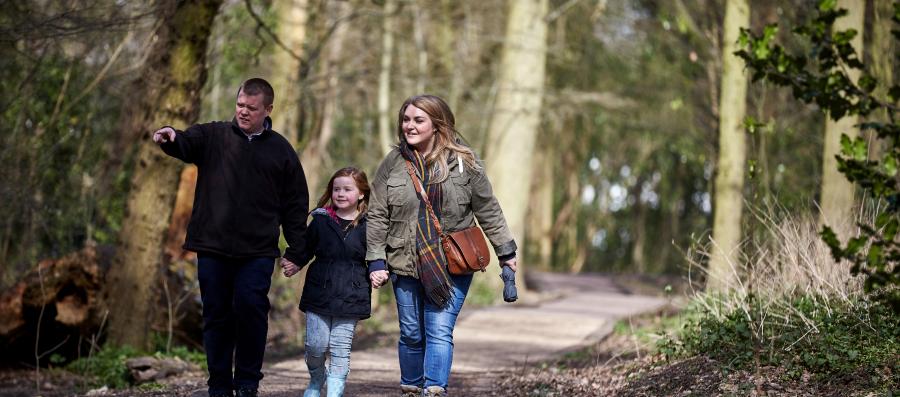 Changing perspectives – innovative solutions to fight obesity
This year's World Obesity Day theme, "Changing perspectives: Let's talk about obesity", provides a platform to bring attention to the global obesity crisis, spark conversations, and most importantly, find sustainable solutions.
Allurion, an official partner of the World Obesity Federation and a leader in the weight loss industry, is dedicated to making a difference in the fight against obesity. To combat obesity effectively requires a collective effort. Finding and providing innovative solutions and being transparent and proactive in addressing the issue can help us make meaningful progress in fighting obesity.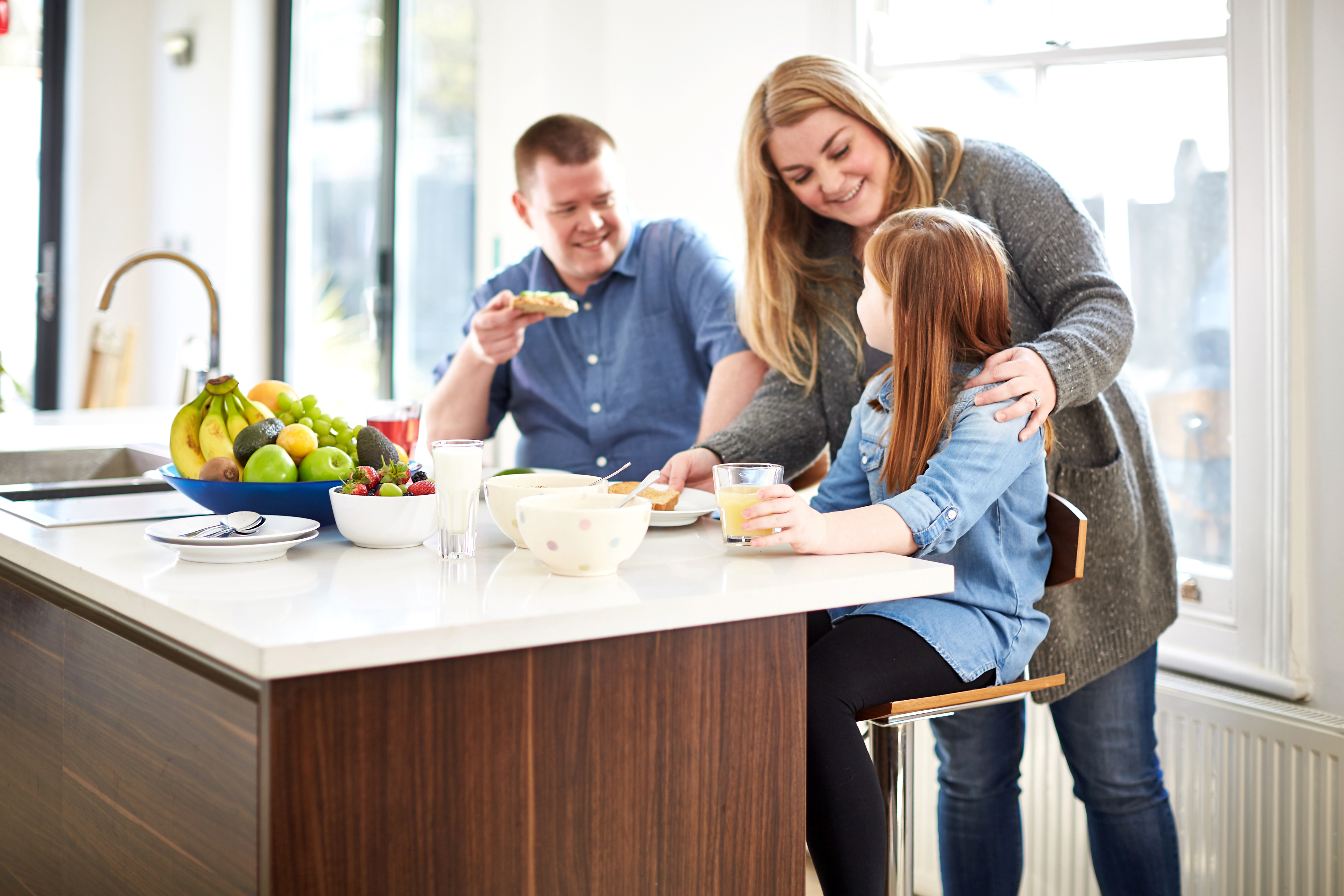 Global impact of obesity – challenges, stigmas and dangers
Obesity often results from a complex mixture of dietary, lifestyle, genetic, psychological, sociocultural, economic and environmental factors, making it a complicated, chronic disease. 
The estimated number of individuals worldwide living with obesity is projected to reach over 1 billion by 2030, making it one of the largest global health challenges of our time.1
The World Obesity Federation predicts that 1 in 5 women and 1 in 7 men will be living with obesity within the next 7 years if we don't act now.1 This isn't a new trend – rates of obesity rates nearly tripled between 1975 and 2016.2
Even with so many people now living with obesity, there's still a lot of stigma linked to the condition. From France and Chile to the UAE and the UK, our own research at Allurion shows that there is still weight-based discrimination in society today.3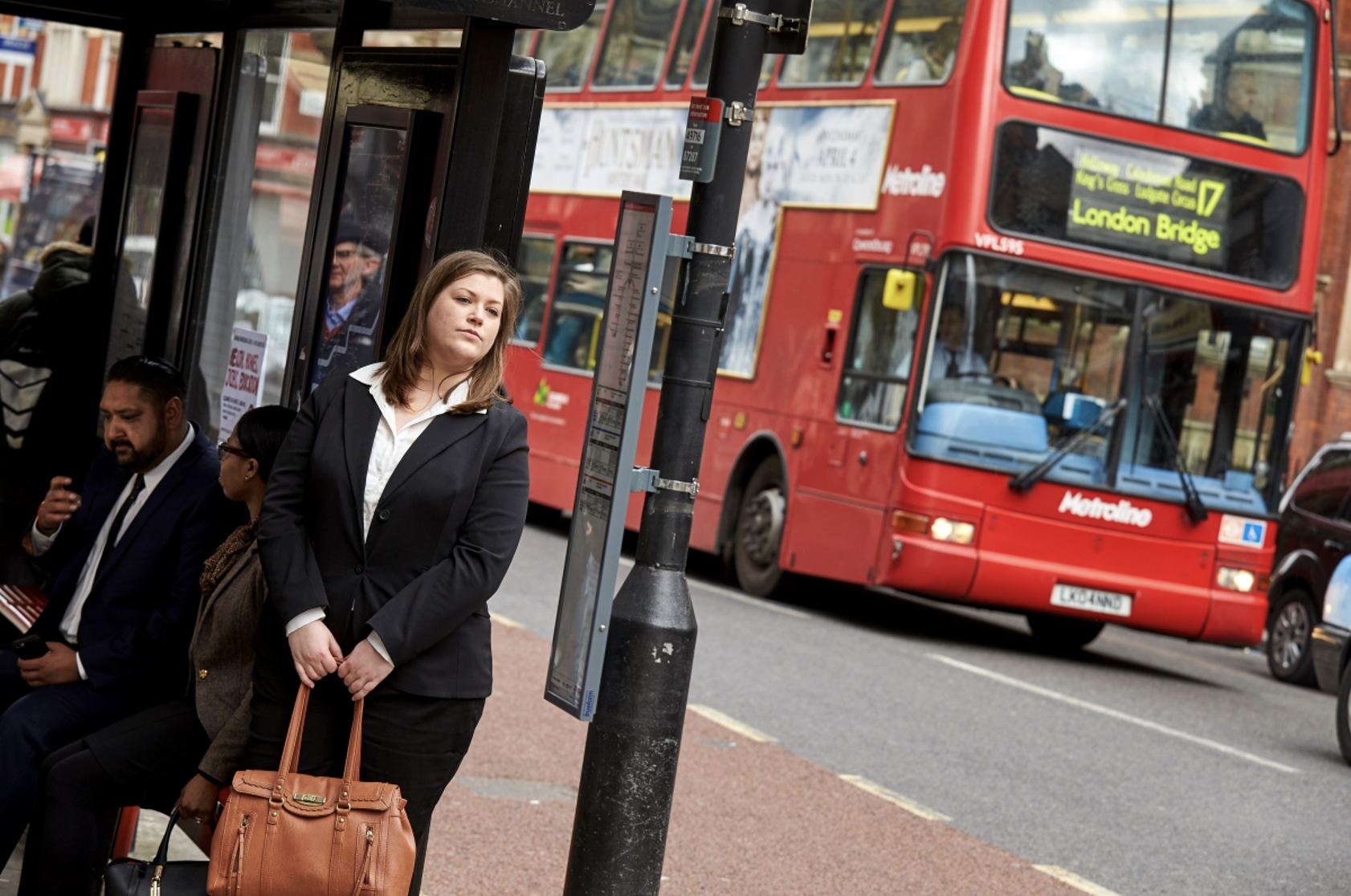 Whether it's difficulty finding clothes that fit, bullying, discrimination at work or feeling isolated, people who are living with overweight or obesity report that they face significant disadvantages in day-to-day life.
People living with obesity are at a higher risk of other health conditions like type 2 diabetes, heart disease who can maintain a healthier weight.4 Obesity may also play a role in the development or management of several conditions that specifically affect men, including erectile dysfunction and prostate cancer, among others.5,6
And these are just physical conditions – living with obesity can also result in additional mental health challenges, such as low self-esteem, depression and body image concerns.7 If we can beat obesity, we will also be on track to help people better manage some of these challenges too.
Fighting obesity also means challenging myths and stereotypes about obesity and weight loss to ensure everyone can make informed decisions about their healthcare. We debunk some common obesity myths here.
For all these reasons – and many more – it takes commitment, energy and support to beat obesity. That's why the best results come when a big-picture approach is taken, when it's tackled as part of a structured, multidisciplinary program that targets individual weight-loss goals.  
 
Overcoming the challenges of obesity: exploring options for sustainable results
For most people, beating obesity isn't about trying to lose weight once – it's a constant cycle of special diets, expensive 'weight-loss foods', gym memberships and exercise regimes.8 It's a constant battle to find a weight-loss program that really works.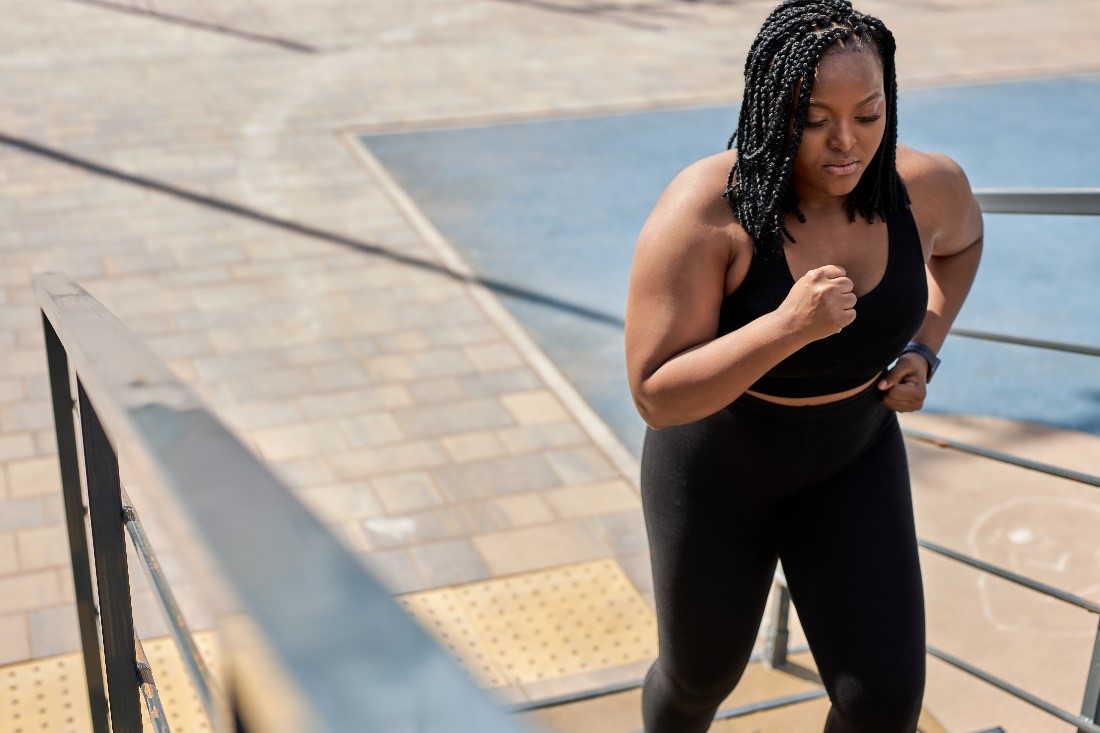 Is dieting and exercise enough?
It is now proven that dieting and exercise on their own don't result in long-term weight loss. Lifestyle changes – such as changing a diet or increasing activity levels – are important parts of treatment, but they are not treatments on their own.
There is no "magic bullet" to beating obesity, but by using safe and clinically proven weight-management solutions, it is possible to lose weight – and maintain that weight loss.
Study after study shows that the best chances of achieving sustainable, long-term weight loss comes when you get extra support and assistance, such as that provided by the Allurion Programme.9,10
But the key to losing weight – and keeping it off – is finding a weight-loss solution that works for YOU. It's only natural that you'll want to explore all options. In the next sections, we'll take a closer look at various weight-loss options such as bariatric surgery, weight-loss drugs and the innovative, non-invasive Allurion Programme.
 
Bariatric surgery for weight loss – an overview
Bariatric surgery can be successful for some people living with obesity. As the name suggests, bariatric surgery – also known as gastric surgery or metabolic surgery – is a serious medical procedure carried out in a hospital.11
There are various types of bariatric surgery, some of which can be difficult – or impossible – to reverse. The most common types include gastric bypass, gastric sleeve and gastric band surgery. We explore each option in more detail here.
As with any major operation, there are some gastric surgery risks. Your healthcare team will be able to talk you through risks and potential complications associated with each type of surgery.
It's also important to ask about the expected outcomes of each option and compare their effectiveness over time. For instance, the Allurion Balloon, part of the Allurion Programme, offers an innovative, non-invasive alternative to bariatric surgery without the need for surgery or anaesthesia, and with similar weight loss results at one year.12
 
A closer look at weight-loss drugs
Medicines to help treat obesity are being researched all the time, but few have proven effective and without side effects.
For example, orlistat (sold under the brand name Xenical, among others) is a tablet-based medication designed to prevent you from putting on weight. It works to reduce the amount of fat your body absorbs from food. You need to follow a balanced diet before, during and after treatment. As with all medications, it comes with risks of side effects and may also interfere with other medications, such as contraceptives and treatments for diabetes and high blood pressure. If you haven't lost weight after three months, it's unlikely to be an effective treatment for you.13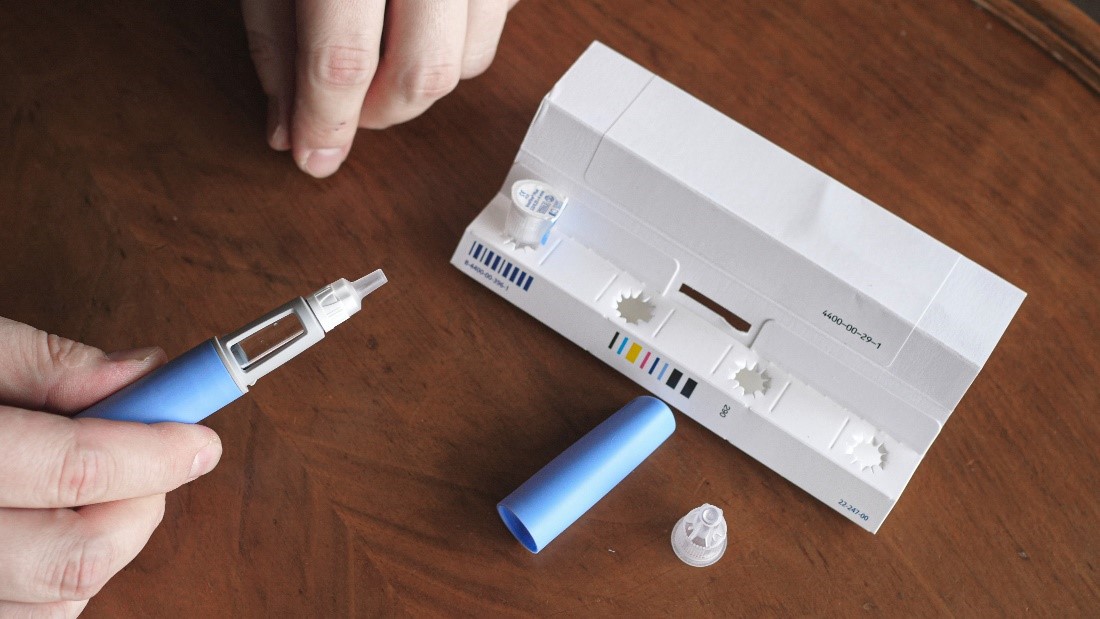 Injectable weight loss drugs like liraglutide (sold under brand names Saxenda and Victoza) are another option. Like gastric balloons, ithese drugs – called 'GLP-1 receptor agonists' – work by reducing physical hunger and increasing satiety to influence your appetite, food intake and body weight.1
However, unlike gastric balloons, injectable weight-loss medications require ongoing day-to-day treatment to alter the hormonal makeup of your body to 'trick' it into thinking it's full or no longer hungry. You inject it every day for three months. You can then only usually continue treatment it if you've lost at least 5% of your total body weight after the first three months. It's not effective on its own – you still need to follow a diet and exercise plan.13 
 
What to consider:
There are a few things to consider when deciding whether to try injectable medications to help lose weight.14-19
Weight loss is usually slow

with injectables

– around 15%

of

total body weight loss may be achieved after 16 months compared to 10-15% after 4 months with an Allurion gastric balloon.

There is a high risk of rapid weight gain once you stop the injections. Treatment needs to be ongoing to be effective.

It can be difficult to maintain the daily injections. Some studies show that compliance drops off as much as 45% after one year, so it takes a good level of commitment to remember taking regular injections.

Injectable medications are often prescribed without any backup support from weight-loss specialists or nutritionists.

Depending on where you live, injectable weight-loss medication is only prescribed under

special

circumstances, such as if you meet certain BMI criteria, if you have high blood pressure and you are at risk of a heart attack.

Over time, it can prove costly to keep taking injectable drugs. Research shows that when compared to an Allurion Balloon, it can work out 16% more expensive per kilogram lost to take an injectable drug like

Saxenda

 

.

12,16
As with all medications, you should speak to your doctor openly and honestly about all risk and benefits.
 
The Allurion Programme – rapid and sustainable weight loss the right way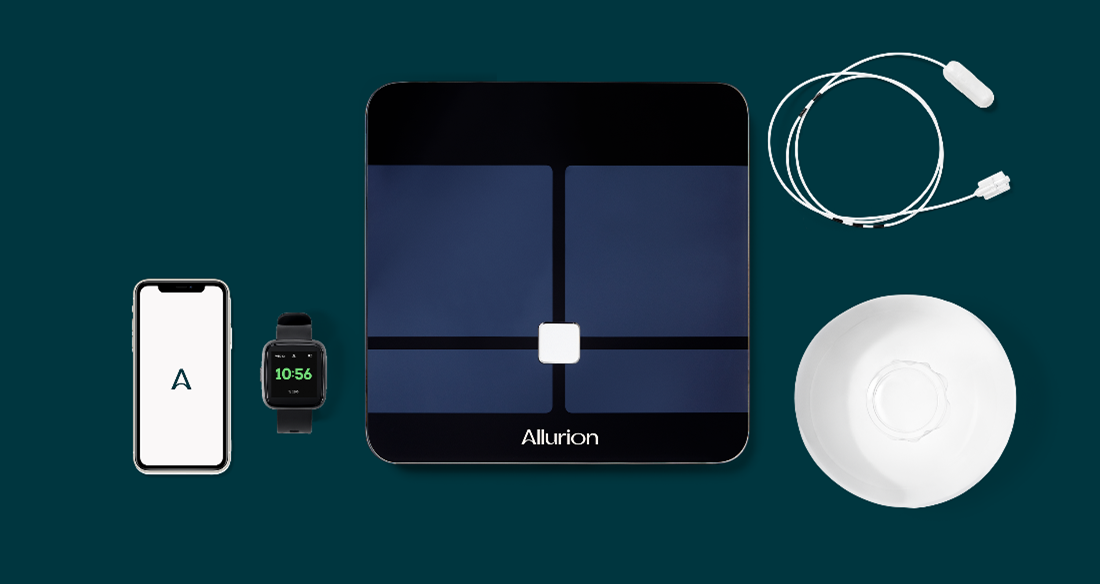 An effective option that doesn't involve surgery or weight-loss drugs is the Allurion Programme. It combines: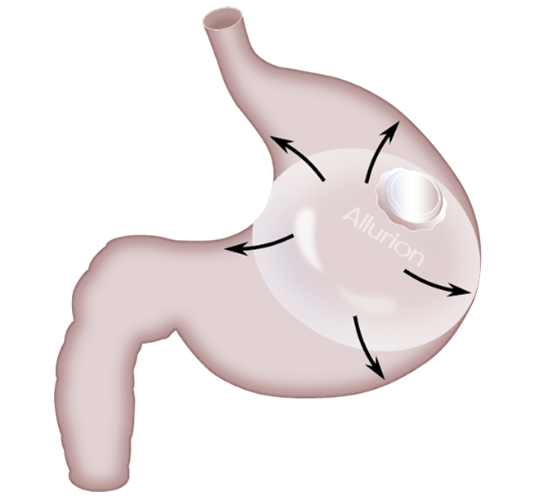 This comprehensive approach is highly effective in encouraging rapid and sustainable weight loss. The temporary Allurion Balloon helps you reduce food intake by taking up space in your stomach, creating a feeling of fullness. Alongside the balloon, you'll receive ongoing support and guidance from your care team and nutritionist to adopt healthier eating and exercise habits as part of a holistic approach to losing weight. Additionally, the digital tools assist in tracking your progress, hold you accountable to your goals, and offer convenient access to your care team.
 
Clinically proven weight-loss results
95% of that weight loss is sustained, on average, after one year12,20
Lose on average 7.5% total body weight in the first month21,22
50% of target weight loss is achieved in the first 30 days after placement.22
Between 14 and 18% of people who combine a gastric balloon with a lifestyle change plan like the Allurion Programme actually lose 20% or more of their total body weight after 4 months.20,23
80% of the weight lost by people with an intragastric balloon is lost in the first 3 months.21
 
The advantages of fast initial weight loss
Rapid weight loss can be a more effective and healthier approach to managing your weight than gradual weight loss. With the early results reinforcing the behaviour change process, the initial weight loss can help you stay motivated and on track. And rapid weight loss in the initial weeks has been shown to lead to superior long-term weight-loss outcomes. The more weight you lose early in a weight-management program, the more weight you're likely to lose over the long term.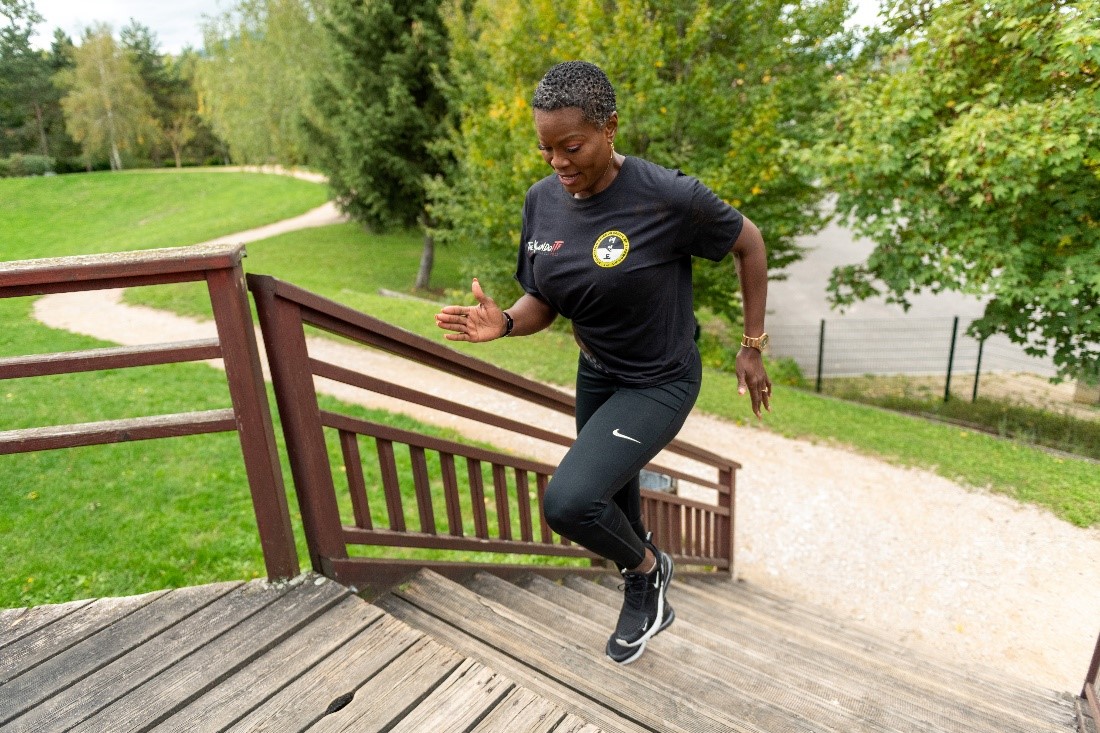 Allurion Programme options for customized weight loss
We recognize that weight loss is a personal and unique journey. To meet the diverse weight loss needs of global populations, the Allurion Programme offers three options to cater to individuals with varying Body Mass Index (BMI) levels and weight loss goals.
A single Allurion Balloon placement with a 6-month programme

A single Allurion Balloon placement with a 12-month programme

Placement of two sequential balloons over a 12- to 18-month programme
These options are just a beginning as we continue to look for innovative effective ways to help fight obesity globally. On World Obesity Day and every day, we continue to stand with those who are seeking to make a change and help our patients live healthier, fuller lives.
 
Take your first step towards beating obesity
On the Allurion Programme, you can lose weight safely and successfully – without the additional risks and complications that come with bariatric surgery or weight-loss drugs.
You can use our BMI calculator to see if you're eligible for an Allurion Gastric Balloon. The next step is to book your free consultation.
If you have any questions, or if you'd like to speak with an Allurion adviser, you can find your nearest clinic here.
 
Credit: First 3 photos are from https://www.worldobesity.org/
 
REFERENCES
 
One billion people globally estimated to be living with obesity by 2030. World Obesity Federation. https://www.worldobesity.org/news/one-billion-people-globally-estimated-to-be-living-with-obesity-by-2030. Accessed January 25, 2023.

Prevalence of obesity. World Obesity Federation.

https://www.worldobesity.org/about/about-obesity/prevalence-of-obesity

. Accessed January 25, 2023.

YouGov for Allurion: A multi-country research in UK, France, Italy, Spain, Chile, UAE, Australia. 

Prospective Studies Collaboration, et al.

Body-mass index and cause-specific mortality in 900 000 adults: collaborative analyses of 57 prospective studies. Lancet 2009;373(9669):1083–96.

Infertility. World Health Organization.

https://www.who.int/news-room/fact-sheets/detail/infertility

. Published 2022. Accessed July 21, 2022.

Ahmet Tevfik Albayrak, Ege Can Serefoglu, Chapter 2.3 - Obesity and Men's Health, Academic Press, 2019, Pages 149-168,

https://doi.org/10.1016/B978-0-12-816665-9.00007-X

Sarwer, D. B., & Polonsky, H. M. (2016).

The Psychosocial Burden of Obesity. Endocrinology and metabolism clinics of North America, 45(3), 677.

https://doi.org/10.1016/j.ecl.2016.04.016

Thomas, S.L., Hyde, J., Karunaratne, A. et al.

"They all work...when you stick to them": A qualitative investigation of dieting, weight loss, and physical exercise, in obese individuals. Nutr J 7, 34 (2008).

Results at 16 weeks. Raftopoulos, I et al Holyoke Medical Center. Holyoke, MA  An Intensive 52 Week Nutritional, Exercise and Behavior Modification Program: Comparing With or  Without the Allurion IGB Presented at ASMBS 2019.

Genco A, Balducci S, Bacci V, et al. Intragastric balloon or diet alone? A retrospective evaluation. Obes Surg. 2008;18(8):989-992. doi:10.1007/s11695-007-9383-9.

National Health Service (NHS). Weight loss surgery.

https://www.nhs.uk/conditions/weight-loss-surgery/

. Accessed May 26, 2020.

Ienca et al. Sequential Allurion Balloon Treatment 1- Year Weight Loss Results Approximate Bariatric Surgery Results, TOS Obesity Week, 2020.

Treatment - Obesity. NHS.

https://www.nhs.uk/conditions/obesity/treatment/

. Published May 16, 2019. Accessed January 30, 2023. 

Treatment - Obesity. NHS.

https://www.nhs.uk/conditions/obesity/treatment/

. Published May 16, 2019. Accessed January 30, 2023. 

Wilding JPH, Batterham RL, Calanna S, et al. Once-Weekly Semaglutide in Adults with Overweight or Obesity. N Engl J Med. 2021;384(11):989-1002. doi:10.1056/NEJMoa2032183

Wilding JPH, Batterham RL, Davies M, et al. Weight regain and cardiometabolic effects after withdrawal of semaglutide: The STEP 1 trial extension. Diabetes Obes Metab. 2022;24(8):1553-1564. doi:10.1111/dom.14725

Garvey WT, Batterham RL, Bhatta M, et al. Two-year effects of semaglutide in adults with overweight or obesity: the STEP 5 trial. Nat Med. 2022;28(10):2083-2091. doi:10.1038/s41591-022-02026-4

Rubino D, Abrahamsson N, Davies M, et al.

Effect of Continued Weekly Subcutaneous Semaglutide vs Placebo on Weight Loss Maintenance in Adults With Overweight or Obesity: The STEP 4 Randomized Clinical Trial. JAMA. 2021;325(14):1414-1425. doi:10.1001/jama.2021.3224

Wadden TA, Bailey TS, Billings LK, et al. Effect of Subcutaneous Semaglutide vs Placebo as an Adjunct to Intensive Behavioral Therapy on Body Weight in Adults With Overweight or Obesity: The STEP 3 Randomized Clinical Trial. JAMA. 2021;325(14):1403-1413

Ienca R, Al Jarallah M, Caballero A, et al. 

The Procedureless Elipse Gastric Balloon Program: Multicenter Experience in 1770 Consecutive Patients [published correction appears in Obes Surg. 2020 May 5;:] [published correction appears in Obes Surg. 2020 Nov;30(11):4691-4692]. Obes Surg. 2020;30(9):3354-3362. 

Gaur et al. 2015, GI Endoscopy.

Armijo PR, Pokala B, Flores L, Leon MA, Oleynikov D, Kothari V. Patients undergoing intragastric balloon achieve approximately 50% of their target weight loss in the first month postoperatively: an MBSAQIP analysis. Surg Obes Relat Dis. 2019 Dec;15(12):2060-2065.

Ioannis Raftopoulos The Swallowable Gastric Balloon Significantly Enhances an Intensive Lifestyle Intervention Program for Weight Loss: Final Short and Long Term Results up to 1 Year after Balloon Placement. Presented at ASMBS 2021.