Allurion Crosses 100,000 Patients Treated


Company announces approval of the Allurion Balloon in Canada, Mexico, Australia, and India where approximately 400 million adults are overweight
Natick, 21 Sep 2022:
Allurion, a company dedicated to ending obesity, announced today that it has crossed 100,000 patients treated with the Allurion Program. The milestone is announced alongside approvals for the Allurion Balloon in Canada, Mexico, Australia, and India that collectively comprise a population of approximately 400 million adults who are overweight or have obesity.
The success of the Allurion Balloon – the world's first and only swallowable, procedureless* gastric balloon for weight loss – demonstrates the growing demand for this proven, non-invasive medical weight-loss device.
The balloon is at the core of the comprehensive Allurion Program, which supports patients to achieve their weight-loss goals with the Allurion Virtual Care Suite, a remote patient monitoring solution powered by the Allurion Iris AI platform, that includes the Allurion Mobile App, Connected Scale and Health Tracker.
The sale of the 100,000th Allurion Balloon comes as the company continues to expand off the back of 100% year-over-year growth over the past 4 years.
"This milestone for Allurion underscores the value our Program delivers to patients and providers," says founder and CEO Dr. Shantanu Gaur, who founded the company while completing his studies at Harvard Medical School in 2009.
"Our mission is to end obesity by designing products and experiences that can scale, and crossing 100,000 patients treated in such a short time across over 50 countries is a testament to that mission."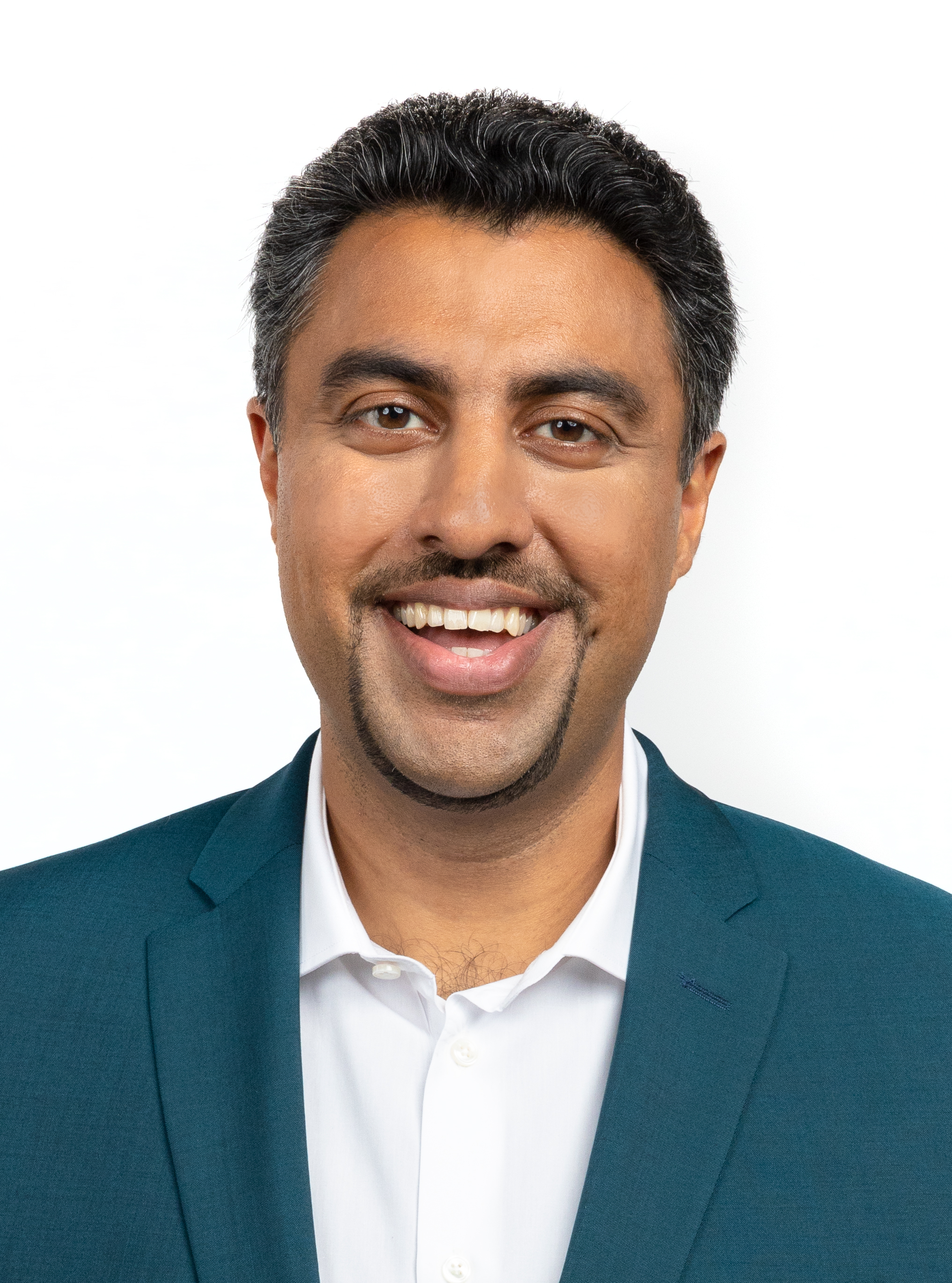 Technology to Fight Obesity Globally 
Recently launched in Australia, Mexico, Canada and India, Allurion has a global presence, helping people achieve a healthy weight in close to 60 countries in partnership with an ever-expanding network of providers.
"The company, which has raised some $100 million since its inception, continues to focus on developing and improving its innovative technology in markets around the world," he says. Benoit Chardon, Chief Commercial Officer.
"Allurion has a well-established model worldwide that has been optimized to deliver hypergrowth and patient satisfaction," he says.
"Our success across markets is the result of game-changing patient outcomes, high provider acceptance, and a best-in-class team. Despite our success, we plan on continuing to innovate in pursuit of our mission to end obesity."
He cites Allurion's decision to make its Virtual Care Suite available to healthcare providers across a range of weight-loss therapies – rather than restricting its use to the Allurion Balloon – as an example of the forward-thinking approach being taken at the company.
"The Virtual Care Suite is tried and tested by Allurion Balloon patients and providers, but the technology can also help people who are using bariatric surgery, dieting or other treatment plans to reach their weight-loss goals. Making our technology available across all weight loss treatment types is a natural next step for us in the fight against obesity," he says.
"We have sold 100,000 balloons today and over the coming years, we look forward to helping millions more achieve a healthier weight and a healthier lifestyle."

The Allurion Balloon:
Placed during a 15-minute clinic visit
The patient swallows the Allurion Balloon capsule – a vegan capsule that contains a deflated gastric balloon
Once in the stomach, a healthcare professional uses a catheter to inflate the balloon with 550ml of liquid – no surgery, endoscopy or anesthesia is required. A simple X-ray is carried out to ensure the balloon is in the right position
After placement, the balloon – roughly the size of a grapefruit – takes up space in the patient's stomach, creating a feeling of fullness and reducing hunger and food intake
After approximately 16 weeks, the balloon automatically deflates and passes out of the body naturally
The Allurion Program:
In approximately 16 weeks, people on the Allurion Program lose an average of 10-15% total body weight1
95% of the weight loss is maintained at 1 year3
To be eligible for the Allurion Program, patients must have a BMI (body mass index) of at least 27
Allurion patients have collectively shed more than one million kilograms of weight
Allurion delivers weight loss, weight maintenance and type 2 diabetes remission4
1. Ienca, R., Al Jarallah, M., Caballero, A., et al. The procedureless* Elipse gastric balloon program: Multicenter experience in 1770 consecutive patients. Obesity Surgery. 2020 (30):3354-3362.
2. Ienca et al. Obes Surg. 2020 and Vantanasiri et al. Obes Surg 2020.
3. Ienca et al., Presented at TOS Obesity Week, 2020.
4. Obes Surg. 2020; 20(9):3354-62 and Ienca et al. Obesity Week 2020 and 2021.
* In rare cases, the Allurion Balloon require endoscopic or surgical intervention for removal.
Press contacts:
Allurion
Cedric Damour
PR Manager
+33 7 84 21 02 20  
18 September, 23
Allurion Featured at the 2023 International Bariatric Club
Oxford University World Congress

Congress...
29 August, 23
Allurion Introduces Coach Iris: A 24/7 Generative AI-Powered Weight Loss Coach
Powered by GPT and Fine...
28 August, 23
Allurion Announces Acceptance of Nine Scientific Presentations at IFSO 2023 World Congress
New data...
01 August, 23
Allurion Debuts as a Publicly Traded Company on the NYSE
Allurion to commence trading on August 2, 2023 on...
25 July, 23
Allurion Announces New Additions to Board of Directors and Executive Leadership Team
Serial healthcare...
28 June, 23
Allurion Presents New Data at the 2023 ASMBS Annual Meeting Demonstrating Mean Weight Reduction of Over 20%
...
22 June, 23
Allurion Announces Collaboration Agreement with Medtronic to Expand Access to AI-Powered Weight Loss Program
...
30 May, 23
Allurion to Participate in the Jefferies Healthcare Conference
NATICK, Mass. -- May 30, 2023 – Allurion, a...
16 May, 23
First Multi-Center Study Combining the Allurion Program with GLP-1 Therapy Presented at the European Congress...
15 May, 23
Allurion Presents Findings from Landmark Study Evaluating Fully Remote Weight Loss Coaching Program
 
Prop...
12 April, 23
Allurion Announces Premium Tiers for the Virtual Care Suite and Launch of Proprietary "My Daily Action" Bundle...
05 April, 23
Allurion Announces Appointment of MIT Distinguished Professor for AI and Health and MacArthur "Genius" Fellow
...
01 March, 23
Allurion named "Champion Partner" of the World Obesity Federation and official sponsor of World Obesity Day...
09 February, 23
Allurion, a Global Leader in Weight Loss Technology, to Become Publicly Listed Through Business Combination...
15 December, 22
Allurion Technologies' training awarded World Obesity Federation SCOPE accreditation 
16 November, 22
Company reports 444% revenue growth from 2018 to 2021 and has also been named as one of MedTech Outlook's Top...
27 October, 22
The world's first and only procedureless gastric balloon receives approval from Brazilian Health...
19 October, 22
New Delhi, 06 Sep 2022:

Allurion, a company dedicated to ending obesity, has launched the Allurion...
19 October, 22
Company launches the Allurion Iris™ Artificial Intelligence Platform and introduces Success Predictor, a...
04 October, 22
NATICK, Mass. - Allurion, a company dedicated to ending obesity, today announced results from eight key...