Allurion completes AUDACITY trial enrolment.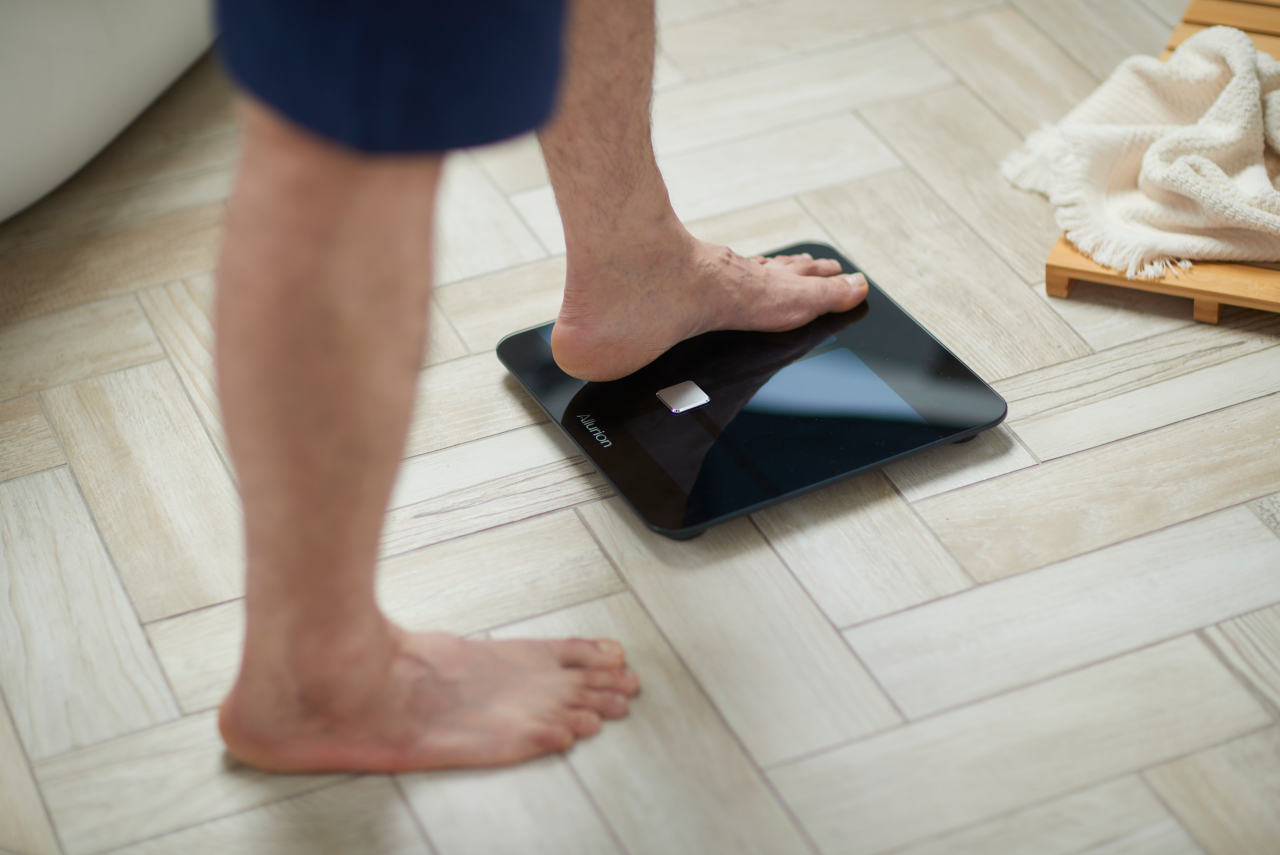 Allurion Completes Enrollment in Pivotal AUDACITY Trial for the Allurion Balloon 
AUDACITY trial to support FDA approval of the Allurion Balloon
NATICK, Mass., -- Oct. 11 -- Allurion Technologies, Inc. (NYSE: ALUR), a company dedicated to ending obesity, today announced the completion of patient enrollment in its AUDACITY trial. AUDACITY is a randomized, pivotal controlled trial designed to support U.S. Food and Drug Administration (FDA) approval of the Allurion Balloon. The trial enrolled 550 patients at 17 sites and completed enrollment two months ahead of schedule. 
"I believe the brisk enrollment in the AUDACITY trial reflects the broad appeal of a novel, completely reversible weight loss device," said Shelby Sullivan, M.D., Director of the Gastroenterology Metabolic and Bariatric Program at the University of Colorado School of Medicine and Principal Investigator of the AUDACITY trial. "As the obesity epidemic worsens in the United States, I expect options like the Allurion Balloon will be attractive to a large segment of the population." 
The AUDACITY trial website received 78,106 unique visitors of whom over half or 39,947 completed a pre-screen questionnaire. 
"We were pleased to see such a high level of interest in the Allurion Balloon in the United States," said Jay Donosky, Vice President of Clinical Affairs for Allurion. "As interest in weight loss grows in the United States with the rise of GLP-1 drug therapy, we believe our robust enrollment is indicative of a strong desire for alternative first-line options." 
The Allurion Balloon is the world's first and only swallowable, procedure-less gastric balloon for weight loss and was designed to address various shortcomings of legacy gastric balloons. It is swallowed as a capsule and filled under the guidance of a health care provider without surgery, endoscopy, or anesthesia. The placement takes approximately 15 minutes during an outpatient visit. Approximately four months later, a patented ReleaseValve™ opens, allowing the balloon to empty and pass out of the body naturally. The patient does not need to return to the doctor to have the balloon removed. 
"We are delighted to bring the Allurion Balloon one step closer to commercialization in the United States," said Dr. Ram Chuttani, Chief Medical Officer for Allurion. "We are looking forward to building off the experience we have acquired in treating over 130,000 patients outside of the United States." 
About Allurion 
Allurion is dedicated to ending obesity. The Allurion Program is a weight-loss platform that combines the Allurion Gastric Balloon, the world's first and only swallowable, procedure-less gastric balloon for weight loss, the Allurion Virtual Care Suite, including the Allurion Mobile App for consumers, Allurion Insights for healthcare providers featuring the Iris AI Platform, and the Allurion Connected Scale and Health Tracker devices. The Allurion Virtual Care Suite is also available to providers separately from the Allurion Program to help customize, monitor, and manage weight-loss therapy for patients regardless of their treatment plan, whether it is gastric balloon, surgical, medical or nutritional. The Allurion Gastric Balloon is an investigational device in the United States. 
For more information about Allurion and the Allurion Virtual Care Suite, please visit www.allurion.com. 
Forward-Looking Statements 
This press release may contain certain forward-looking statements within the meaning of the U.S. federal and state securities laws. These forward-looking statements generally are identified by the words "believe," "project," "expect," "anticipate," "estimate," "intend," "strategy," "future," "opportunity," "plan," "may," "should," "will," "would," "will be," "will continue," "will likely result," and similar expressions and include statements regarding Allurion's expectations for, and market acceptance of, the Allurion Program. Forward-looking statements are predictions, projections and other statements about future events that reflect the current beliefs and assumptions of Allurion's management based on information currently available to them  and, as a result, are subject to risks and uncertainties. Many factors could cause actual future results or developments to differ materially from the forward-looking statements in this communication, including but not limited to (i) the ability of Allurion to obtain regulatory approval for and successfully commercialize the Allurion Program, (ii) the results of clinical data from its studies, (iii) the evolution of the markets in which Allurion competes, (iv) the ability of Allurion to defend its intellectual property and satisfy regulatory requirements, (v) the impact of the COVID-19 pandemic on Allurion's business, (vi) Allurion's expectations regarding its market opportunities and (vii) the risk of economic downturns and a changing regulatory landscape in the highly competitive industry in which Allurion operates. The foregoing list of factors is not exhaustive. You should carefully consider the foregoing factors and the other risks and uncertainties described in the "Risk Factors" section of the proxy statement/prospectus contained in Allurion's Registration Statement on Form S-4 (333-271862), the company's Form 8-K filed on August 7, 2023 (as amended), and other documents filed by Allurion from time to time with the U.S. Securities and Exchange Commission. These filings identify and address other important risks and uncertainties that could cause actual events and results to differ materially from those contained in the forward-looking statements. Forward-looking statements speak only as of the date they are made. Readers are cautioned not to put undue reliance on forward-looking statements, and Allurion assumes no obligation and does not intend to update or revise these forward-looking statements, whether as a result of new information, future events, or otherwise. Allurion does not give any assurance that it will achieve its expectations. 
Contacts 
 
US Media Contact 
Brian Ruby
ICR
203-682-8268
brian.ruby@icrinc.com 
Global Media Contact 
Cedric Damour 
PR Manager 
+33 7 84 21 02 20 
cdamour@allurion.com 
Investor Contact 
Mike Cavanaugh
ICR Westwicke
617-877-9641
mike.cavanaugh@westwicke.com 
04 October, 23
Allurion Announces Acceptance of Five Abstracts for Presentation at Obesity Week 2023 
Research highlights...
18 September, 23
Allurion Featured at the 2023 International Bariatric Club
Oxford University World Congress

Congress convenes...
29 August, 23
Allurion Introduces Coach Iris: A 24/7 Generative AI-Powered Weight Loss Coach
Powered by GPT and Fine-Tuned...
28 August, 23
Allurion Announces Acceptance of Nine Scientific Presentations at IFSO 2023 World Congress
New data includes...
01 August, 23
Allurion Debuts as a Publicly Traded Company on the NYSE
Allurion to commence trading on August 2, 2023 on...
25 July, 23
Allurion Announces New Additions to Board of Directors and Executive Leadership Team
Serial healthcare...
28 June, 23
Allurion Presents New Data at the 2023 ASMBS Annual Meeting Demonstrating Mean Weight Reduction of Over 20%
P...
22 June, 23
Allurion Announces Collaboration Agreement with Medtronic to Expand Access to AI-Powered Weight Loss Program
...
30 May, 23
Allurion to Participate in the Jefferies Healthcare Conference
NATICK, Mass. -- May 30, 2023 – Allurion, a...
16 May, 23
First Multi-Center Study Combining the Allurion Program with GLP-1 Therapy Presented at the European Congress...
15 May, 23
Allurion Presents Findings from Landmark Study Evaluating Fully Remote Weight Loss Coaching Program
 
Proprietar...
12 April, 23
Allurion Announces Premium Tiers for the Virtual Care Suite and Launch of Proprietary "My Daily Action" Bundle...
05 April, 23
Allurion Announces Appointment of MIT Distinguished Professor for AI and Health and MacArthur "Genius" Fellow
...
01 March, 23
Allurion named "Champion Partner" of the World Obesity Federation and official sponsor of World Obesity Day...
09 February, 23
Allurion, a Global Leader in Weight Loss Technology, to Become Publicly Listed Through Business Combination...
15 December, 22
Allurion Technologies' training awarded World Obesity Federation SCOPE accreditation 
16 November, 22
Company reports 444% revenue growth from 2018 to 2021 and has also been named as one of MedTech Outlook's Top...
27 October, 22
The world's first and only procedureless gastric balloon receives approval from Brazilian Health Regulatory...
19 October, 22
New Delhi, 06 Sep 2022:

Allurion, a company dedicated to ending obesity, has launched the Allurion Swallowable...
19 October, 22
Company launches the Allurion Iris™ Artificial Intelligence Platform and introduces Success Predictor, a...
19 October, 22
Company announces approval of the Allurion Balloon in Canada, Mexico, Australia, and India where approximately...
04 October, 22
NATICK, Mass. - Allurion, a company dedicated to ending obesity, today announced results from eight key...