Allurion Shares Results from Remote Weight Loss Study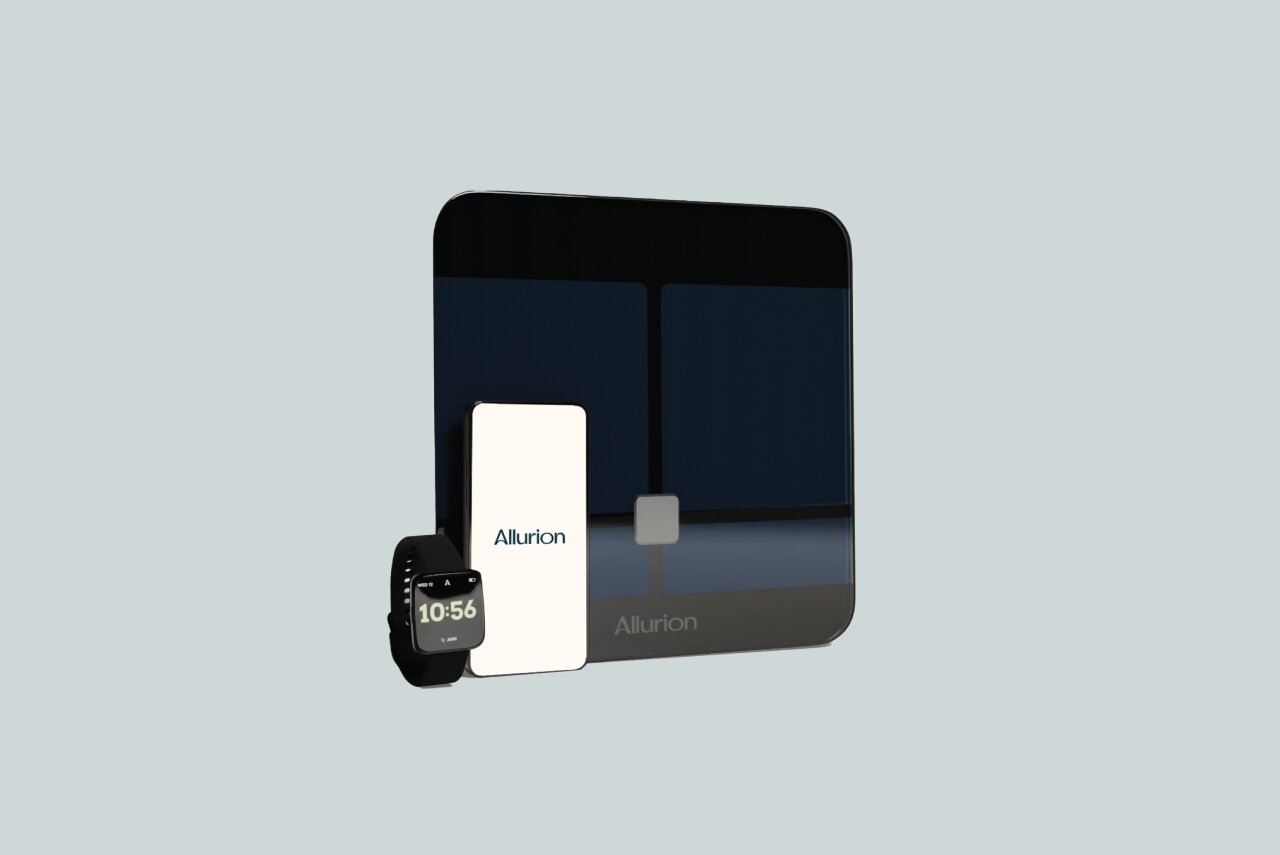 Allurion Presents Findings from Landmark Study Evaluating Fully Remote Weight Loss Coaching Program
 
Proprietary, remote-only, text-based behavior change coaching program was delivered via Allurion's Virtual Care Suite and paves way for fully automated coaching platform
Study included the largest-ever qualitative evaluation of the intragastric balloon patient experience
The findings were presented at the 8th Canadian Obesity Summit in Whistler, Canada
NATICK, Mass. -- May 16, 2023 – Allurion, a company dedicated to ending obesity, has unveiled the findings of landmark behavioral science research that could pave the way for the expansion of text- and AI-based coaching.
The results of the study – conducted in the UK and the Netherlands by Dr. Paul Sacher, Allurion's VP of Behavioral Science, and Dr. Emily Fulton, Allurion's Director of Psychology – were presented at the 8th Canadian Obesity Summit in Whistler, Canada.
The study evaluated a health coach-led, digital behavior change program delivered entirely by text-based messaging. It was designed to drive patient behavior change, improve wellbeing, and sustain weight loss.
The digital behavior change coaching intervention, offered alongside the Allurion Program, was integrated into Allurion's Virtual Care Suite (VCS)*, providing a seamless patient experience. Coaches supported patients by delivering a proprietary, evidence-based behavior change program that was developed using an internationally recognized behavioral science framework. The coaching included advice on goal setting and action planning and support to manage the emotional challenges associated with weight loss. It also offered personalized weight, activity, and sleep tracking feedback.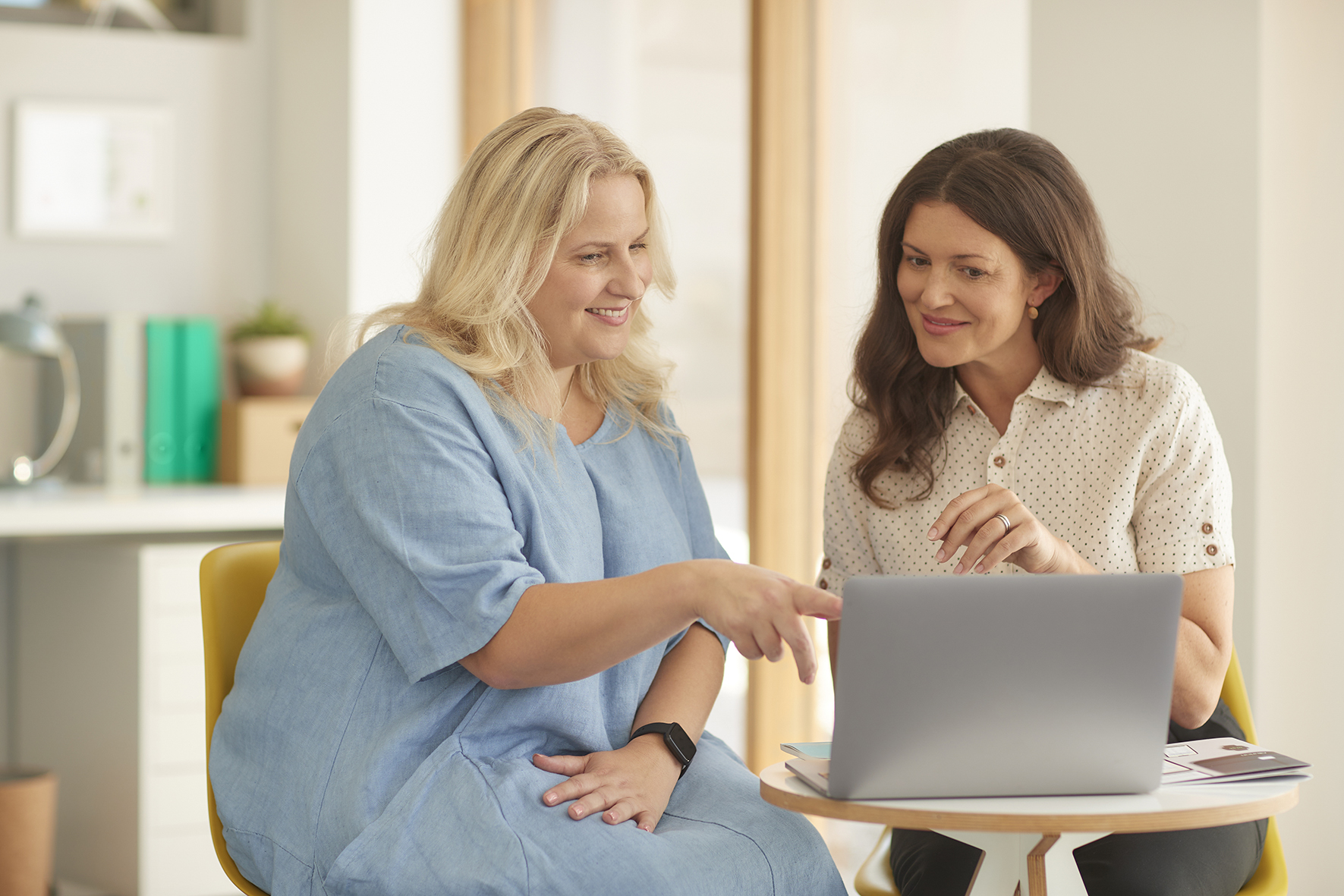 The study, presented by Dr. Sacher, explored how patients responded to the text-based digital health coaching. Data demonstrated high patient acceptability, with 77% of patients agreeing that the coaching helped them reach their weight-loss goals and 80% of patients putting Allurion's proprietary weight-loss actions into practice. Patients also reported improved eating (85%) and physical activity habits (83%), while 85% felt in control of their weight-loss journey. At 6 months, study participants had significantly improved psychological and mental wellbeing, critical for longer-term success.
The findings from this research have already been incorporated into the VCS. With the launch of My Daily Actions, patients and healthcare providers now have access to elements of the behavior change program from this landmark study.
The study also included the largest-ever qualitative evaluation of patients with an intragastric balloon, providing a deeper understanding of the experiences of this patient group. Allurion's Behavioral Science Team conducted dozens of in-depth interviews with Allurion Program patients from across the UK and the Netherlands. "We gained invaluable insights into the patient experience, including expectations around treatment goals, mindset, attitudes, beliefs, support preferences, and barriers to change," said Dr. Fulton. "Listening and responding to our patients' needs is crucial for achieving our mission to end obesity."
Patients reported that the Allurion Program, combined with the digital coaching program, helped them lose weight not only due to the reduced hunger and increased satiety resulting from the balloon, but also due to a "shifted mindset". They reported more control over their eating, increased confidence, and a perceived ability to change their behavior.
"These promising research findings underpin current efforts at Allurion to harness Artificial Intelligence (AI) to further enhance the Virtual Care Suite" said Dr. Sacher.
"With the significant advances in AI natural language processing, I see potential in automating health-coaching functions to unlock the next generation of behavior change programs," said Professor Regina Barzilay, Distinguished Professor for AI and Health at MIT's School of Engineering and member of Allurion's Scientific Advisory Board.
 
About Allurion
Allurion is dedicated to ending obesity. The Allurion Program is a weight-loss platform that combines the Allurion Gastric Balloon, the world's first and only swallowable, procedure-less gastric balloon for weight loss, the Allurion Virtual Care Suite, including the Allurion Mobile App for consumers, Allurion Insights for healthcare providers featuring the Iris AI Platform, and the Allurion Connected Scale and Health Tracker devices. 
* The Allurion Virtual Care Suite is also available to providers separately from the Allurion Program to help customize, monitor and manage weight-loss therapy for patients regardless of their treatment plan: gastric balloon, surgical, medical or nutritional. 
For more information about Allurion and the Allurion Virtual Care Suite, please visit www.allurion.com. 
Allurion is a trademark of Allurion Technologies, Inc. in the United States and countries around the world. 
 
Media Contact  
Cedric Damour 
PR Manager  
+33 7 84 21 02 20    
18 September, 23
Allurion Featured at the 2023 International Bariatric Club
Oxford University World Congress

Congress...
29 August, 23
Allurion Introduces Coach Iris: A 24/7 Generative AI-Powered Weight Loss Coach
Powered by GPT and Fine...
28 August, 23
Allurion Announces Acceptance of Nine Scientific Presentations at IFSO 2023 World Congress
New data...
01 August, 23
Allurion Debuts as a Publicly Traded Company on the NYSE
Allurion to commence trading on August 2, 2023 on...
25 July, 23
Allurion Announces New Additions to Board of Directors and Executive Leadership Team
Serial healthcare...
28 June, 23
Allurion Presents New Data at the 2023 ASMBS Annual Meeting Demonstrating Mean Weight Reduction of Over 20%
...
22 June, 23
Allurion Announces Collaboration Agreement with Medtronic to Expand Access to AI-Powered Weight Loss Program
...
30 May, 23
Allurion to Participate in the Jefferies Healthcare Conference
NATICK, Mass. -- May 30, 2023 – Allurion, a...
16 May, 23
First Multi-Center Study Combining the Allurion Program with GLP-1 Therapy Presented at the European Congress...
12 April, 23
Allurion Announces Premium Tiers for the Virtual Care Suite and Launch of Proprietary "My Daily Action" Bundle...
05 April, 23
Allurion Announces Appointment of MIT Distinguished Professor for AI and Health and MacArthur "Genius" Fellow
...
01 March, 23
Allurion named "Champion Partner" of the World Obesity Federation and official sponsor of World Obesity Day...
09 February, 23
Allurion, a Global Leader in Weight Loss Technology, to Become Publicly Listed Through Business Combination...
15 December, 22
Allurion Technologies' training awarded World Obesity Federation SCOPE accreditation 
16 November, 22
Company reports 444% revenue growth from 2018 to 2021 and has also been named as one of MedTech Outlook's Top...
27 October, 22
The world's first and only procedureless gastric balloon receives approval from Brazilian Health...
19 October, 22
New Delhi, 06 Sep 2022:

Allurion, a company dedicated to ending obesity, has launched the Allurion...
19 October, 22
Company launches the Allurion Iris™ Artificial Intelligence Platform and introduces Success Predictor, a...
19 October, 22
Company announces approval of the Allurion Balloon in Canada, Mexico, Australia, and India where approximately...
04 October, 22
NATICK, Mass. - Allurion, a company dedicated to ending obesity, today announced results from eight key...