Allurion at Oxford University World Congress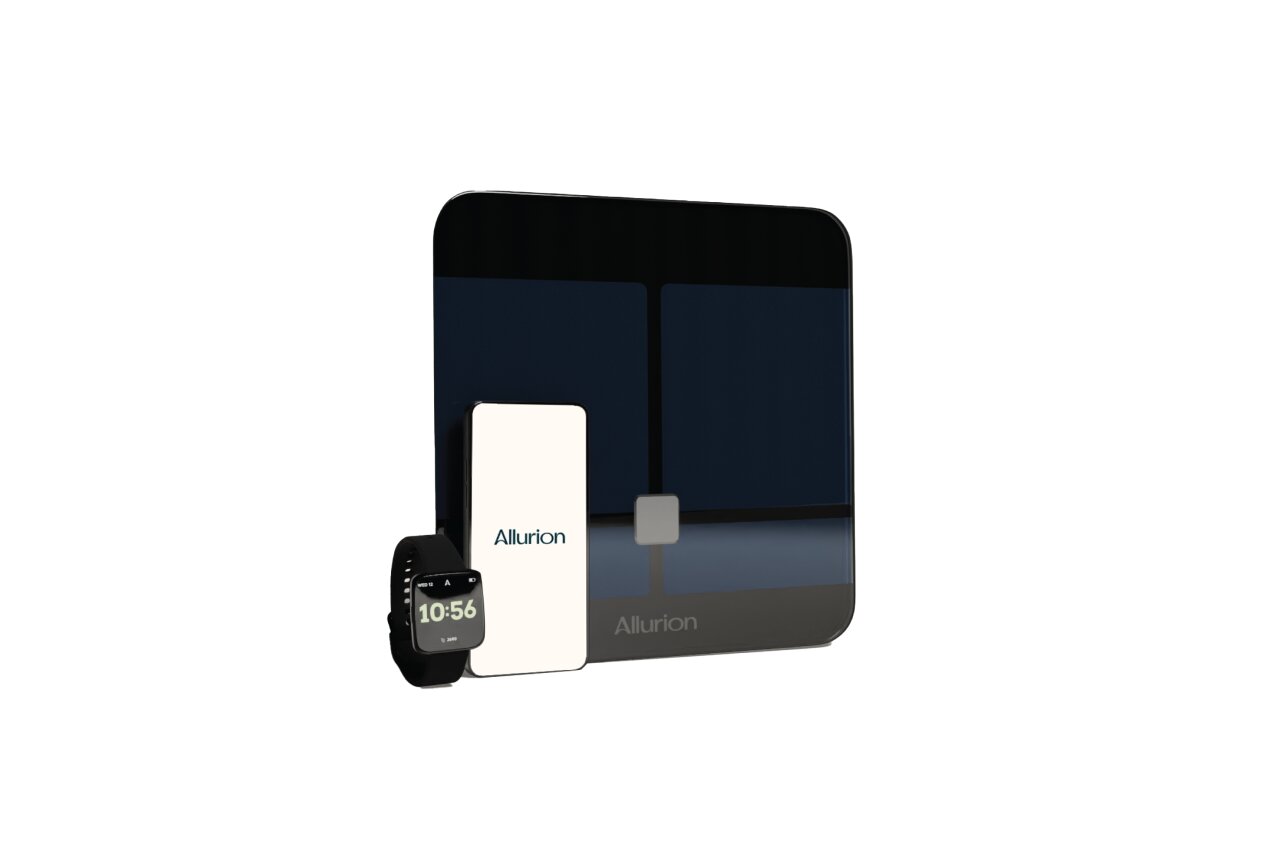 Allurion Featured at the 2023 International Bariatric Club
Oxford University World Congress

Congress convenes the world's leading bariatric healthcare professionals to discuss innovative therapies
NATICK, Mass. -- September 18th , 2023 -- Allurion Technologies, Inc. (NYSE: ALUR), a company dedicated to ending obesity, today announced its participation in the 4th International Bariatric Club (IBC) Oxford World Congress, which takes place at Oxford University, September 18-20, 2023. 
The IBC event, entitled 'Managing Obesity and Diabetes: From the Laboratory to the Clinic to the Operating Room to the World', will bring together many of the world's most distinguished weight-loss experts. 
Brazilian bariatric surgeon Professor Eduardo Grecco's presentation, 'The Perfect Intra-gastric Balloon: Combining Safety with Satiety', will discuss the role the Allurion Balloon—and all the elements of the Allurion Program—can play in safely and effectively delivering weight loss. 
Professor Grecco, a gastric surgeon and endoscopist at Instituto Endovitta in São Paulo, is among the specialists worldwide who are now routinely treating patients with the Allurion Program, a full-stack weight loss program featuring the world's first and only swallowable, procedure-less intragastric balloon, AI-powered remote patient monitoring tools, a proprietary behavior change program, secure messaging, and video telehealth delivered by the Allurion Virtual Care Suite. His clinic has been using the Allurion Balloon to help patients lose weight since it was approved by the Brazilian Health Regulatory Agency ANVISA in 2022. 
To build further on this theme, the Congress Experts' Forum Discussion Session is entitled 'Battle of the Balloons: Endoscopic Vs Swallowable'. It will be chaired by Professor Grecco and Professor Salman Al Sabah, Director of Surgical Research and a Consultant Surgeon at both Al-Amiri Hospital and the Royale Hayat Hospital in Kuwait. 
Allurion's Senior Director of Global Nutrition, Zoe Griffiths, says the increased focus on balloon technology at industry events such as IBC demonstrates the changing obesity treatment landscape. 
"Gastric balloon research has evolved enormously in the last 10 years and Allurion is proud of its commitment to making this technology available to as many people as possible, and combining it with cutting edge techniques in behavior change and artificial intelligence to optimize outcomes," she said. 
"Our research shows that people who are living with overweight and obesity want options, and we believe balloons provide an alternative to surgery that is less invasive and highly effective. We also know that there is no one-size-fits-all solution to weight loss. Gastric balloons can be used on their own or in combination with a range of other treatments, including surgery and weight-loss medications."  
For more information about IBC, please visit: https://www.ibcclub.org 
Presentation Information 
Title: The Perfect Intra-gastric Balloon: Combining Safety with Satiety 
Presenter: Dr. Eduardo Grecco, Bariatric Endoscopist at EndoVitta Institute, Sao Paulo, Brazil 
Presentation Date:  Monday, September 18th, 2023, at 12:35 PM 
Title: Experts' Forum Discussion Session: Battle of the Balloons: Endoscopic Vs Swallowable 
Chairs: Drs. Eduardo Grecco (Brazil) & Salman Al Sabah (Kuwait) 
Panel: Drs. Joao Henrique Felicio de Lima (Brazil), Carmen Bautista (Spain/Peru), Geoffrey Chow (USA), Necat Memisoglu (Canada), Nabil Tariq (USA), Elaine Moreira (Brazil), Bruno Sander (Brazil), Marcelo Falcao (Brazil), Amny Acosta Then (Dominican Republic) 
Presentation Date:  Monday, September 18th, 2023, at 18:25 PM 
About Allurion 
Allurion is dedicated to ending obesity. The Allurion Program is a weight-loss platform that combines the Allurion Gastric Balloon, the world's first and only swallowable, procedure-less gastric balloon for weight loss, the Allurion Virtual Care Suite, including the Allurion Mobile App for consumers, Allurion Insights for healthcare providers featuring the Iris AI Platform, and the Allurion Connected Scale and Health Tracker devices. The Allurion Virtual Care Suite is also available to providers separately from the Allurion Program to help customize, monitor, and manage weight-loss therapy for patients regardless of their treatment plan: gastric balloon, surgical, medical or nutritional.  The Allurion Gastric Balloon is an investigational device in the United States. 
For more information about Allurion and the Allurion Virtual Care Suite, please visit Allurion.com. 
Forward-Looking Statements 
This press release may contain certain forward-looking statements within the meaning of the U.S. federal and state securities laws.  These forward-looking statements generally are identified by the words "believe," "project," "expect," "anticipate," "estimate," "intend," "strategy," "future," "opportunity," "plan," "may," "should," "will," "would," "will be," "will continue," "will likely result," and similar expressions and include statements regarding Allurion's expectations for, and market acceptance of, the Allurion Program. They reflect the current beliefs and assumptions of Allurion's management based on information currently available to them. Forward-looking statements are predictions, projections and other statements about future events that are based on current expectations and assumptions and, as a result, are subject to risks and uncertainties.  Many factors could cause actual future results or developments to differ materially from the forward-looking statements in this communication, including but not limited to (i) the ability of Allurion to obtain regulatory approval for and successfully commercialize the Allurion Program, (ii) the results of clinical data from its studies, (iii) the evolution of the markets in which Allurion competes, (iv) the ability of Allurion to defend its intellectual property and satisfy regulatory requirements, (v) the impact of the COVID-19 pandemic on Allurion's business, (vi) Allurion's expectations regarding its market opportunities and (vii) the risk of economic downturns and a changing regulatory landscape in the highly competitive industry in which Allurion operates.  The foregoing list of factors is not exhaustive.  You should carefully consider the foregoing factors and the other risks and uncertainties described in the "Risk Factors" section of the proxy statement/prospectus contained in Allurion's Registration Statement on Form S-4 (333-271862), the company's Form 8-K filed on August 7, 2023 (as amended), and other documents filed by Allurion from time to time with the U.S. Securities and Exchange Commission. These filings identify and address other important risks and uncertainties that could cause actual events and results to differ materially from those contained in the forward-looking statements. Forward-looking statements speak only as of the date they are made.  Readers are cautioned not to put undue reliance on forward-looking statements, and Allurion assumes no obligation and does not intend to update or revise these forward-looking statements, whether as a result of new information, future events, or otherwise. Allurion does not give any assurance that it will achieve its expectations. 
Media Contact 
Cedric Damour 
PR Manager 
+33 7 84 21 02 20 
cdamour@allurion.com 
11 October, 23
Allurion Completes Enrollment in Pivotal AUDACITY Trial for the Allurion Balloon 
AUDACITY trial to support FDA...
04 October, 23
Allurion Announces Acceptance of Five Abstracts for Presentation at Obesity Week 2023 
Research highlights...
29 August, 23
Allurion Introduces Coach Iris: A 24/7 Generative AI-Powered Weight Loss Coach
Powered by GPT and Fine-Tuned...
28 August, 23
Allurion Announces Acceptance of Nine Scientific Presentations at IFSO 2023 World Congress
New data includes...
01 August, 23
Allurion Debuts as a Publicly Traded Company on the NYSE
Allurion to commence trading on August 2, 2023 on...
25 July, 23
Allurion Announces New Additions to Board of Directors and Executive Leadership Team
Serial healthcare...
28 June, 23
Allurion Presents New Data at the 2023 ASMBS Annual Meeting Demonstrating Mean Weight Reduction of Over 20%
P...
22 June, 23
Allurion Announces Collaboration Agreement with Medtronic to Expand Access to AI-Powered Weight Loss Program
...
30 May, 23
Allurion to Participate in the Jefferies Healthcare Conference
NATICK, Mass. -- May 30, 2023 – Allurion, a...
16 May, 23
First Multi-Center Study Combining the Allurion Program with GLP-1 Therapy Presented at the European Congress...
15 May, 23
Allurion Presents Findings from Landmark Study Evaluating Fully Remote Weight Loss Coaching Program
 
Proprietar...
12 April, 23
Allurion Announces Premium Tiers for the Virtual Care Suite and Launch of Proprietary "My Daily Action" Bundle...
05 April, 23
Allurion Announces Appointment of MIT Distinguished Professor for AI and Health and MacArthur "Genius" Fellow
...
01 March, 23
Allurion named "Champion Partner" of the World Obesity Federation and official sponsor of World Obesity Day...
09 February, 23
Allurion, a Global Leader in Weight Loss Technology, to Become Publicly Listed Through Business Combination...
15 December, 22
Allurion Technologies' training awarded World Obesity Federation SCOPE accreditation 
16 November, 22
Company reports 444% revenue growth from 2018 to 2021 and has also been named as one of MedTech Outlook's Top...
27 October, 22
The world's first and only procedureless gastric balloon receives approval from Brazilian Health Regulatory...
19 October, 22
New Delhi, 06 Sep 2022:

Allurion, a company dedicated to ending obesity, has launched the Allurion Swallowable...
19 October, 22
Company launches the Allurion Iris™ Artificial Intelligence Platform and introduces Success Predictor, a...
19 October, 22
Company announces approval of the Allurion Balloon in Canada, Mexico, Australia, and India where approximately...
04 October, 22
NATICK, Mass. - Allurion, a company dedicated to ending obesity, today announced results from eight key...