Allurion Unveils Premium Care Suite & 'My Daily Action' Bundle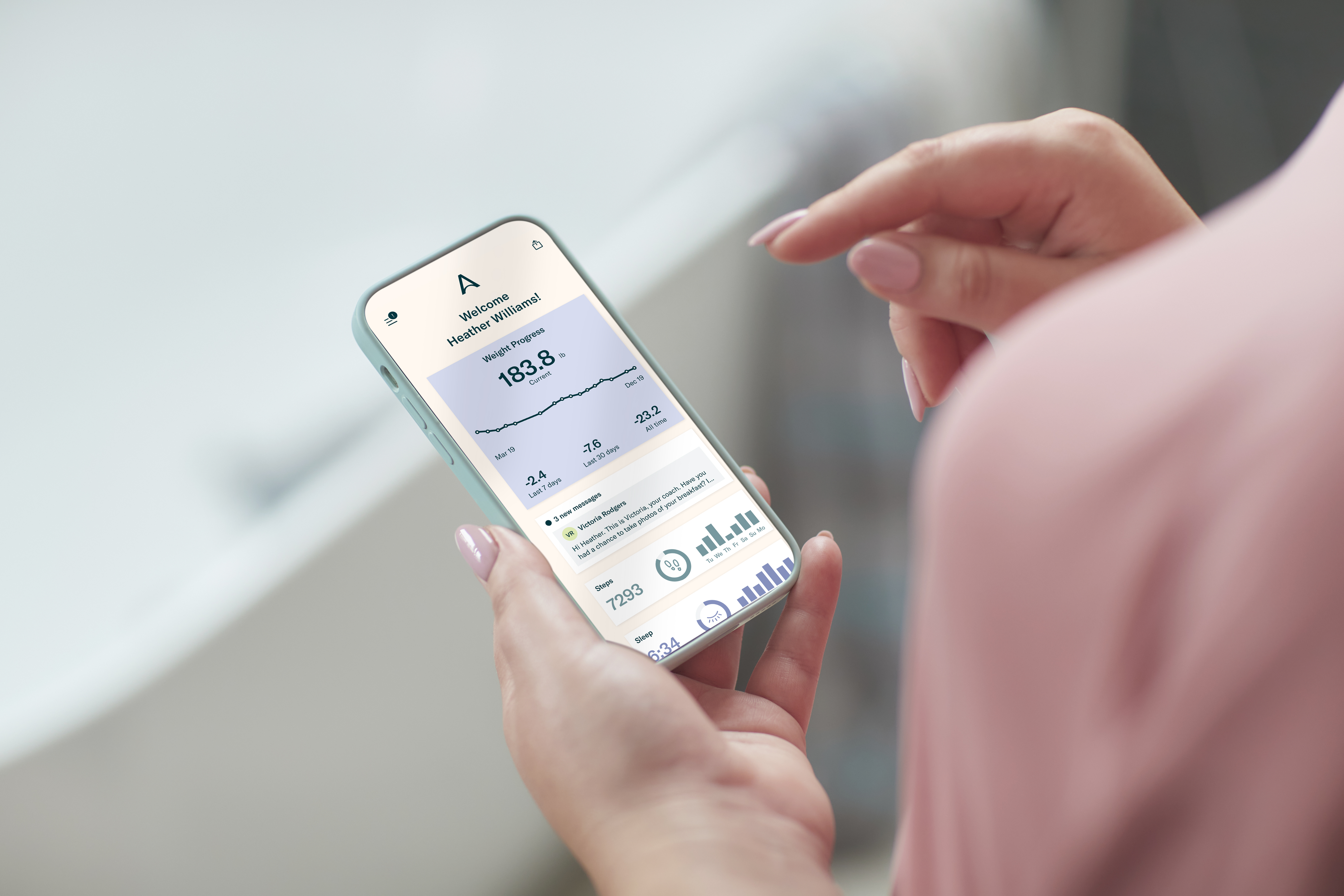 Allurion Announces Premium Tiers for the Virtual Care Suite and Launch of Proprietary "My Daily Action" Bundle
 
Company augments digital behavior change program with the launch of proprietary "My Daily Action" bundle
The Virtual Care Suite (VCS) –Allurion's AI-powered remote patient monitoring and behavior change platform –is now available for license in three different tiers: one basic package and two premium plans
My Daily Action bundle will be available on the premium VCS+ and VCS Custom tiers
The tailored, evidence-based bundle empowers patients to try new practical actions, leading to new habits that can cement their chances of reaching – and maintaining – a healthier weight
NATICK, Mass. -- April 12, 2023 – Allurion, a company dedicated to ending obesity, announced today the launch of premium tiers for the Virtual Care Suite and the launch of its proprietary "My Daily Action" bundle. The bundle is available in 15 languages and includes a library of evidence-based weight-loss actions related to mindset and habits, movement, wellbeing, and nutrition and eating.
Backed by cutting-edge behavioral science, My Daily Actions empowers patients to explore strategies that support healthy habit formation, which is essential for sustained weight loss and wellbeing. By self-selecting a simple action to accomplish, repeating the action daily, and tracking compliance through the Allurion App, patients develop new, healthier long-term habits. All the recommended actions are evidence-based, proven to support weight loss, improve wellbeing, and lead to a healthier lifestyle.
My Daily Actions has been developed and evaluated in a prospective study by Allurion's Behavioral Science team, led by Dr. Paul Sacher, Allurion's VP of Behavioral Science. The study incorporated proprietary weight-loss actions spanning mindset and habits, movement, wellbeing, and nutrition and eating. The study revealed that participants found the behavior change program beneficial and, as a result, implemented new, healthier actions into their daily routines to aid weight loss. Preliminary results of the study will be presented at the upcoming Canadian Obesity Summit on May 15, 2023.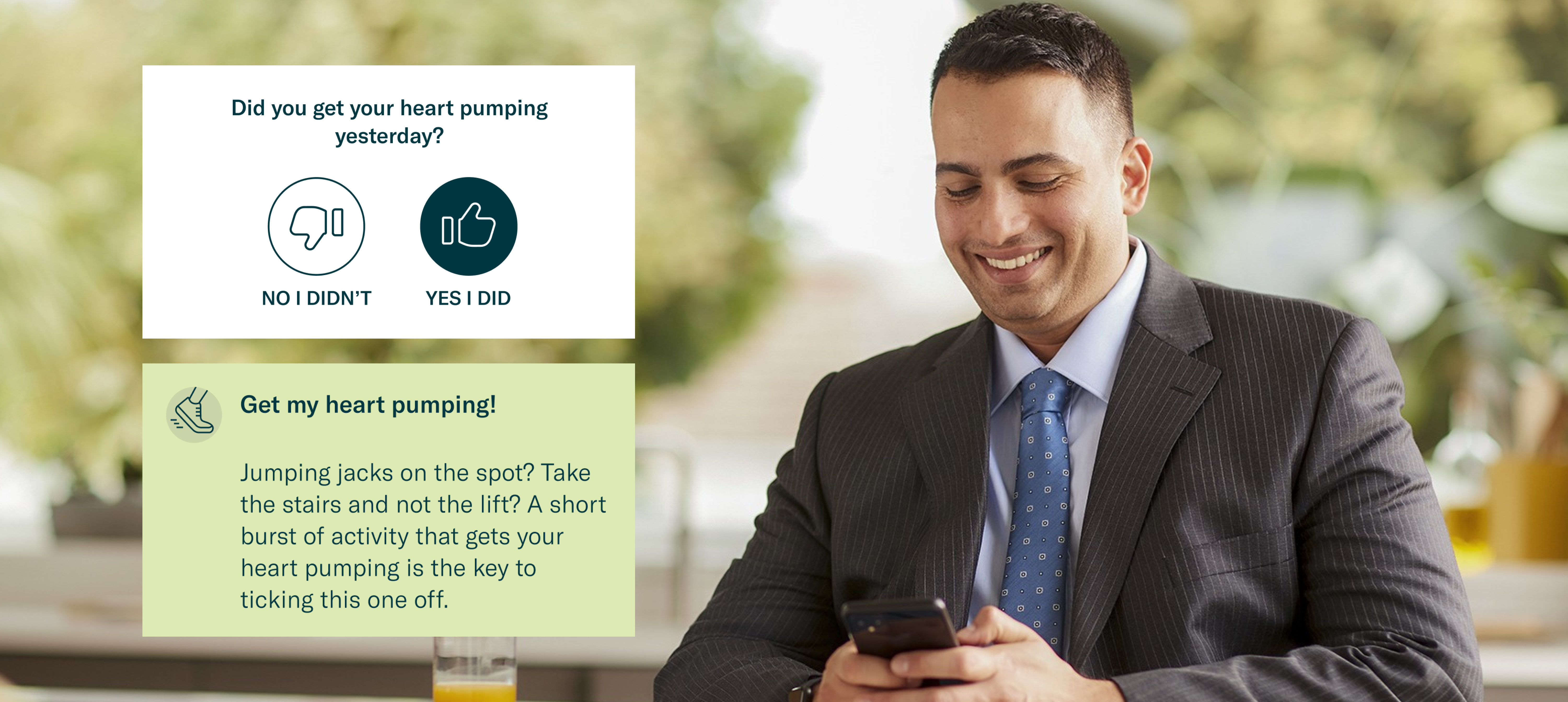 "The goal of My Daily Actions is to help patients make permanent changes in their behaviors so that they can achieve long-lasting weight-loss success," said Dr. Sacher. "We specifically designed this new Allurion App bundle using cutting-edge behavioral science to enhance the support offered to patients via the Virtual Care Suite. It is a proprietary, patient-centered feature that demonstrates Allurion's laser focus on optimizing patient success."
Unlike other cookie-cutter approaches, the My Daily Actions experience offers strategies that are tailored to the unique needs and challenges of each person. In addition, clinics can view a patient's compliance with their actions to help track progress and support the patient to create healthier lifestyle habits.
The feature further enhances Allurion's reputation as a world leader in science-led digital weight-loss services. Shantanu Gaur, M.D., Allurion's Founder and Chief Executive Officer, said the My Daily Actions program was yet another robust tool to help weight-loss clinics enhance their care.
"Long-term weight loss is achieved through behavior change. Balloon, surgery, and drug therapy all need to be coupled with behavior change to cement lifelong healthy habits and long-term success. We developed My Daily Actions through years of research to create a first of its kind program for all patients using the Virtual Care Suite."
Allurion offers flexibility to providers, who can choose between three different tiers of the Virtual Care Suite: one basic package and two premium plans. My Daily Actions is now available for providers using the premium VCS+ or VCS Custom plans. For providers who are interested in getting started with an AI-based remote patient monitoring solution, Allurion is now also offering a base VCS tier of services at no cost. This tier provides a wide range of features, with no charges for the software license for as many patients as desired. This pricing is not time-limited and is available today for anyone providing weight-loss care. Providers can upgrade to the premium packages at any time to take advantage of My Daily Actions.
About Allurion
Allurion is dedicated to ending obesity. The Allurion Program is a weight-loss platform that combines the Allurion Gastric Balloon, the world's first and only swallowable, procedure-less gastric balloon for weight loss, the Allurion Virtual Care Suite, including the Allurion Mobile App for consumers, Allurion Insights for healthcare providers featuring the Iris AI Platform, and the Allurion Connected Scale and Health Tracker devices. The Allurion Virtual Care Suite is also available to providers separately from the Allurion Program to help customize, monitor and manage weight-loss therapy for patients regardless of their treatment plan: gastric balloon, surgical, medical or nutritional.
For more information about Allurion and the Allurion Virtual Care Suite, please visit www.allurion.com.
Allurion is a trademark of Allurion Technologies, Inc. in the United States and countries around the world.
18 September, 23
Allurion Featured at the 2023 International Bariatric Club
Oxford University World Congress

Congress...
29 August, 23
Allurion Introduces Coach Iris: A 24/7 Generative AI-Powered Weight Loss Coach
Powered by GPT and Fine...
28 August, 23
Allurion Announces Acceptance of Nine Scientific Presentations at IFSO 2023 World Congress
New data...
01 August, 23
Allurion Debuts as a Publicly Traded Company on the NYSE
Allurion to commence trading on August 2, 2023 on...
25 July, 23
Allurion Announces New Additions to Board of Directors and Executive Leadership Team
Serial healthcare...
28 June, 23
Allurion Presents New Data at the 2023 ASMBS Annual Meeting Demonstrating Mean Weight Reduction of Over 20%
...
22 June, 23
Allurion Announces Collaboration Agreement with Medtronic to Expand Access to AI-Powered Weight Loss Program
...
30 May, 23
Allurion to Participate in the Jefferies Healthcare Conference
NATICK, Mass. -- May 30, 2023 – Allurion, a...
16 May, 23
First Multi-Center Study Combining the Allurion Program with GLP-1 Therapy Presented at the European Congress...
15 May, 23
Allurion Presents Findings from Landmark Study Evaluating Fully Remote Weight Loss Coaching Program
 
Prop...
05 April, 23
Allurion Announces Appointment of MIT Distinguished Professor for AI and Health and MacArthur "Genius" Fellow
...
01 March, 23
Allurion named "Champion Partner" of the World Obesity Federation and official sponsor of World Obesity Day...
09 February, 23
Allurion, a Global Leader in Weight Loss Technology, to Become Publicly Listed Through Business Combination...
15 December, 22
Allurion Technologies' training awarded World Obesity Federation SCOPE accreditation 
16 November, 22
Company reports 444% revenue growth from 2018 to 2021 and has also been named as one of MedTech Outlook's Top...
27 October, 22
The world's first and only procedureless gastric balloon receives approval from Brazilian Health...
19 October, 22
New Delhi, 06 Sep 2022:

Allurion, a company dedicated to ending obesity, has launched the Allurion...
19 October, 22
Company launches the Allurion Iris™ Artificial Intelligence Platform and introduces Success Predictor, a...
19 October, 22
Company announces approval of the Allurion Balloon in Canada, Mexico, Australia, and India where approximately...
04 October, 22
NATICK, Mass. - Allurion, a company dedicated to ending obesity, today announced results from eight key...