Allurion Appoints Regina Barzilay, Ph.D. to Advisory Board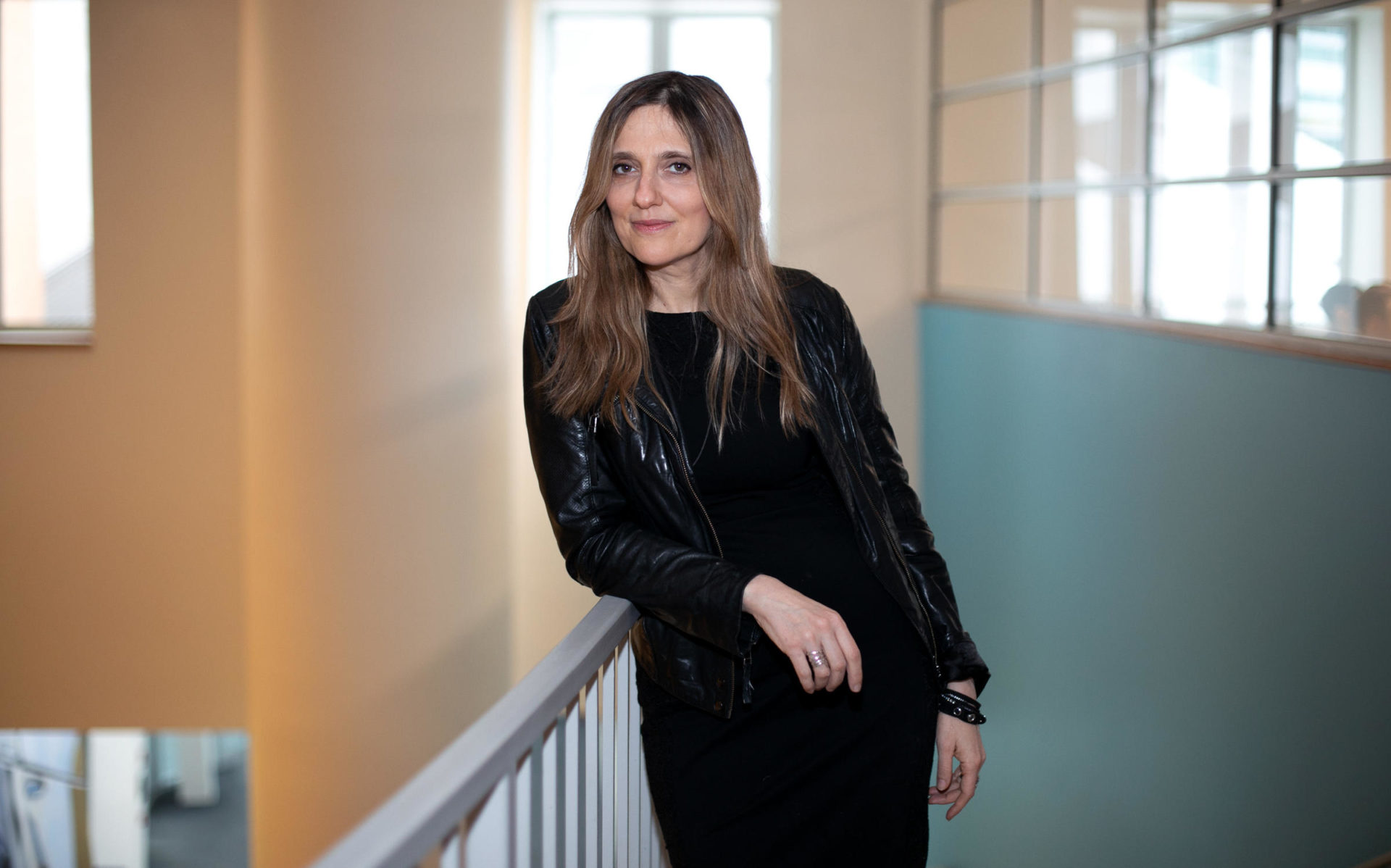 Allurion Announces Appointment of MIT Distinguished Professor for AI and Health and MacArthur "Genius" Fellow Regina Barzilay, Ph.D. to Scientific Advisory Board
 
World-renowned expert at the intersection of AI and health joins Allurion's SAB as company expands its Virtual Care Suite offering 
NATICK, April 5, 2023 -- Allurion, a company dedicated to ending obesity, announced today it has appointed Regina Barzilay, Ph.D., to its Scientific Advisory Board, chaired by Professor Bob Langer. 
"It is an honor to welcome Dr. Barzilay to Allurion, especially as we are building a digital-native healthcare business," said Dr. Shantanu Gaur, Founder and CEO of Allurion. "Her experience at the intersection of AI and healthcare to improve patient outcomes is unparalleled and will be vital as we expand the use of machine learning and natural language processing in the Allurion Virtual Care Suite and Iris AI Platform." 
Dr. Barzilay is a School of Engineering Distinguished Professor for AI and Health in the Department of Electrical Engineering and Computer Science and a member of the Computer Science & Artificial Intelligence Lab at the Massachusetts Institute of technology (MIT). She is also an AI Faculty Lead for the Abdul Latif Jameel Clinic for Machine Learning in Health (J-Clinic) at MIT. Dr. Barzilay has received numerous awards and accolades including the MacArthur Fellowship, the National Science Foundation Career Award, the MIT Technology Review Innovators under 35 Award, and the Microsoft Faculty Fellowship. 
Dr. Barzilay earned her Ph.D. in computer science from Columbia University and conducted postdoctoral studies at Cornell University. She earned her undergraduate degree from Ben-Gurion University of the Negev in Israel. 
"Allurion generates millions of data points on consumers from over 60 countries who use the company's platform to lose weight. I look forward to collaborating with Dr. Barzilay as we strengthen our Scientific Advisory Board with another MIT luminary and increasingly drive cutting-edge AI across Allurion's business to leverage our data to improve outcomes for consumers," said Krishna K. Gupta, CEO of Remus Capital and Chairman/CEO of Presto Automation, Inc (Nasdaq: PRST). 
"I am pleased to join Allurion's SAB and work alongside its distinguished advisors," said Dr. Barzilay. "I look forward to sharing my expertise and advising the company as they continue to harness the power of their platform to revolutionize weight loss care." 
About Allurion
Allurion is dedicated to ending obesity and is present in over 60 countries. The Allurion Program is a 360-degree weight loss experience featuring the Allurion Gastric Balloon, the world's first and only swallowable, procedureless gastric balloon for weight loss, the Allurion Virtual Care Suite including the Allurion Mobile App for consumers, Allurion Insights for clinicians featuring the Iris AI Platform, and the Allurion Connected Scale and Health Tracker devices. The Allurion VCS is now available to providers separately from the Allurion Program to help customize, monitor and manage weight loss therapy for patients regardless of their treatment plan: gastric balloon, surgical, medical or nutritional. 
Learn more about Allurion online at www.allurion.com and about the Allurion Virtual Care Suite at www.allurion.com/virtual-care-suite. 
Allurion is a trademark of Allurion Technologies, Inc. in the United States and countries around the world. 
Media Contact
Cedric Damour
PR Manager  
+33 7 84 21 02 20    
cdamour@allurion.com 
18 September, 23
Allurion Featured at the 2023 International Bariatric Club
Oxford University World Congress

Congress...
29 August, 23
Allurion Introduces Coach Iris: A 24/7 Generative AI-Powered Weight Loss Coach
Powered by GPT and Fine...
28 August, 23
Allurion Announces Acceptance of Nine Scientific Presentations at IFSO 2023 World Congress
New data...
01 August, 23
Allurion Debuts as a Publicly Traded Company on the NYSE
Allurion to commence trading on August 2, 2023 on...
25 July, 23
Allurion Announces New Additions to Board of Directors and Executive Leadership Team
Serial healthcare...
28 June, 23
Allurion Presents New Data at the 2023 ASMBS Annual Meeting Demonstrating Mean Weight Reduction of Over 20%
...
22 June, 23
Allurion Announces Collaboration Agreement with Medtronic to Expand Access to AI-Powered Weight Loss Program
...
30 May, 23
Allurion to Participate in the Jefferies Healthcare Conference
NATICK, Mass. -- May 30, 2023 – Allurion, a...
16 May, 23
First Multi-Center Study Combining the Allurion Program with GLP-1 Therapy Presented at the European Congress...
15 May, 23
Allurion Presents Findings from Landmark Study Evaluating Fully Remote Weight Loss Coaching Program
 
Prop...
12 April, 23
Allurion Announces Premium Tiers for the Virtual Care Suite and Launch of Proprietary "My Daily Action" Bundle...
01 March, 23
Allurion named "Champion Partner" of the World Obesity Federation and official sponsor of World Obesity Day...
09 February, 23
Allurion, a Global Leader in Weight Loss Technology, to Become Publicly Listed Through Business Combination...
15 December, 22
Allurion Technologies' training awarded World Obesity Federation SCOPE accreditation 
16 November, 22
Company reports 444% revenue growth from 2018 to 2021 and has also been named as one of MedTech Outlook's Top...
27 October, 22
The world's first and only procedureless gastric balloon receives approval from Brazilian Health...
19 October, 22
New Delhi, 06 Sep 2022:

Allurion, a company dedicated to ending obesity, has launched the Allurion...
19 October, 22
Company launches the Allurion Iris™ Artificial Intelligence Platform and introduces Success Predictor, a...
19 October, 22
Company announces approval of the Allurion Balloon in Canada, Mexico, Australia, and India where approximately...
04 October, 22
NATICK, Mass. - Allurion, a company dedicated to ending obesity, today announced results from eight key...