Allurion Receives Approval to Launch in Brazil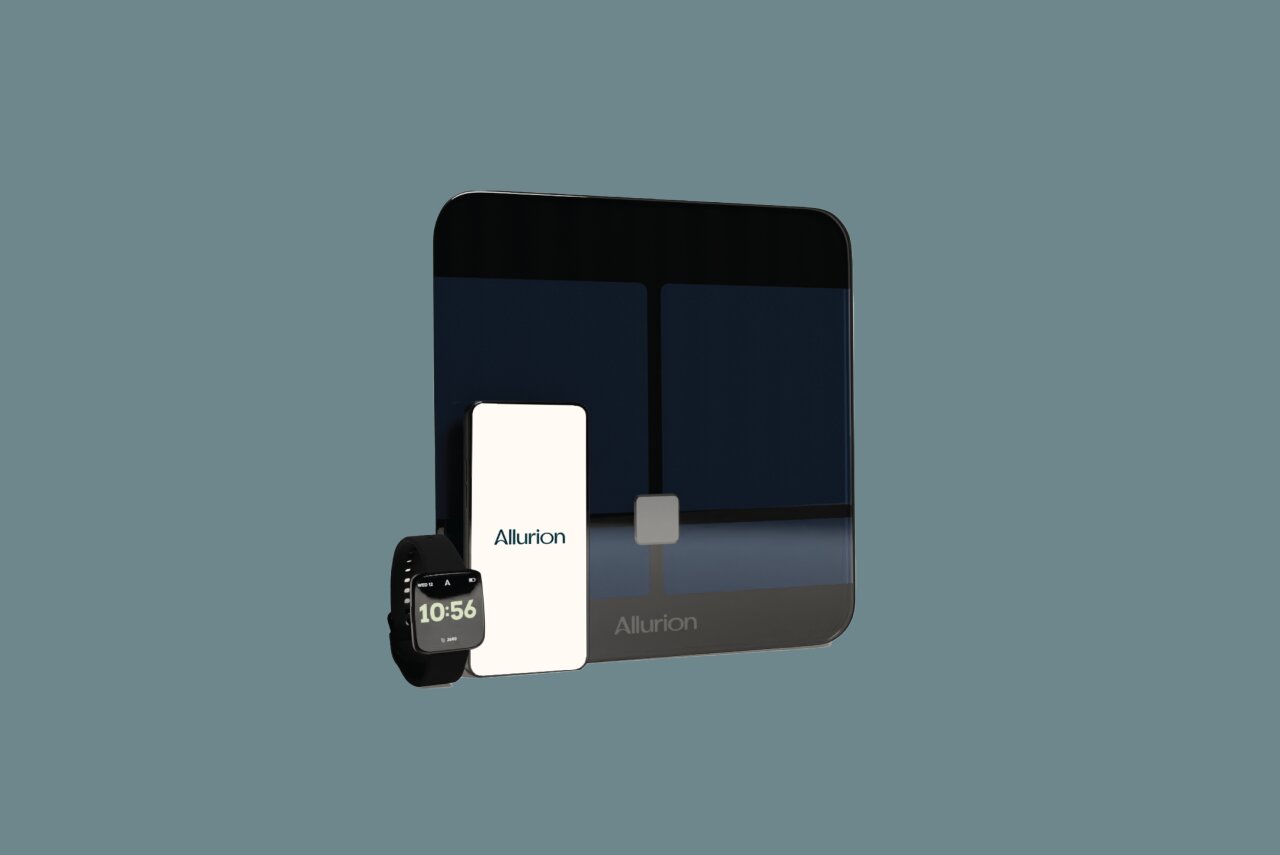 The world's first and only procedureless gastric balloon receives approval from Brazilian Health Regulatory Agency ANVISA to launch in Brazil
Company estimates total market opportunity of around 1.3 million eligible consumers*
NATICK, Mass. – Allurion, a company dedicated to ending obesity, has received approval to launch its revolutionary gastric balloon technology in Brazil.
The Allurion Balloon – known in Brazil as the Elipse Balloon – is the first and only intragastric weight-loss balloon that is routinely placed and removed without surgery, endoscopy or anesthesia1.
With its launch in Brazil, the Allurion Balloon is now available in 60 countries.
The prevalence of obesity in Brazil has increased from 11.8% in 2006 to 20.3% in 2019. By 2030, nearly 30% of Brazil's adult population will have obesity**. As a result, Allurion estimates a total addressable market of around 1.3 million consumers in Brazil who would be eligible for and would consider choosing the Allurion Program.
Dr. Shantanu Gaur, Co-Founder and CEO of Allurion, says the need to address obesity in Brazil is more urgent than ever.
 
"Obesity represents one of the most significant health challenges in Brazil today. We welcome ANVISA's approval, and we look forward to working with healthcare professionals and other weight-loss experts to end obesity in the country."
Benoit Chardon, Chief Commercial Officer at Allurion, said the approval was just the latest move for the company into markets where obesity was a serious health challenge.
"We are confident in our future success in Brazil, because we have three major advantages:
the revolutionary, procedureless nature of our device, the comprehensive nature of our program which includes an AI-powered remote patient monitoring system and behavior change program that complements the device, and the experience we have assembled after treating over 100,000 patients around the world," he says.
The Allurion Program is available in 5 clinics in Brazil, with 7 more to open soon.
As with other markets, Chardon says Allurion will be selective at first in partnering with clinics to offer the program.
"We want to guarantee best-in-class experience for all our patients: only the most experienced teams and clinics will be trained to deliver this sophisticated program," he says.
The company has demonstrated clear product-market fit in over 50 countries to date and has grown top-line revenues by 100% year-over-year for the past 6 years.
With launches this year in Australia, Canada, Mexico, India, and now Brazil.
The company has nearly doubled its footprint in just the past 12 months.
Dr. Eduardo Grecco, a gastric surgeon and endoscopist at Instituto Endovitta in São Paulo, Brazil, welcomed an additional tool to help fight obesity.
"According to Secretária de Vigilância em Saúde, our local health surveillance agency, around ​20% of the adult population is currently living with obesity and an additional 36% are overweight. That is almost 95 million people," he says.
"We have seen an 80% increase in obesity in the past 10 years – especially among 25- to 45-year-olds.​ That has a knock-on effect on other conditions for which obesity is a major risk factor."
Dr. Manoel Galvao Neto, head of bariatric endoscopy of Mohak Bariatric and Robotics and scientific director at Instituto Endovitta, agrees.
"It really is important that we act now to help these people lose weight. Having tools such as the Allurion Program at our disposal will be a game-changer."

About the Allurion Balloon (marketed as the Elipse Balloon in Brazil)
The Allurion swallowable gastric balloon is the world's first and only procedureless weight loss device. It does not require surgery, endoscopy or anesthesia for routine placement or removal1. In Brazil, it is indicated for adults with a body mass index (BMI) of 30-40
It comes as part of the Allurion Program, which supports patients to make positive lifestyle changes that result in long-term weight loss. The holistic program includes support from a doctor and nutritionist, as well as a suite of digital tools designed to help maximize success.
The Allurion Program is intended for people who are unable to achieve their weight-loss goals by dieting alone, and those who do not want to – or cannot – undergo invasive surgery or endoscopy. It may also be suitable for people who need to manage weight-related co-morbidities, such as diabetes, infertility, or cardiovascular disease.
*Total market opportunity calculations are based on current health statistics, income levels and company market penetration
** Estivaleti, J.M., Guzman-Habinger, J., Lobos, J. et al. Time trends and projected obesity epidemic in Brazilian adults between 2006 and 2030. Sci Rep 12, 12699 (2022). https://doi.org/10.1038/s41598-022-16934-5
1 In rare cases, the Allurion Balloon may require endoscopic or surgical intervention for removal
Learn more about Allurion online at www.allurion.com and about the Allurion Virtual Care Suite at www.allurion.com/virtual-care-suite.
Allurion is a trademark of Allurion Technologies, Inc. in the United States and countries around the world.
Media Contact
Cedric Damour
PR Manager
+33 7 84 21 02 20  
18 September, 23
Allurion Featured at the 2023 International Bariatric Club
Oxford University World Congress

Congress...
29 August, 23
Allurion Introduces Coach Iris: A 24/7 Generative AI-Powered Weight Loss Coach
Powered by GPT and Fine...
28 August, 23
Allurion Announces Acceptance of Nine Scientific Presentations at IFSO 2023 World Congress
New data...
01 August, 23
Allurion Debuts as a Publicly Traded Company on the NYSE
Allurion to commence trading on August 2, 2023 on...
25 July, 23
Allurion Announces New Additions to Board of Directors and Executive Leadership Team
Serial healthcare...
28 June, 23
Allurion Presents New Data at the 2023 ASMBS Annual Meeting Demonstrating Mean Weight Reduction of Over 20%
...
22 June, 23
Allurion Announces Collaboration Agreement with Medtronic to Expand Access to AI-Powered Weight Loss Program
...
30 May, 23
Allurion to Participate in the Jefferies Healthcare Conference
NATICK, Mass. -- May 30, 2023 – Allurion, a...
16 May, 23
First Multi-Center Study Combining the Allurion Program with GLP-1 Therapy Presented at the European Congress...
15 May, 23
Allurion Presents Findings from Landmark Study Evaluating Fully Remote Weight Loss Coaching Program
 
Prop...
12 April, 23
Allurion Announces Premium Tiers for the Virtual Care Suite and Launch of Proprietary "My Daily Action" Bundle...
05 April, 23
Allurion Announces Appointment of MIT Distinguished Professor for AI and Health and MacArthur "Genius" Fellow
...
01 March, 23
Allurion named "Champion Partner" of the World Obesity Federation and official sponsor of World Obesity Day...
09 February, 23
Allurion, a Global Leader in Weight Loss Technology, to Become Publicly Listed Through Business Combination...
15 December, 22
Allurion Technologies' training awarded World Obesity Federation SCOPE accreditation 
16 November, 22
Company reports 444% revenue growth from 2018 to 2021 and has also been named as one of MedTech Outlook's Top...
19 October, 22
New Delhi, 06 Sep 2022:

Allurion, a company dedicated to ending obesity, has launched the Allurion...
19 October, 22
Company launches the Allurion Iris™ Artificial Intelligence Platform and introduces Success Predictor, a...
19 October, 22
Company announces approval of the Allurion Balloon in Canada, Mexico, Australia, and India where approximately...
04 October, 22
NATICK, Mass. - Allurion, a company dedicated to ending obesity, today announced results from eight key...