Allurion & GLP-1 Study Showcased at European Obesity Congress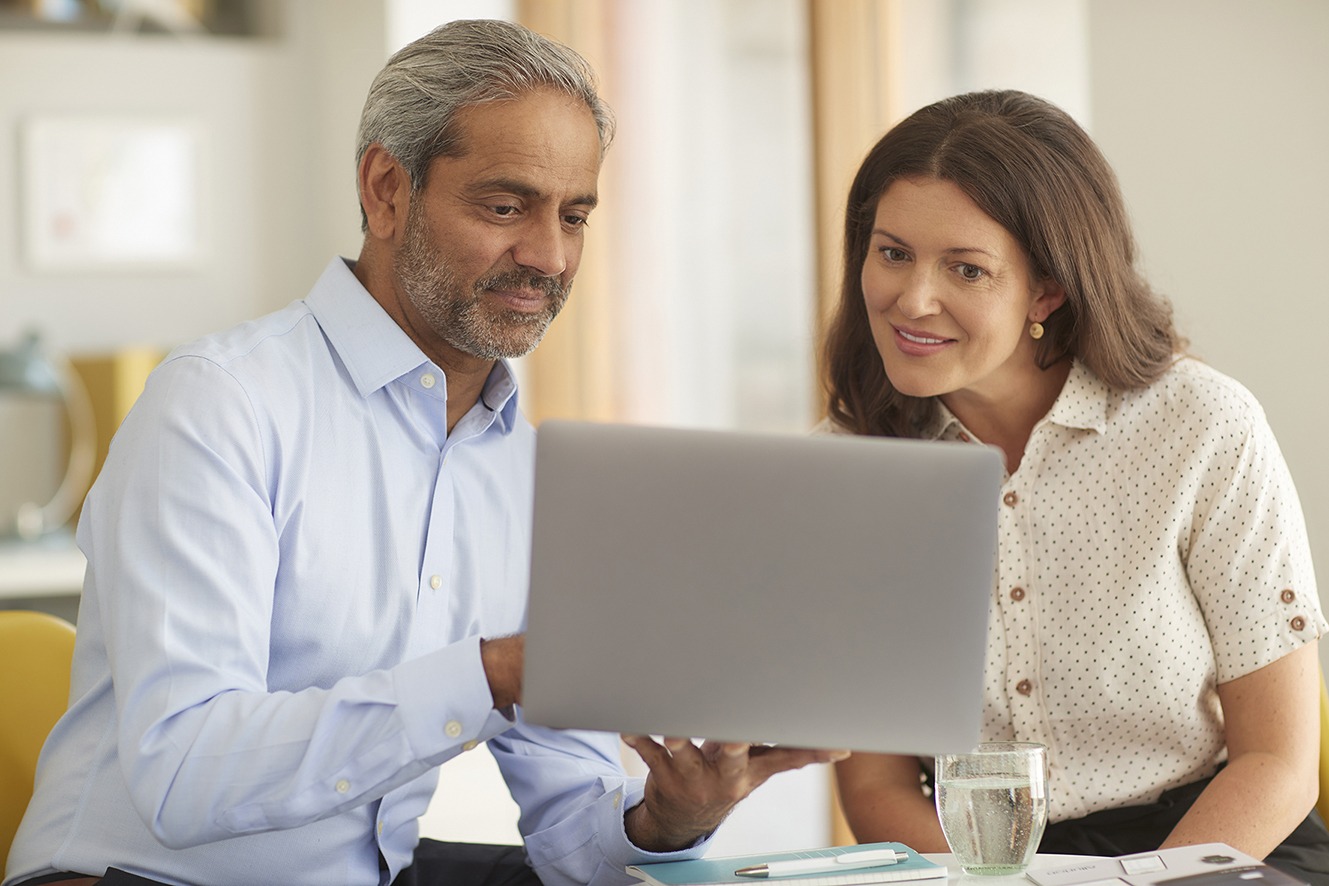 First Multi-Center Study Combining the Allurion Program with GLP-1 Therapy Presented at the European Congress on Obesity
Combination therapy led to nearly 19% weight loss at approximately 8 months
NATICK, Mass. -- May 18, 2023 – Allurion, a company dedicated to ending obesity, today announced results from a new study that will be presented at the European Congress on Obesity exploring the use of a GLP-1 weight-loss medication with the Allurion Gastric Balloon Program to enhance patient outcomes.
The retrospective study was conducted across 3 obesity centers in Italy, Spain and Egypt. In total, 181 patients with BMIs of 27 and above were enrolled in the Allurion Program with Saxenda® (liraglutide) added once daily starting 4 to 16 weeks after balloon placement. On average, the duration of drug treatment was just over 4 months (4.1 ± 2.2 months).
All patients were followed for at least 6 months by a multidisciplinary team using digital monitoring tools, including the Allurion Connected Scale and app. The digital tools allowed virtual consultations and personalized support in between clinic visits.
 
Results showed that patients in the study reached an average total body weight loss of almost 19% (18.7% ± 12%, p< 0.0001) after approximately 8 months (average of 7.8 ± 2.1 months, with a range of 5-10 months). The study concluded that combination therapy was safe and effective and could further enhance weight-loss outcomes and durability.
"Combination therapy gives providers flexibility in managing obesity in patients who need additional weight loss or increased durability", says Dr. Roberta Ienca, lead author of the study. "The ease of use, low rate of adverse events, and low cost of the Allurion Program make it an ideal primary weight loss therapy that can be complemented by medications or other treatments."
There were no serious adverse events. Other balloon related adverse events including nausea, vomiting and abdominal cramps were managed with medication. In addition, four participants had the balloon removed due to intolerance, gastric dilation, or early balloon deflation.
Liraglutide related adverse events included nausea (16.5%), diarrhoea (3.3%), constipation (2.2%) and headache (1.7%). Overall, four participants discontinued drug therapy because of tachycardia/chest pain or gastrointestinal symptoms.

"The Allurion Program consists of a therapeutic device, remote patient monitoring platform, and behavior change program and is designed to deliver long-term outcomes," says Dr. Shantanu Gaur, Founder and CEO of Allurion. "It is uniquely positioned as a platform for other therapies—like GLP-1 medications—to bolt on as a complementary treatment."
"We have always taken innovative approaches to providing the best long-term care for our patients. Combination therapy is becoming increasingly popular, and we are looking forward to pioneering new, evidence-based approaches that drive better, longer-lasting outcomes for patients," says Benoit Chardon, Chief Commercial Officer of Allurion. "We see significant growth potential in incorporating other weight-loss treatments on the Allurion platform."
About the study
Oral Presentation Reference No: 0620 at the 30th European Congress on Obesity (ECO 2023) taking place May 17-20, 2023 in Dublin, Ireland.
To view the full abstract please click here, PDF page 27

Ienca, R.; Ayuso, L.; Shahin, M. Swallowable intragastric balloon program and GLP1 agonist combined treatment for obesity: an international multicenter study.
About Allurion
Allurion is dedicated to ending obesity. The Allurion Program is a weight-loss platform that combines the Allurion Gastric Balloon, the world's first and only swallowable, procedure-less gastric balloon for weight loss, the Allurion Virtual Care Suite, including the Allurion Mobile App for consumers, Allurion Insights for healthcare providers featuring the Iris AI Platform, and the Allurion Connected Scale and Health Tracker devices. The Allurion Virtual Care Suite is also available to providers separately from the Allurion Program to help customize, monitor and manage weight-loss therapy for patients regardless of their treatment plan: gastric balloon, surgical, medical or nutritional.
The Allurion Program combines a 4-month swallowable gastric balloon with a 6-month behavior change and weight-loss program that is supported by a suite of digital tools that facilitate monitoring, coaching and telehealth. For more information about Allurion and the Allurion Virtual Care Suite, please visit Allurion.com.
About GLP-1 Drugs
Glucagon like peptide-1 receptor agonists (GLP-1 RAs) like Saxenda (liraglutide) have been shown to be effective in treating obesity and type 2 diabetes by enhancing feelings of fullness (satiety) and suppressing appetite. Liraglutide is an injection-based prescription medication for people with a body mass index (BMI) of 27 or more. It works to assist weight loss by delaying the emptying of the stomach and reducing appetite.
Media Contact 

 
Cedric Damour 
PR Manager  
+33 7 84 21 02 20    
11 October, 23
Allurion Completes Enrollment in Pivotal AUDACITY Trial for the Allurion Balloon 
AUDACITY trial to support FDA...
04 October, 23
Allurion Announces Acceptance of Five Abstracts for Presentation at Obesity Week 2023 
Research highlights...
18 September, 23
Allurion Featured at the 2023 International Bariatric Club
Oxford University World Congress

Congress convenes...
29 August, 23
Allurion Introduces Coach Iris: A 24/7 Generative AI-Powered Weight Loss Coach
Powered by GPT and Fine-Tuned...
28 August, 23
Allurion Announces Acceptance of Nine Scientific Presentations at IFSO 2023 World Congress
New data includes...
01 August, 23
Allurion Debuts as a Publicly Traded Company on the NYSE
Allurion to commence trading on August 2, 2023 on...
25 July, 23
Allurion Announces New Additions to Board of Directors and Executive Leadership Team
Serial healthcare...
28 June, 23
Allurion Presents New Data at the 2023 ASMBS Annual Meeting Demonstrating Mean Weight Reduction of Over 20%
P...
22 June, 23
Allurion Announces Collaboration Agreement with Medtronic to Expand Access to AI-Powered Weight Loss Program
...
30 May, 23
Allurion to Participate in the Jefferies Healthcare Conference
NATICK, Mass. -- May 30, 2023 – Allurion, a...
15 May, 23
Allurion Presents Findings from Landmark Study Evaluating Fully Remote Weight Loss Coaching Program
 
Proprietar...
12 April, 23
Allurion Announces Premium Tiers for the Virtual Care Suite and Launch of Proprietary "My Daily Action" Bundle...
05 April, 23
Allurion Announces Appointment of MIT Distinguished Professor for AI and Health and MacArthur "Genius" Fellow
...
01 March, 23
Allurion named "Champion Partner" of the World Obesity Federation and official sponsor of World Obesity Day...
09 February, 23
Allurion, a Global Leader in Weight Loss Technology, to Become Publicly Listed Through Business Combination...
15 December, 22
Allurion Technologies' training awarded World Obesity Federation SCOPE accreditation 
16 November, 22
Company reports 444% revenue growth from 2018 to 2021 and has also been named as one of MedTech Outlook's Top...
27 October, 22
The world's first and only procedureless gastric balloon receives approval from Brazilian Health Regulatory...
19 October, 22
New Delhi, 06 Sep 2022:

Allurion, a company dedicated to ending obesity, has launched the Allurion Swallowable...
19 October, 22
Company launches the Allurion Iris™ Artificial Intelligence Platform and introduces Success Predictor, a...
19 October, 22
Company announces approval of the Allurion Balloon in Canada, Mexico, Australia, and India where approximately...
04 October, 22
NATICK, Mass. - Allurion, a company dedicated to ending obesity, today announced results from eight key...