Allurion Unveils Major Update to the Virtual Care Suite


Company launches the Allurion Iris™ Artificial Intelligence Platform and introduces Success Predictor, a machine-learning algorithm that predicts outcomes as early as 20 days from the start of the Allurion Program
 
Additional features include Treatment Tracking and Clinic-Led Onboarding which enable seamless management of patients undergoing one or multiple weight loss treatments including gastric balloons, surgery, or medications
June 28, 2022
NATICK, Mass. – Allurion Technologies, a company dedicated to ending obesity, today unveiled a major update to the Allurion Virtual Care Suite (VCS), including the launch of the company's Allurion Iris Artificial Intelligence Platform and Success Predictor, the first in a pipeline of machine-learning algorithms designed to improve patient outcomes. In addition, through the introduction of Treatment Tracking and Clinic-Led Onboarding, the VCS now enables seamless management of patients undergoing one or multiple weight-loss treatments including gastric balloons, surgery, or medications.

Starting today, Success Predictor is available to all Allurion partner clinics. The Success Predictor is a proprietary machine-learning algorithm trained on millions of data points from more than 20,000 Allurion Balloon Program patients in 50+ different countries to ensure a high degree of generalizability. As early as 20 days into the program, Success Predictor can inform the clinic if the patient is on track or not to reach their minimum expected weight loss. Through early identification of patients needing additional support, clinicians can intervene sooner, enabling them to course correct the patient's care, quickly getting them back on track.
 
"Success Predictor is truly a game-changer for our customers,"
said Jeff Feldgoise, Allurion's SVP Digital.
"100% of clinicians who have been trialing Success Predictor via our early access rollout have modified how they treat their patients. This capability, combined with the rest of the new VCS features, differentiate Allurion as a clear leader in digital services for a wide range of weight loss interventions."
Success Predictor is just one of several new features that are announced today as part of a major update to the Allurion Virtual Care Suite (VCS). The remaining features enable clinics to streamline management of patients undergoing a variety of weight loss interventions:
Treatment Tracking
Designed to enable management of all types of weight-loss patients, treatment tracking allows clinicians to directly assign patients to one or multiple weight-loss treatments, such as surgery, drug-based therapies, gastric balloons and more.
Clinic-led Onboarding
Simplifying patient onboarding and improving clinic workflow, clinic-led onboarding allows clinicians to invite patients to use the Allurion Virtual Care Suite. By being in control, clinics make sure patients are properly set up for success, with their data automatically available to the clinics for remote patient monitoring of all their patients.
 
Shantanu Gaur, M.D., Allurion's co-founder and Chief Executive Officer

"Allurion is fully committed to giving our customers powerful tools to turbocharge their care delivery and leverage the power of data to take the Allurion Program to the next level".
"In addition, Allurion believes that the future of weight loss will be an ecosystem comprised of multiple modalities of therapy. These new features to the Virtual Care Suite uniquely position it to be the ideal choice for providers all over the world to manage their patients and improve outcomes."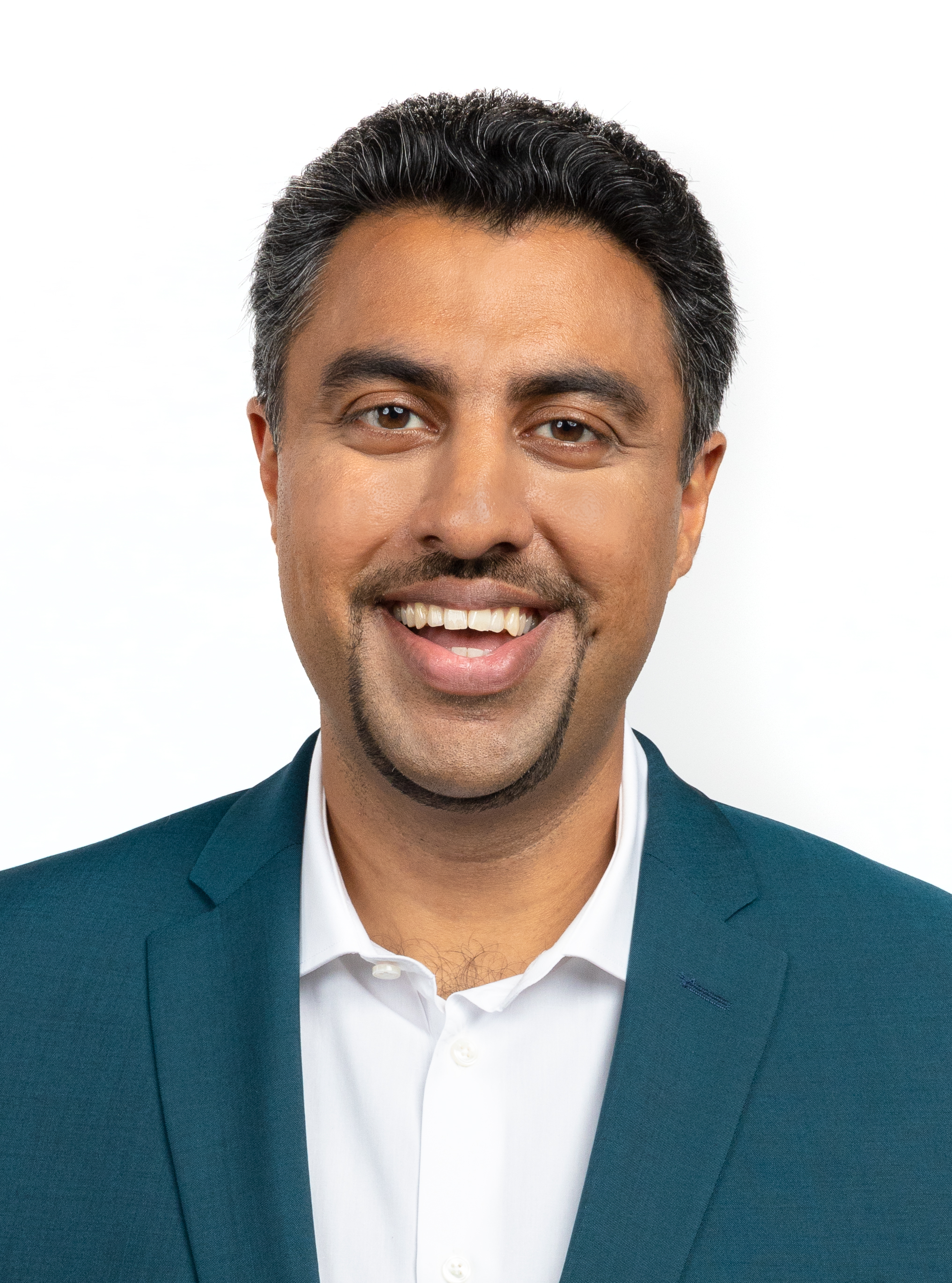 About Allurion Technologies
Allurion Technologies is dedicated to ending obesity. The Allurion Program is a 360-degree weight loss experience featuring the Allurion Gastric Balloon, the world's first and only swallowable, procedureless gastric balloon for weight loss, the Allurion Virtual Care Suite including the Allurion Mobile App for consumers, Allurion Insights for clinicians featuring the Iris AI Platform, and the Allurion Connected Scale and Health Tracker devices.

The Allurion VCS is now available to providers separately from the Allurion Program to help customize, monitor and manage weight loss therapy for patients regardless of their treatment plan: gastric balloon, surgical, medical or nutritional. Learn more about Allurion online at www.allurion.com and about the Allurion Virtual Care Suite at www.allurion.com/virtual-care-suite. Allurion is a trademark of Allurion Technologies, Inc. in the United States and countries around the world.
Media Contact
Jessie Kennelly
Senior Brand Manager Jkennelly@allurion.com
18 September, 23
Allurion Featured at the 2023 International Bariatric Club
Oxford University World Congress

Congress...
29 August, 23
Allurion Introduces Coach Iris: A 24/7 Generative AI-Powered Weight Loss Coach
Powered by GPT and Fine...
28 August, 23
Allurion Announces Acceptance of Nine Scientific Presentations at IFSO 2023 World Congress
New data...
01 August, 23
Allurion Debuts as a Publicly Traded Company on the NYSE
Allurion to commence trading on August 2, 2023 on...
25 July, 23
Allurion Announces New Additions to Board of Directors and Executive Leadership Team
Serial healthcare...
28 June, 23
Allurion Presents New Data at the 2023 ASMBS Annual Meeting Demonstrating Mean Weight Reduction of Over 20%
...
22 June, 23
Allurion Announces Collaboration Agreement with Medtronic to Expand Access to AI-Powered Weight Loss Program
...
30 May, 23
Allurion to Participate in the Jefferies Healthcare Conference
NATICK, Mass. -- May 30, 2023 – Allurion, a...
16 May, 23
First Multi-Center Study Combining the Allurion Program with GLP-1 Therapy Presented at the European Congress...
15 May, 23
Allurion Presents Findings from Landmark Study Evaluating Fully Remote Weight Loss Coaching Program
 
Prop...
12 April, 23
Allurion Announces Premium Tiers for the Virtual Care Suite and Launch of Proprietary "My Daily Action" Bundle...
05 April, 23
Allurion Announces Appointment of MIT Distinguished Professor for AI and Health and MacArthur "Genius" Fellow
...
01 March, 23
Allurion named "Champion Partner" of the World Obesity Federation and official sponsor of World Obesity Day...
09 February, 23
Allurion, a Global Leader in Weight Loss Technology, to Become Publicly Listed Through Business Combination...
15 December, 22
Allurion Technologies' training awarded World Obesity Federation SCOPE accreditation 
16 November, 22
Company reports 444% revenue growth from 2018 to 2021 and has also been named as one of MedTech Outlook's Top...
27 October, 22
The world's first and only procedureless gastric balloon receives approval from Brazilian Health...
19 October, 22
New Delhi, 06 Sep 2022:

Allurion, a company dedicated to ending obesity, has launched the Allurion...
19 October, 22
Company announces approval of the Allurion Balloon in Canada, Mexico, Australia, and India where approximately...
04 October, 22
NATICK, Mass. - Allurion, a company dedicated to ending obesity, today announced results from eight key...